News Briefing for December 13, 2014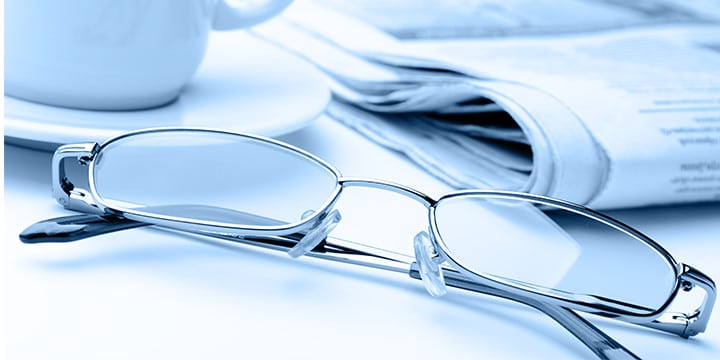 HEALTHCARE:
Patients outraged after losing doctors under Obamacare
"Kevin McCarthy of Thousand Oaks, California, was surprised last spring, when he learned his family doctor of 14 years could not accept the Blue Shield insurance he'd purchased under Obamacare. He said he was "outraged" because when he was shopping for his policy, Blue Shield confirmed his doctor was covered. "We were duped," McCarthy said. "Hoodwinked is another good term." Here's what happened. Insurance companies — to save money — are quietly selling what are called "narrow networks." They sharply restrict the number of doctors and hospitals people can see. In some cases, people may be limited to 30 percent or less of the doctors and hospitals nearby. Jerry Flanagan, lead attorney for the Consumer Watchdog group in California, says hundreds of thousands of people lost their doctors when insurers sold narrow networks without notice. "Consumers here were told that networks are going to be the same as they were before Obamacare … and those are flat out lies," Flanagan said. The upside to narrow networks is the low cost, because the doctors in these networks have agreed to discounts. The savings to consumers averages 13 to 17 percent, according to the respected McKinsey consulting firm. Blue Shield of California chose not to appear on camera but denies it intentionally misled its customers. The company blames the problem of lost doctors on the frantic transition to Obamacare but promises this year it will "address network confusion by communicating more clearly with members." There are two important things consumers should remember. Narrow networks are the new reality in Obamacare. And anyone who wants to be sure their doctor is in network needs to call the company to confirm and they need to keep records."
http://www.cbsnews.com/news/patients-outraged-after-losing-doctors-under-obamacare/
ObamaCare Fuels Historic Part-Time Work Surge
"Over the past year, the ranks of people working part-time jobs by choice — as opposed to business-driven factors — has grown by more than one million, the fastest pace in at least two decades. The timing with ObamaCare's first year of subsidies to buy health insurance is likely more than coincidental. While analysts on the left and right have sparred over whether businesses have shifted to part-time jobs to limit liability under ObamaCare, no one disputes that the law will lead more people to choose to work part-time. Any disagreement is over whether the law should get credit for making less work possible or blame for making work less financially rewarding. The number of people working part-time for noneconomic reasons in November was up 1.15 million, or 6.1%, from a year earlier, the Bureau of Labor Statistics reported. That's the biggest gain at least since 1994, when a Current Population Survey redesign rejiggered part-time reporting. Part-Time Lover –  It's impossible to say just how much of the increase stems from ObamaCare. Other factors are important, including solid overall hiring. Even without ObamaCare, one might expect many baby boomers to pare their schedules as they near the end of their careers, though the law makes it more likely by adding health insurance subsidies for those under 65 on top of Social Security. In February, the Congressional Budget Office estimated that ObamaCare would reduce the supply of labor by the equivalent of 2 million full-time workers by 2017, via some workers choosing to work fewer hours and others choosing not to work at all. Some will opt to work less because, due to ObamaCare's insurance subsidies, they could do so without being poorer, CBO said. Others will choose to work less because the ObamaCare subsidy phase-out as income rises acts as a tax on extra work, increasing the relative appeal of nonwork activities, the budget office said. At some points of the income spectrum, ObamaCare's implicit tax on work can get very high. For example, generous subsidies to help low-income households pay medical bills — on top of premium subsidies — nose-dive when one crosses 200% of the poverty level. For a couple in their early 60s, earning just over 400% of the poverty level could mean losing eligibility for $10,000 or more in premium subsidies."
http://news.investors.com/politics-obamacare/121214-730420-obamacare-boosts-part-time-jobs-by-choice.htm?ven=rss&utm_source=feedburner&utm_medium=feed&utm_campaign=Feed:%20PoliticRss%20(Politic%20RSS)
Hard-hitting: Obama goes to Ryan Seacrest, ESPN to pitch Obamacare
"President Obama is taking this year's pitch for Obamacare to a couple of friendly media pals, Ryan Seacrest and ESPN. According to the White House pool, he will be interviewed by them today as he pushes for more people to sign up for the health insurance program by Dec. 15. On ESPN, he is expected to talk about the move by teams to support protesters of recent grand jury decisions not to indict police in the shooting of blacks."
http://www.washingtonexaminer.com/hard-hitting-obama-goes-to-ryan-seacrest-espn-to-pitch-obamacare/article/2557315?custom_click=rss
President Obama Pushes Healthcare.Gov On… ESPN? [AUDIO]
"After a week of hard-hitting interviews with Comedy Central, BET and Univision, President Barack Obama sat down for an interview with ESPN Radio's Colin Cowherd to continue his push for Healthcare.gov. (RELATED: Obama Bashes Keystone XL On 'The Colbert Report') Obama began praising NBA icons LeBron James and Magic Johnson for helping to promote the Affordable Care Act. "I appreciate that LeBron and Magic and other folks help to drive this message about getting health insurance. When you think about some of our greatest sports heroes –Mohammad Ali, Bill Russell, Arthur Ashe– they spoke out on issues that mattered…" Obama's appearance was rather transparently aimed at getting young men to sign up for the healthcare exchanges. "Particularly, young men tend to think they're indestructible," he said. "But for an average of about $82 a month, you can get quality health insurance." "For all those weekend warriors, by the time I got to about forty, basketball was pretty hazardous. You don't want to have healthcare [sic], and suddenly you've got something broken or something pops. Because it's going to cost a lot of money."
http://dailycaller.com/2014/12/12/president-obama-pushes-healthcare-gov-on-espn-audio/
Obama Talks Health Care, Sports on the Radio
http://blogs.wsj.com/washwire/2014/12/12/obama-talks-health-care-sports-on-the-radio/?mod=WSJ_Politics_Blog
Obama blasts NFL's 'old boys network,' says the league needs a 'wake-up call'
http://www.washingtontimes.com/news/2014/dec/12/obama-blasts-nfls-old-boys-network/
DESPERATE FOR OBAMACARE SIGN-UPS, HHS PARTNERS WITH PAYNEARME TO REACH 'FINANCIALLY UNDERSERVED'
"The severe unpopularity of Obamacare has led the Department of Health and Human Services (HHS) to announce a partnership with technology company PayNearMe to reach what it refers to as the "financially underserved" and others who use mainly cash to pay for purchases.
According to a release from the HHS Press Office Thursday, HHS Secretary Sylvia Burwell joined with leaders from both PayNearMe, an electronic cash transaction network, and 7-Eleven, Inc. to demonstrate how consumers could receive receipts that give instructions in how to enroll in Obamacare health insurance plans during the Open Enrollment period. "Leveraging developments from technology companies like PayNearMe helps us to reach our consumers where they are, with the information they need to sign up and re-enroll in quality, affordable care through the Health Insurance Marketplace," Burwell says. "With this partnership, we are using digital platforms to place Open Enrollment information in the hands of consumers who need it." The Open Enrollment period in the Obamacare health insurance exchanges began November 15, 2014 and runs through February 15, 2015. HHS states that PayNearMe receipts printed at 7,800 7-Eleven stores throughout the country during Open Enrollment will also contain a message informing consumers about Obamacare enrollment. "Putting these reminders at the bottom of PayNearMe receipts will help get health coverage information into the hands of traditionally hard-to-reach consumers," HHS says. "Because PayNearMe receipts serve as a consumer's proof of payment for important items such as rent, loans and utilities, they are more likely to be inspected and retained than a traditional receipt." "Banked or unbanked, cash or plastic – no matter what your preference, everyone can benefit from affordable health care," said Danny Shader, PayNearMe's founder and chief executive officer, according to the HHS release. "By partnering with the Department of Health and Human Services, we can help generate awareness of this open enrollment process among consumers."
http://www.breitbart.com/Big-Government/2014/12/12/Desperate-for-Obamacare-Sign-Ups-HHS-Partners-With-Pay-Near-Me-To-Reach-Financially-Underserved
Weekend surge for Obamacare?
"Obamacare faces its next test Monday, the first deadline in the 2015 enrollment season. It could be a crush, a crash or a yawn. Sign-up runs through mid-February, but anyone who wants to get a health plan that starts Jan. 1 needs to enroll by midnight PST on Dec. 15. And anyone who was covered under Obamacare this year should select a new plan by that day, or they will be automatically re-enrolled and may face higher costs. So far, the sign-up season has gone smoothly, without the technical meltdowns that marred the first year. Administration officials have said they are pleased with the pace to date as they work toward a goal of covering more than 9 million people through state and federal exchanges in year two. But Monday, though a "soft deadline," will still be closely watched, and insurers anticipate at least a modest surge. Will large numbers of people flock to the website — and if so, will the refurbished HealthCare.gov and its new re-enrollment features stand up to the volume online? Or will the Dec. 15 date slip by quietly, with most of the 6.7 million who are covered content to stick with what they have — or just procrastinate about choosing a new plan. They can still switch plans until Feb. 15, when open enrollment ends, although that would be more disruptive. President Barack Obama and Cabinet members are kicking outreach into higher gear, because HHS wants people to get the best deal and update their information so their subsidies are accurate. Obama devoted a big chunk of his Colbert Report appearance this week to a satirical plug for his health law, and he's doing several radio interviews that will air in the next couple of days. Friday morning, HHS Secretary Sylvia Mathews Burwell met with faith leaders, whom she called "some of our most important and effective partners" in promoting enrollment. She'll follow up by spending Sunday at the Fountain of Praise Church in Houston. Enroll America President Anne Filipic said the group, one of the administration's most effective allies in spreading word about the law, is making 75,000 calls and holding 600 events to push enrollment. Across the country, more than 618,000 people selected a plan in the third week of sign-ups, bringing the total to 1.4 million. Of that total, roughly 720,000 were people renewing coverage. If the re-enrollment pace continues — and people do tend to stick with their health insurer from year to year — it's likely that several million will opt for inertia and get auto-enrolled for their 2015 coverage. As of mid-October, 6.7 million people were enrolled, and experts estimate that two-thirds were through HealthCare.gov and one-third through state exchanges. Caroline Pearson, a vice president with Avalere Health, said the active renewal rates since open enrollment started have been higher than expected, but she still expects most will punt to automatic renewal. "I'm not sure it's going to be huge," she said of an enrollment boost this weekend, though she said more energetic outreach by the administration might resonate."
http://www.politico.com/story/2014/12/obamacare-enrollment-weekend-surge-113541.html
Issa subpoenas Obamacare architect Gruber, seeks salary, White House communications
"Clearly unsatisfied with Obamacare architect Jonathan Gruber's testimony this week before his committee, House Oversight and Government Reform Committee Chairman Darrell Issa has subpoenaed the former aide to determine what he was paid and for communications with the White House. "As one of the architects of Obamacare, Jonathan Gruber is in a unique position to shed light on the 'lack of transparency' surrounding the passage of the president's health care law, however he has so far been unwilling to fully comply with the Oversight Committee's repeated requests," Issa said in a statement. "This week, Dr. Gruber repeatedly refused to answer several key questions, including the amount of taxpayer funds he received for his work on Obamacare. The American people deserve not just an apology, but a full accounting, which Dr. Gruber must provide," Issa added. The subpoena was issued Thursday night. It seeks:
All documents and communications to or from any federal, state, or local government employee, including, but not limited to, any document or communication referring or relating to the Affordable Care Act or federal and state health care exchanges.
All documents and communications referring or relating to funding, for research or otherwise, from any federal, state, or local government agency, including, but not limited to, any contract(s) with a federal, state, or local government agency.
All documents and communications referring or relating to work product produced to any federal, state, or local government agency, for any purpose, including, but not limited to, the results of any and all economic models or simulations.
http://www.washingtonexaminer.com/issa-subpoenas-obamacare-architect-gruber-seeks-salary-white-house-communications/article/2557308?custom_click=rss
Issa Subpoenas Gruber For Everything On Obamacare
http://dailycaller.com/2014/12/12/issa-subpoenas-gruber-for-everything-on-obamacare/
Darrell Issa subpoenas Jonathan Gruber
http://www.politico.com/story/2014/12/darrell-issa-jonathan-gruber-subpoena-113530.html
Jonathan Gruber Subpoenaed: How Much Did He Earn in Taxpayer-Funded Consulting Fees?
"House Oversight and Government Reform Committee Chairman Darrell Issa has subpoenaed Obamacare architect Jonathan Gruber, and is demanding that he hand over information on how much money he received from taxpayers to consult on and design Obamacare. Gruber appeared before Issa's committee on Tuesday, where he was grilled over his comment that the "stupidity of the American voter" helped Democrats pass Obamacare. During that hearing, Republicans pressed Gruber to say how much he was paid in consulting fees by the Obama administration. But Gruber refused to say, and said the committee should that up that issue with his lawyer. "This week, Dr. Gruber repeatedly refused to answer several key questions, including the amount of taxpayer funds he received for his work on ObamaCare," Issa said Friday. "The American people deserve not just an apology, but a full accounting, which Dr. Gruber must provide." In preparation for the hearing, Gruber disclosed that he received $100,000 in taxpayer funds for consulting work over the last two years. But he didn't provide any information about work he did before 2013, including the years in which Obamacare was developed and finally passed into law in 2010."
http://www.theblaze.com/stories/2014/12/12/jonathan-gruber-subpoenaed-how-much-did-he-earn-in-taxpayer-funded-consulting-fees/
Jonathan Gruber Subpoenaed After Refusing to Disclose How Much Government Paid Him
"After refusing to tell Congress how much money he received from taxpayers, Obamacare architect Jonathan Gruber was served with a subpoena by the House Oversight and Government Reform Committee yesterday. "This week, Dr. Gruber repeatedly refused to answer several key questions, including the amount of taxpayer funds he received for his work on Obamacare," chairman Darrell Issa said in a statement. "The American people deserve not just an apology, but a full accounting, which Dr. Gruber must provide." Gruber, a Massachusetts Institute of Technology health economics professor, testified before the committee this week after making derogatory comments about how the Affordable Care Act was passed. In several videos uncovered by a Philadelphia investment adviser last month, Gruber mocked the American people and discussed how Democrats deliberately crafted the law under a veil of secrecy. The Obamacare architect provided the committee with a list of federal grants and funding he received from the National Institutes of Health. However, the list omitted several contracts and grants, and lawmakers pressed Gruber to provide more information on the taxpayer dollars he received from state and federal contracts and grants. He refused to oblige after seeking advice from his lawyer and said he provided what the panel asked for. According to the list Gruber provided to congressional investigators, he received $134,198 in federal grants. However, a review conducted by The Daily Signal found that Gruber received $5.9 million in federal and state contacts. Issa's subpoena calls for Gruber to provide the committee with all documents and communications involving federal, state and local employees relating to Obamacare and state health insurance exchanges; all information relating to funding from federal and state governments; and documents and communications relating to work on economic models for the federal and state governments. An Oversight Committee spokesman told The Daily Signal that Gruber has until Dec. 24 to respond to the subpoena."
http://dailysignal.com/2014/12/12/jonathan-gruber-subpoenaed-refusing-disclose-much-government-paid/?utm_source=facebook&utm_medium=social
DARRELL ISSA SUBPOENAS JONATHAN GRUBER'S OBAMACARE DOCUMENTS, INCLUDING CONTRACTS AND WORK PRODUCT
http://www.breitbart.com/Big-Government/2014/12/12/Issa-Subpoenas-Gruber-s-Obamacare-Documents-Including-Contracts-and-Work-Product
Rep. Issa's Committee Subpoenas Gruber Over Obamacare Work
http://blogs.wsj.com/washwire/2014/12/12/rep-issas-committee-subpoenas-gruber-over-obamacare-work/?mod=WSJBlog
Gruber Documents Subpoenaed
http://www.nationalreview.com/corner/394553/gruber-documents-subpoenaed-john-fund
Issa Subpoenas Gruber's Contracts, Documents on Obamacare
http://blogs.rollcall.com/218/issa-subpoenas-gruber-contracts/?dcz=
New Gruber Vid: Obamacare? 'I Helped Write It.'
"The latest video of the infamous MIT economist, discovered just days after his amnesia-stricken testimony before the House Government Reform and Oversight Committee, shows Gruber declaring to his autumn 2010 "Principles of Microeconomics" students: "You're hearing a lot of discussion now about the PPACA, which passed last March 23. . . . I helped write it." "This was the single most important piece of government legislation perhaps since World War II. Certainly the most significant piece of domestic social policy legislation since Medicare was introduced in 1965," announces Gruber. "What does this bill do? Well, this bill tries to — and full disclaimer: I'm going to describe it objectively, but I helped write it." Then, again: "So I'll be objective, I'll try to be objective, but just full disclaimer: I was involved in writing the legislation, so there is some bias involved here." Sounds like more than just "some adviser who was never on our staff."
http://www.nationalreview.com/corner/394563/new-gruber-vid-obamacare-i-helped-write-it-ian-tuttle
Gingrich: Dump CBO's Elmendorf for aiding Gruber's Obamacare scheme
"Former House Speaker Newt Gingrich has joined with conservatives urging the new congressional GOP majority to replace the head of the bipartisan Congressional Budget Office, claiming that it aided Obamacare architect Jonathan Gruber and the administration's bid to pass health insurance reform. "The CBO is more responsible for giving us Obamacare than Jonathan Gruber is, and as culpable as Democrats in Congress or President Obama. CBO was critical to passing the bill, as Gruber attests, because it provided supporters the numbers they needed to justify their claims," said Gingrich in his latest newsletter. While many in Washington view the CBO and Director Douglas Elmendorf as a balanced and fair arbiter of budget issues known for bluntly addressing some of the nation's most critical issues, there are others, notably Gingrich and Americans for Tax Reform boss Grover Norquist, who believe the CBO bends to the demands of the Obama administration. The latest ammo against keeping Elmendorf is comments Gruber made about tricking Congress into passing health insurance reform. Gingrich cited comments from Gruber that the evaluation by CBO of Obamacare and its taxes was a make-or-break moment, and Gingrich charged that CBO leaned in Obama's direction. "So when Gruber describes the deception involved in passing Obamacare, it included at the very least the CBO's acceptance of Gruber's 'tortured' manipulations, and at worst the opening of CBO models to be adjusted by a paid agent of the White House's political goals," wrote Gingrich.
http://www.washingtonexaminer.com/gingrich-dump-cbos-elmendorf-for-aiding-grubers-obamacare-scheme/article/2557303?custom_click=rss
I don't care if Obama thinks we're stupid; just repeal Obamacare
http://www.washingtonexaminer.com/i-dont-care-if-obama-thinks-were-stupid-just-repeal-obamacare/article/2557307?custom_click=rss
Obamacare Exchange Shows Gruber Some Love With Heart-Shaped Pins Featuring His Face
"Obamacare architect Jonathan Gruber had a rough time facing Congress this week, but the Massachusetts exchange where he continues to work made a show of support Thursday — complete with heart-shaped pins featuring Gruber himself."
http://dailycaller.com/2014/12/12/obamacare-exchange-shows-gruber-some-love-with-heart-shaped-pins-featuring-his-face/
A.B. Stoddard: Dems sick of ObamaCare
"Watching Jonathan Gruber testify before the House Government Reform and Oversight Committee on Tuesday was likely too much for most Democrats to take, as he characterized his remarks describing Congress as tricking Americans into approving a new tax as "thoughtless," as well as "mean," "glib," "uncalled for" and "embarrassing." It's the very definition of the door hitting them on the way out. Four years after the Affordable Care Act (ACA) was passed by only Democrats, the law has contributed to giving Republicans their strongest hold on Congress in more than half a century. What's even more frightening than the law's unpopularity is the prospect of ObamaCare being dismantled by a coming Supreme Court review. Should the court rule that a suggestion by Gruber — an economics professor and healthcare expert credited with building not only the ACA but also the Massachusetts program said to have inspired the ACA— is true, the law will implode. Gruber has said in secretly videotaped comments that the intent was always to provide subsidies only to states operating their own exchanges, as an incentive for participation. That would make the subsidies now provided in 37 states with federal exchanges illegal. The cumulative damage the Democratic Party has suffered, as well as the casualty rate — half of the 60 senators who supported the bill are since deceased, defeated or retired — has brought its leaders to an unhappy inflection and reflection point. Two years ago, President Obama was reelected to the surprise and delight of Democrats who believed that, not only would his unique coalition provide them with dominance in presidential cycles for the foreseeable future, but that perhaps the ACA backlash had passed. After losing their Senate majority and watching the GOP cement gains across federal offices, statehouses and regions Democrats might have lost for generations, however, buyer's remorse on healthcare reform has led to angry division inside the party. Senate Majority Leader Harry Reid (D-Nev.) now blames the debacle of the healthcare rollout for the GOP winning a 10-seat majority over Democrats last month. Sen. Charles Schumer (D-N.Y.) came out in the days following the ghastly midterm election losses to declare Democrats hadn't listened to the voters when they passed reform in 2010. "Americans were crying out for the end to the recession, for better wages and more jobs — not for changes in their healthcare," Schumer said in a speech blasted by several high-profile Democrats."
http://thehill.com/opinion/ab-stoddard/226720-ab-stoddard-dems-sick-of-obamacare
Then-Minority Leader John Boehner's 2010 Obamacare House Floor Speech
"FLASHBACK—Boehner: 'Shame On Us!…We Break Our Trust With America'"
http://cnsnews.com/video/cnsnews/then-minority-leader-john-boehners-2010-obamacare-house-floor-speech
Enrollment for Obamacare's expanded Medicaid skyrockets in Macomb
"Relying on the Healthy Michigan program championed by Gov. Rick Snyder, Macomb County has more than doubled its number of people covered by the Medicaid health insurance coverage in just eight months. According to figures compiled by state health officials, Macomb had about 15,000 new enrollments in Medicaid about one month after the April 1 launch of the program expansion. As of Dec. 1, the number had skyrocketed to 36,000 enrollees. Healthy Michigan, with funding supplied by the Obamacare initiative, extends coverage to the working poor with household incomes within 133 percent of the poverty level. Across the state the story is the same as the broadened coverage has far exceeded expectations for 2014 enrollments. According to the Michigan Department of Community Health, nearly 482,000 people have signed up since April while the goal for the year was 322,000 and the hope was to eventually enroll 477,000 over a 2-year period."
http://www.macombdaily.com/government-and-politics/20141213/enrollment-for-obamacares-expanded-medicaid-skyrockets-in-macomb
Medicaid eligibility and Obamacare
"In my column on Medicaid that was published on our website Friday morning, I wrote: "Medicaid is administered jointly by the state and federal government, offering health coverage to Americans earning up to about $16,000 in the states participating in Obamacare's expansion of the program and up to roughly $12,000 in the states that do not." This caught the eye of one reader, who felt it conveyed the impression that all individuals earning under $12,000 would qualify for Medicaid benefits in all states. As with most things involving healthcare policy, the reality is a bit more complicated, so I thought I'd offer further clarification. Obamacare raised the income eligibility threshold for Medicaid benefits from 100 percent of the federal poverty level to effectively 138 percent of the federal poverty level. In 2014, according to the Department of Health and Human Services, the federal poverty level for a household of one is $11,670 (hence the "roughly $12,000"), and thus 138 percent of the federal poverty level is $16,104 (i.e. "about $16,000"). But there are states in which individuals living in poverty without children would not be eligible for Medicaid benefits. For a full breakdown of the eligibility standards of different categories of people in different states, check out this table."
http://www.washingtonexaminer.com/medicaid-eligibility-and-obamacare/article/2557312?custom_click=rss
IMMIGRATION:
Hannity: Boehner "Grubered" Conservatives, "Should Not Be Speaker"
"SEAN HANNITY, FOX NEWS: John Gruber Boehner, two days after the midterm elections, talking tough on the issue of amnesty, but unfortunately, that's all it was. Because today it's conservatives who feel like they've been burned as the Speaker aligned himself with the president, with Harry Reid, Steny Hoyer and Joe Biden to pass a spending bill a short time ago… John Boehner 'Grubered' conservatives tonight and by that, I mean, the conservative base in particular, and Michelle Bachmann hit the nail on the head. He never would have done this before the election. He has no inspiring vision and to me, he is everything that is wrong with Washington. He is a Democratic Party-lite. He doesn't have those bold colored differences that Reagan talked about. And he should, in my view, he should not be the Speaker and should be replaced."
http://www.realclearpolitics.com/video/2014/12/12/hannity_boehner_grubered_conservatives_he_should_not_be_speaker.html
Fact check: No back taxes in immigration action
"President Obama misspoke when he said that immigrants living illegally in the U.S. would have to "pay any back taxes" in order to qualify for work papers under the plan he initiated via executive action. They would not. We wouldn't normally be inclined to weigh in with a fact-check when someone erroneously slips an inaccurate word into an impromptu response to a live question. But this is the third time we've heard this mistake from a prominent Democrat. In the prepared part of his speech at an immigration town hall in Nashville, Tennessee, on Dec. 9, Obama correctly noted that in order to register, qualified immigrants would — going forward — have to "pay taxes, contribute more fully to our economy." But he added the "back taxes" line when answering a question from the audience… The immigration plan announced by Obama on Nov. 20 provides a temporary relief of three years from the threat of deportation to parents who are in the country illegally but who have children who are U.S. citizens or lawful permanent residents. The parents must have lived in the United States for at least five years, and they must register, and pass background checks in order to obtain the reprieve. The White House estimates that 5 million people are eligible for "provisional unlawful presence waivers." If they meet certain requirements, those immigrants also would be given work authorization for three years. For immigrants who step forward, the procedure is to make sure that they "start paying their fair share of taxes" so they can "temporarily stay in the U.S. without fear of deportation for three years at a time," says a White House fact sheet. The key word in there is "start." There is no mechanism to require immigrants in the country illegally to pay any back taxes in order to obtain a three-year work authorization. An Obama administration official told us the president misspoke when he said that immigrants would have to "pay any back taxes." The confusion likely stems from a requirement in the 2013 Senate-passed immigration bill, which included a path to citizenship. In order to take the first step — provisional status — immigrants in the country illegally would have had to have, among other things, "satisfied any applicable Federal tax liability." (See page 146 of the bill.) In other words, they would have had to pay back taxes. Obama has repeatedly included that back taxes requirement when talking about legislation he'd like to see come out of Congress, as he did again in the immigration town hall. It's understandable that the president and others might inadvertently say that the executive action includes a provision on back taxes as they toggle back and forth between describing the particulars of the executive action, and still advocating for a congressional solution like the Senate bill. But for anyone who is directly affected by the president's action and is considering stepping forward to register, it should be clear that currently, the executive action includes no such requirement.
http://www.usatoday.com/story/news/politics/2014/12/12/fact-check-back-taxes-immigration-action/20297821/
FUND OBAMA'S EXECUTIVE AMNESTY? SENATE HAS A CHANCE TO STOP IT
"In the days following the election, all the pundits advised Obama to be contrite and heed the mandate of the people  Instead, Obama ignored them and said "it's my way or the highway," signing amnesty for almost 5 million illegals.  The reaction of the GOP? Instead of digging in their heels and listening to the unmistakeable voice of the people to defund and oppose this constitutionally questionable move by the President, the House Republicans voted to fund all of it, without even picking a battle.  It's not as if they couldn't have put forth a Continuing Resoluiton to keep the government open through the end of the year. That way there would be no government shutdown for the media to hammer relentlessly over Christmas. But no, the GOP establishment would rather be hated by the people who just elected them than criticized by CNN. How dumb is that?  In politics, if you aren't being attacked and called names, you aren't being effective. And being singled out for taking a principled stand on behalf of the people is the fastest way to raise your political stock. That's why I believe there may be a silver lining yet to come. This short-term mess creates a perfect opportunity for Senator Ted Cruz or Rand Paul to ride in on a white horse and filibuster this beast of a bill to death. Given the political landscape with 2016 fast approaching–and the presidential race the only real show in town–a hero could rise from the ashes of what was formerly known as the Republican Party. Stay tuned for some fireworks as this trillion-dollar baby heads to the Senate."
http://www.breitbart.com/Breitbart-California/2014/12/12/Fund-Obama-s-Executive-Amnesty-Senate-Has-a-Chance-to-Stop-It
BREAKING: Ted Cruz, Mike Lee, Jeff Sessions Pushing for Defund Amnesty Vote
"Republican Sens. Ted Cruz, Mike Lee, and Jeff Sessions are pushing for a vote to defund President Obama's executive amnesty in the "Cromnibus" spending bill Friday night, The Daily Caller has learned. The trio of conservative senators is hoping to get the defund vote onto the Senate floor as a "point of order," which would force a procedural vote on the issue without Democratic Senate Majority Leader Harry Reid having to introduce it. The senators are pushing hard on Capitol Hill for the measure as of early Friday afternoon. If successful, the vote would take place late Friday night, after planned deliberations on the defense budget. The $1.1 trillion "Cromnibus" bill passed by the House and currently sitting in the Senate allocates more than $1 billion for programs to deal with unaccompanied illegal minors crossing the Southern border among other programs that Obama passed by executive order, including work permits and Social Security numbers for illegals."
http://dailycaller.com/2014/12/12/breaking-ted-cruz-mike-lee-jeff-sessions-pushing-for-defund-amnesty-vote/
Senate Conservatives Pushing for Vote on Obama's Administrative Amnesty
"Senator Ted Cruz (R., Texas), Senator Mike Lee (R., Utah), Senator Jeff Sessions (R., Ala.), and Senator David Vitter (R., La.) haven't given up on forcing a vote today on President Obama's executive orders pertaining to immigration, National Review Online has learned. The House passage of a funding package that does not include a rider withholding funding for the implementation of the orders makes it very difficult to get a vote on the policy substance; the House's passage of a continuing resolution to fund the government into next week makes it doubly difficult, because it means that outgoing Senate Majority Leader Harry Reid (D., Nev.) doesn't need unanimous consent to take up the cromnibus funding package.  The likeliest option is that the Senate trio will execute a procedural maneuver to get a vote. In this scenario, they wouldn't get a vote on the policy substance, but might get a vote on some kind of motion to take up an amendment that would withhold funding. This procedural vote would function as a proxy for the policy vote."
http://www.nationalreview.com/corner/394594/senate-conservatives-pushing-vote-obamas-administrative-amnesty-joel-gehrke
Surprise: Americans Unlikely to Learn Executive Amnesty Specifics Until After It's Implemented
"The Department of Homeland Security's memos outlining the recent executive action on immigration withhold details about new guidelines and regulations the Obama administration will use to implement amnesty, according to a new report from the Center for Immigration Studies. One memo shows how DHS intends to change the definition of a key component of the provisional-waiver program — the element of "extreme hardship" — so as to provide even more protection for illegal immigrants. Another memo directs the Immigration and Customs Enforcement and United States Citizenship and Immigration Services agencies to develop new regulations, revise existing regulations, and seek out other areas where policies can be changed. In addition, the report suggests, the Obama administration may bypass the public-comment process by which the American people can voice their concerns about new rules. It notes that in 2012, the administration began accepting applications for the Deferred Action for Childhood Arrivals program before it had even begun soliciting public comments. "These memos are only the beginning and much more policymaking from the executive branch should be expected," the report states. "It is very possible that Americans will not know how Obama's new immigration scheme will operate until it is already up and running."
http://www.nationalreview.com/corner/394544/surprise-americans-unlikely-learn-executive-amnesty-specifics-until-after-its
HOUSE, SENATE GOP LEADERS GEARING UP TO INCREASE GUEST-WORKER PERMITS
"Top Republican leaders in the House and Senate are gearing up to push legislation in the next Congress that would increase the number of foreign guest-workers even in industries that do not need them. They are hoping such legislation would "open the door" to a broader comprehensive immigration bill.  Sen. Orrin Hatch (R-UT), who chairs the Senate Republican High-Tech Task Force, wants to push his Immigration Innovation Act (I-Squared) that would increase the number of high-tech visas, even though there is no evidence that there is a shortage of American high-tech workers. Tech industry lobbies, like Mark Zuckerberg's FWD.us, have spent millions trying to secure massive increases in guest-worker visas that would give them an endless supply of cheap foreign labor even as companies like Microsoft are laying off 18,000 American workers.   "If we can do I-Squared, I think it would open the door to real, decent, honorable immigration reform itself," Hatch told Reuters. As Reuters notes, "Hatch represents the tech-rich 'Silicon Slopes' state of Utah, and regularly talks to tech moguls." He has met with Microsoft Chief Executive Satya Nadella and Apple CEO Tim Cook, and he recently told a gathering at Overstock.com headquarters that "there is agreement on reforming the rules governing high-tech visas, known as H-1b visas" and it could "help pave the way for additional and more far reaching reforms."  Hatch, whose "bill was first introduced last year with Republican Marco Rubio and Democrats Amy Klobuchar and Chris Coons" and ended up in the Senate's "Gang of Eight" comprehensive amnesty bill, reportedly said, "I think virtually every Republican would vote for this, and I suspect that we'll get a considerable number of Democrats too." In the House, Rep. Bob Goodlatte (R-VA), the Judiciary Committee Chairman, told The Hill that House Republican leaders are looking at "legislation dealing with reforming our legal immigration programs, particularly for high-skilled workers and for agricultural workers." He said, "I think that we are going to look at moving those early in a new Congress." Last year, Goodlatte hosted a Silicon Valley fundraiser in which donors gave between $10,000 and $40,000. One guest, venture capitalist Rob Conway, said that before he wrote his check to Goodlatte, he "wanted some assurances that Bob Goodlatte would be prepared to discuss immigration reform and what the timetable is for immigration reform, because we're coming down the wire here with the [midterm] elections [approaching] and we need accountability." As Breitbart News has thoroughly documented, "despite evidence to the contrary, the tech industry has spent millions trying to get massive increases in the number of H-1b guest-worker visas, claiming that they 'can't find' Americans to do various tech jobs" even though there is a proven surplus of America high-tech workers. Even President Barack Obama, though he still supports massive increases in guest-worker permits, has said he is "skeptical" of claims from companies—like those in the high-tech industry—that they cannot find enough Americans to fill open jobs."
http://www.breitbart.com/Big-Government/2014/12/12/House-Senate-GOP-Leaders-Gearing-Up-to-Increase-Guest-Worker-Permits-for-Foreigners
Earnest: GOP Trying To "Undermine Obama's Ability To Take Executive Actions To Reform Broken Immigration System"
"On MSNBC Thursday, White House press secretary Josh Earnest warned Republicans are trying to "undermine" President Obama's "ability to take executive actions to reform the broken immigration system." "There are reasons that Republicans are voting for this bill and there are reasons Democrats are voting for this bill," Earnest told MSNBC host Alex Wagner. "But neither side got every single thing that they wanted and the fact that the Republicans who started this process said they were hoping to use this process to put in place riders that would gut the president's ability to implement the Affordable Care Act and undermine his ability to take executive actions to reform the broken immigration system. They weren't able to do either of those things."
http://www.realclearpolitics.com/video/2014/12/12/earnest_gop_trying_to_undermine_obamas_ability_to_take_executive_actions_to_reform_broken_immigration_system.html
Rahm Emanuel, Luis Gutierrez Team Up To 'Sign People Up' For Amnesty [VIDEO]
"Hours after the $1.1 trillion spending bill passed the House, Democratic Rep. Luis Gutierrez said that he and Chicago Mayor Rahm Emanuel are teaming up this weekend to help 500 migrant families "understand" President Barack Obama's executive order. The government funding bill will go ahead and fund Obama's executive amnesty, drawing the ire of many conservatives in the House, 67 of whom voted against the measure. Gutierrez made the comments to MSNBC host Jose Diaz-Balart Friday morning. "Mayor Rahm Emanuel, I, and Illinois is ready. Wonderful composite of organizations: legal organizations, community act activists. Tomorrow, now we had to shut the doors down on the pre-registration, we have 500 families coming to the North Side, an evangelical church," explained the congressman. "We have hundreds of volunteers to help to understand the president's executive order," he explained. "We've got 30 lawyers. We have a whole orientation. We're going to tell them what documents they got to put together like birth certificates and passports and all their credentials, and get them ready to go through a background check." "By the time the end of February in Chicago, I hope to be able to come back to you and tell you about the thousands upon thousands upon thousands of people that we've already gotten ready to take advantage of the president's executive order," said Rep. Gutierrez. "That's what I'm going to do. I'm going to move forward. I'm going to sign people up."
http://dailycaller.com/2014/12/12/emanuel-gutierrez-to-sign-people-up-for-amnesty-video/
GUTIÉRREZ: EXEC AMNESTY HARD TO 'UNRAVEL' IF ENOUGH PEOPLE SIGN UP
"Friday on MSNBC's "The Rundown" with José Díaz-Balart," Rep. Luis Gutiérrez (D-IL) said the more illegal immigrants who sign up for President Obama's executive order amnesty the more difficult it would be to reverse. Gutiérrez said, "The more people to sign up, the more unlikely you'll ever unravel this," adding, "Think about 3 million people. Think about 3 million people signing up. Who are these people? They registered with the government. They've gone through a criminal background check. They've gotten a work permit. They've followed stringent rules over the program. They have American citizen children. Now you're going to be the president or the Chief Executive Officer of the nation that says you mean we got all these people on the books? They're paying taxes, they're going through a background check, and they have American citizen children, and now we're going to deport them and their kids? That is my goal. To make this a reality for millions. To encourage people to take advantage." "This is an opportunity. That's all it is. If we don't sign anybody up, than we have failed miserably in our opportunity and our responsibility," he added."
http://www.breitbart.com/Breitbart-TV/2014/12/12/Gutierrez-Obama-Amnesty-Hard-to-Unravel-if-Enough-People-Sign-Up
DESPITE SPEAKER BOEHNER'S WARNINGS, OBAMA MID-FEBRUARY AMNESTY PROCESS TO BEGIN
"On Thursday, Speaker of the House John Boehner (R, OH) promised to challenge Obama's amnesty policies, but despite the political pressure, Obama plans to push forward with his legalization process, and the White House says it is set to begin taking applications as soon as the middle of February. On December 11, Speaker Boehner promised a "direct challenge" to Obama's amnesty plans, but the budget bill he pushed through the House still paid for many of the president's amnesty policies. Not only does it fund some of Obama's amnesty plans, it even affords illegals Social Security benefits. But much of these amnesty plans run contrary to the will of the American people. A recent poll showed that a majority of Americans disapprove of Obama's handling of immigration. Another poll found that a majority also disapprove of his executive amnesty. Despite this massive opposition and despite his party's landslide losses in last month's elections, Obama plans to push on with his amnesty policies. On Thursday, NBC News noted that Obama is gearing up to begin taking applications from illegals for their new legal status. The applications could be accepted as early as the middle of February. NBC reported that, "Immigrants should be able to start applying for deportation relief and work permits in the middle of May and February, Leon Rodriguez, Citizenship and Immigration Services director told Spanish-speaking reporters in a conference call." On the same call, Cecilia Muñoz, Obama's chief domestic policy adviser, chimed in to assure reporters that the White House is moving ahead based on the assumption that the President's actions are "completely legal." Officials did note, however, that no process or machinery to accept these applications is in place yet and warned illegals not to fall for scammers who might be claiming to be government agents working on amnesty."
http://www.breitbart.com/Big-Government/2014/12/11/Despite-Speaker-Boehner-s-Warnings-Obama-Mid-February-Legalization-Process-to-Begin
Obama opens fraud-ridden benefits programs to illegal immigrants
"President Obama's unilateral executive action on immigration will make hundreds of thousands, perhaps more than a million, illegal immigrants eligible for federal transfer payments. That will be done primarily through two widely used programs — the Earned Income Tax Credit, or EITC, and the Additional Child Tax Credit, or ACTC. As it turns out, those two programs are already among the most corrupt and fraud-ridden in the entire federal government. A newly-released report from the inspector general of the Internal Revenue Service confirms that the EITC is plagued by fraud (which was already well known) and also reveals for the first time that the ACTC is even worse. The two programs, intended for low-income workers, are what is known as refundable tax credits. That means they give workers a tax refund that is larger than their tax liability. So a family with a tax bill of $1,000 might receive an EITC "refund" of $5,000, meaning the family doesn't write a check to the government but rather receives a check from the government. The ACTC works similarly for low-income workers with children. Supported by both political parties over the years, the programs were intended to encourage work and strengthen families. Their growth has been extraordinary in recent years — payments increased 40 percent from 2007 to 2012 alone. And now both are beset by staggering levels of fraud. According to the inspector general, the IRS paid out $63 billion in EITC benefits in 2013. Of that, 24 percent, or about $15 billion, was given improperly to people not qualified to receive it. That improper payment rate has been enough to qualify the EITC as a "high risk" program for years. The IRS paid out $26.6 billion in ACTC credits in 2013. The inspector general reports the child credit improper payment rate for that year was somewhere between 25.2 percent and 30.5 percent — worse than the EITC."
http://www.washingtonexaminer.com/obama-opens-fraud-ridden-benefits-programs-to-illegal-immigrants/article/2557286
ILLEGAL IMMIGRANTS FLOCKING TO AMNESTY WORKSHOPS AT CHURCHES, ISLAMIC CENTERS FROM COAST TO COAST
"From coast to coast, illegal immigrants are reportedly flocking to community centers, churches, and Islamic centers to see if they will qualify for President Barack Obama's executive amnesty. According to an Associated Press report, recent workshops for illegal immigrants have been held "at a high school in Knoxville, Tennessee, a church in Goshen, Indiana, and an Islamic Center in New York City." In addition, events have been held throughout California and Seattle. As many as 10,000 illegal immigrants could show up to an event at Los Angeles's convention center on Sunday. Eben Cathey of the Tennessee Immigrant and Refugee Rights Coalition told the outlet that "every time we do an information session, it is full." Immigration advocates are also warning illegal immigrants to avoid various fraudulent schemes associated with Obama's executive amnesty, like groups charging illegal immigrants exorbitant fees to fill out applications. Nearly five million illegal immigrants will qualify for Obama's executive amnesty, and Obama and Rep. Luis Gutierrez (D-IL) have emphasized that it is up to immigrant organizations and community groups to find as many illegal immigrants as possible to sign up for formal temporary amnesty next year.  For the seven million illegal immigrants who will not qualify for Obama's executive amnesty, Obama has said the chances of being deported will decrease for everyone except the most violent criminals under his new directive."
http://www.breitbart.com/Big-Government/2014/12/12/Illegal-Immigrants-Flocking-to-Amnesty-Workshops-at-Churches-Islamic-Centers-from-Coast-to-Coast
IMMIGRANTS FLOCK TO WORKSHOPS AFTER OBAMA REPRIEVE
"The November announcement promising work permits and protection from deportation made a splash, but lawyers say the events are crucial to dispel rumors about eligibility, ward off fraud, and help immigrants determine what they might need to apply. In Los Angeles, advocates are hosting an information session for as many as 10,000 people at the city's convention center Sunday. "After this big forum, we're going to have daily orientations. That is what we have to do in order to deal with the demand," said Angelica Salas, executive director of the Coalition for Humane Immigrant Rights of Los Angeles. Immigrants are eager to see if they qualify for Obama's executive actions to spare nearly 5 million people from deportation and to refocus enforcement efforts on criminals… "For immigrant advocates, the challenge is reaching prospective applicants in diverse communities that speak multiple languages and often know little about the United States' byzantine immigration laws. While some immigrants find strength in numbers, others shy away from public meetings because of fear or stigma over their immigration status. At recent workshops and on telephone hotlines, immigrants have questioned advocates about who will qualify and what documents they will need. Many want to know how they can prove their identity after living under the radar for so long, and some worry they might face trouble for having worked under a false Social Security number, Salas said. Workshops for immigrants already have been held at a high school in Knoxville, Tennessee, a church in Goshen, Indiana, and an Islamic Center in New York City. Eben Cathey, a spokesman for the Tennessee Immigrant and Refugee Rights Coalition, said his organization has an event almost every night. "Every time we do an information session, it is full," he said. At a recent forum at a San Diego community center, an immigration attorney fielded questions for two hours, and many hands were still raised when time ran out. Anahi Maldonado, a 32-year-old mother of two American-born children, said she attended to verify that she and her husband would qualify for the program. She's been living in the U.S. for 14 years after crossing the border from Mexico and wanted to ensure she didn't need a visa to apply. "The thing is, sometimes someone has questions that the president is not going to answer," said Maldonado, adding that she also wondered if she would need a good conduct letter from police, and how she could get one since she didn't have valid immigration papers. Immigrant advocates are doling out whatever information they have, much of it based on their experiences with a 2012 program to assist U.S.-educated immigrant children. But there is still much that is unknown, and no application form yet. Advocates are warning immigrants not to pay anyone to get in line to apply and to avoid being duped into filling out fake applications."
http://hosted.ap.org/dynamic/stories/U/US_IMMIGRATION_OUTREACH?SITE=AP&SECTION=HOME&TEMPLATE=DEFAULT&CTIME=2014-12-12-16-04-15
Almost Half of Country Now Suing Obama over Immigration
"With four additional states joining "a Texas-led coalition suing the Obama administration over executive action on immigration," almost half of the nation is now suing the federal government on the issue. Arkansas, Michigan, North Dakota and Oklahoma are the latest to join the effort, bringing the total to 24 "fighting the order in a federal district court in Brownsville." Announced last month, the president's unilateral move is designed to spare millions of people living illegally in the United States from deportation. But the lawsuit accuses the White House of "trampling" the U.S. Constitution. Outgoing Attorney General Greg Abbott says Texas is uniquely qualified to sue because its sprawling border with Mexico means it will be especially harmed. Abbott, the governor-elect of Texas, added Wednesday that the presidential decree "circumvents the will of the American people."
http://www.breitbart.com/InstaBlog/2014/12/12/Almost-Half-of-Country-Now-Suing-Obama-Over-Immigration
SPENDING/BUDGET/ECONOMY:
Pelosi: 'Heartbroken' by 'Taint' of Dodd-Frank 'Blackmail' in Omnibus Bill
"Democratic minority leader Nancy Pelosi waxed apocalyptic about the omnibus bill in the moments before its passage by the House, declaring herself "heartbroken" over the "taint" of a Dodd-Frank rider, calling the vote "blackmail" by the finance community and slamming the White House for tacitly supporting the bill's passage. "I was heartbroken — I don't think I've ever used that word on the floor of the House — heartbroken to see the taint that was placed on this valuable appropriations bill from on high," she said Thursday, describing a rider rolling back some restrictions on financial derivatives trading. "So here we are in the House, being blackmailed! Being blackmailed to vote for an appropriations bill," she later said, declaring she would not put "the name of [her] constituents and [her] district next to a bill that does, as the president says, weaken a critical component of financial system reform . . . This is a moral hazard!" Pelosi also took a shot at the Obama administration. "I'm enormously disappointed that the White House feels that the only way they can get a bill is to go along with this," she said. Fifty-seven Democrats ignored the leader's protestations and voted for the bill, which passed 219 to 206 and averted a government shutdown."
http://www.nationalreview.com/corner/394558/pelosi-heartbroken-taint-dodd-frank-blackmail-omnibus-bill-brendan-bordelon
Spending bill cleaves Pelosi from Obama and Senate
"The president and the vice president are free to make their calls, but they don't have a vote on the floor of the House," said Rep. Steve Israel of New York, who headed the Democrats' election efforts this year. The spending issue split Pelosi's House leadership team. The second- and third-ranking party leaders — Reps. Steny Hoyer of Maryland Jim Clyburn of South Carolina — voted for the bipartisan bill. So did the national Democratic Party chairwoman, Rep. Debbie Wasserman Schultz of Florida. The 57 House Democrats who voted for the $1.1 trillion measure nearly offset the 67 Republicans who voted against it, averting huge problems for House Speaker John Boehner, R-Ohio. In a final statement before the vote, Pelosi sounded like a parent letting her rebellious children know how much they will disappoint her. "I'm giving you the leverage to do whatever you have to do," Pelosi said at the end of a two-hour closed caucus meeting before the vote, according to an aide. "We have enough votes to show them never to do this again," she said, referring to Republican-backed provisions to loosen restrictions on banks and big political donors. Obama's chief of staff, Denis McDonough, rushed to the Capitol for the closed Democratic caucus, where he "made a pretty good case," said Rep. Jim Cooper, D-Tenn. "He said it's only going to get worse" if the $1.1 trillion bill failed, because Republicans will control both congressional chambers next year. Pelosi made her feelings known without completely boxing herself in. Emerging from the closed Democratic caucus meeting before the vote, Rep. Earl Blumenauer of Oregon said Pelosi made clear that "she was not going to vote for it, and she's not going to whip to bail them (Republicans) out. But she was very evenhanded." Pelosi, a veteran of countless political struggles, already was smoothing the way for future dealings with the White House. When McDonough left the still-crowded caucus meeting, in a hallway hidden from most reporters and lawmakers, Pelosi stood on her tiptoes and kissed him on the cheek."
http://www.washingtonpost.com/politics/congress/spending-bill-cleaves-pelosi-from-obama-and-senate/2014/12/12/d5dcb5fc-81d8-11e4-b936-f3afab0155a7_story.html
Rep. Massie 'No' Vote on Omnibus: Wait for Newly Elected Congress to Debate Funding
"Rep. Thomas Massie (R-Ky.) said at a Cato Institute event in Washington, D.C., on Friday that he voted 'no' for the Omnibus Appropriations bill, because it stripped an amendment which would curb government access to private data, and he thought funding should be debated with the newly elected Congress. CNSNews.com asked Massie, "You voted 'No' on the Omnibus yesterday. Can you explain some reasons why that you voted no?" Massie responded, "One of the bigger reasons I voted no is because they stripped the Massie-Lofgren amendment, which passed 293 to 123 ahead a majority of Republicans and majority of Democrats." The Massie-Lofgren amendment "would cut off funding to two government "backdoors" that currently allow intelligence agencies access to Americans' private data and correspondence."   "There was no reason to take that out of the funding bill," Massie continued. "It was one of the riders that passed and was fully debated in the House of Representatives." "That's one reason," Massie said. "Another reason is that I thought we should be debating the funding for next year in January when the folks who were elected in November take over."
http://cnsnews.com/news/article/ali-meyer/rep-massie-no-vote-omnibus-wait-newly-elected-congress-debate-funding
GOP, Obama stop liberal revolt, push through budget to narrowly avert shutdown
"House Speaker John Boehner, R-Ohio, desperately needs Democratic votes for the bill because several Republicans won't vote for it, mainly because they believe it doesn't' do enough to attack Obama's executive action that granted a temporary reprieve from deportation proceedings for more than four million immigrants living in the country illegally. Some seven hours after the sudden recess, lawmakers returned to House floor and voted on the bill. House Minority Whip Steny Hoyer, D-Md., repeated Democratic objections to the bill but said he would vote for it. Retiring Rep. James Moran, D-Va., a House appropriator, reminded his colleagues that the bill was a compromise and urged them to weigh the benefits to Democrats and their constituents over the two provisions. "In 20 years with appropriations bills, I haven't seen a better compromise in terms of Democratic priorities," Moran said as he left the closed-door meeting with McDonough. "Implementing the affordable care act, there's a lot more money for child development…We got virtually everything Democrats tried to get." The 1,600-page bill wraps 11 spending bill into one package that would fund the federal government through Sept. 30, 2015. It also has a measure that would fund the Department of Homeland Security only until Feb. 27, 2015. Republicans pushed for the short-term measure for Homeland Security to pressure or punish President Barack Obama for his November executive action that granted a temporary reprieve from deportation proceedings for more than four million immigrants living in the country illegally. The 1,600-page bill provides $521 billion for defense and $492 billion for non-defense items, sticking to spending levels capped by a two-year agreement hammered out in December 2013 by House Budget Committee Chairman Paul Ryan, R-Wis., and Sen. Patty Murray, D-Wash. It also contains Overseas Contingency Operations funding to combat the threat posed by the Islamic State and $5.4 billion in emergency funding to deal with the Ebola crisis domestically and overseas. The bill represents one of the final acts of the 113th Congress, considered one of the least productive in U.S. history. It's been routinely criticized for its partisan acrimony and propensity for waiting until the very last minute for getting must-pass legislation done. Outside conservative groups such as Heritage Acton and the Club for Growth are also urging lawmakers to vote no on the bill, calling it another example of big-spending government run amok. "Christmas has come early for the big spenders in Congress who have been experiencing long-term withdrawal from the earmark ban," Andrew Roth, the Club for Growth's vice president of government affairs, wrote in a message sent to congressional offices this week. "Not only is the 'Cromnibus's' contents unacceptable to fiscal conservatives, but so should the process by which it was made."
http://www.mcclatchydc.com/2014/12/11/249836_government-shutdown-looms-as-house.html?rh=1
The president, the panic, and the cromnibus (good)
How the spending deal got done.
"At about 12:30 p.m. on Thursday, House Minority Whip Steny Hoyer came bounding off the floor with news he had been waiting for all week: President Barack Obama, a minor player thus far in the government funding debate, would finally weigh in against House Minority Leader Nancy Pelosi and say he supports the so-called cromnibus spending bill. Aides to Hoyer, a Democrat from Maryland, along with those of other cromnibus backers like House Speaker John Boehner (R-Ohio) and Senate Majority Leader Harry Reid (D-Nev.), had been telling the White House all week that if Obama wanted to remove the threat of another government shutdown in the first quarter of 2015, he would have to speak up. Now the president was willing not only to speak up, he was throwing his whole administration into a last-ditch effort to avoid another short-term spending fix, which would expose the administration and Congress to another round of budget brinkmanship in a few months. But he still needed a lot of help from Boehner.
At about the same time that Hoyer was getting the news about Obama, the House Republican leadership was dealing with a problem of its own. The GOP's Pennsylvania delegation — a group of 13 strong-willed men — likes to vote as a bloc, and as of Thursday afternoon it was split. Rep. Tim Murphy, who represents a district south of Pittsburgh, was steamed that the $1.1 trillion, nine-month spending bill left out money for a priority of his: mental health. Rep. Lou Barletta, an immigration hard-liner, wanted to know just how the House Republicans would combat President Barack Obama's executive action. Rep. Tom Marino was weak-kneed, as well.
So at about 12:30 p.m., Rep. Bill Shuster, a leader of the delegation, hauled the group into a Capitol office with views of the Mall just feet from the House floor. He turned to Rep. Patrick McHenry (R-N.C.), the chief deputy whip, and whispered, "You should get Boehner." In two meetings over the course of six hours, the House speaker convinced them that they couldn't count on Democrats, so the Keystone State needed to stick together — and stay with Boehner. Twelve of them did. Ultimately, this odd, bipartisan coalition — Hoyer, Reid, Boehner and Obama — outflanked, outwhipped and outmatched Pelosi, liberal Massachusetts Sen. Elizabeth Warren and progressive House Democrats. Despite the deep Democratic reservations about changes to Wall Street regulations and GOP concerns about allowing Obama to unilaterally change the enforcement of immigration laws, the legislation passed 219 to 206 at 9:37 p.m. Thursday night."
http://www.politico.com/story/2014/12/barack-obama-cromnibus-113543.html
Energy Fights Loom Over Next Spending Showdown
"Spending Squeaker. EPA and other environmental regulators are breathing a sigh of relief after the cromnibus (HR 83) survived a near-death experience and passed the House on a 219-206 vote last night. The administration dodged a bullet with the narrow win, given that the backup plan, a three-month continuing resolution, would have kicked the spending fight into a GOP-led Congress that is itching to test the White House's mettle on EPA rules and other policies.
While their hands would have been strengthened, a shutdown fight over spending in just 90 days would have been a major test for Republican leaders, who wanted to start the new Congress with a clean slate."
http://www.rollcall.com/news/energy_fights_loom_over_next_spending_showdown-238682-1.html
Obama Urges Senate Support for 'Compromise' Spending Bill
"President Barack Obama on Friday called for Republicans and Democrats to put aside their differences and finalize a $1.1 trillion dollar spending bill passed by the House, acknowledging it contained provisions that he disagreed with but calling it a "compromise bill." "This, by definition, was… a compromise bill. This is what's produced when you have the divided government that the American people voted for," Mr. Obama told reporters at the White House. After a full day of legislative drama, the House narrowly approved the must-pass spending bill to keep the government funded on Thursday night. House Democrats objected to provisions rolling back some financial regulations on banks and a campaign finance proposal that raised limits on donations to political parties. The White House backed the bill on Thursday but rank-and-file House Democrats revolted — forcing top White House officials including Mr. Obama and Vice President Joe Biden to make calls to reluctant lawmakers. In the end, 57 Democrats voted to support the bill and 139 voted against. The bill now goes to the Senate, where Republican and Democratic leaders are scrambling to get the votes necessary to avoid a shutdown. Mr. Obama acknowledged the bill had provisions that he found objectionable but urged members of both parties to find common ground. "Had I been able to draft my own legislation and get it passed without any Republican votes, I suspect it would be slightly different," Mr. Obama said. "That is not the circumstance we find ourselves in. And I think what the American people very much are looking for is some practical governance and the willingness to compromise. And this what this bill requires. I'm glad it passed the House and I'm hopeful it will pass the Senate."
http://blogs.wsj.com/washwire/2014/12/12/obama-urges-senate-support-for-compromise-spending-bill/?mod=WSJBlog
Obama hails U.S. budget compromise, says it has funds needed for Ebola
http://townhall.com/news/politics-elections/2014/12/12/obama-hails-us-budget-compromise-says-it-has-funds-needed-for-ebola-n1931158
Reid urges Senate to pass spending bill, despite objections
http://www.washingtonexaminer.com/reid-urges-senate-to-pass-spending-bill-despite-objections/article/2557317?custom_click=rss
Reid Hopes for Quick 'Cromnibus' Passage, Getaway
"The measure sits in line behind the annual defense authorization, which is set to pass mid-afternoon. Majority Leader Harry Reid, D-Nev., said the compromise spending measure — which includes 11 of the 12 regular appropriations bills for fiscal 2015, as well as a short-term continuing resolution. "There are senators who are unhappy with this legislation, and they'll have their chance to make their objections heard," Reid said. "I hope we can complete work on this bill as soon as we complete the defense bill, but that depends on everyone's cooperation here." Absent a consent agreement, Reid could not even call the bill up and move to limit debate until after finishing the defense bill, and in that case a cloture vote would take place under the rules on Sunday, explaining why there needs to be some traditional end-of-the-year Senate magic. But any individual senator could gum up the works. "There isn't a lot of time. Government funding runs out at 12 o'clock midnight on Saturday," Reid said. That's when the two-day continuing resolution that President Barack Obama signed early Friday morning is set to expire. Unlike House Democratic Leader Nancy Pelosi of California, who blasted the bipartisan agreement, Reid talked up the legislation's benefits for Democrats, kicking off with secure funding for Obamacare. "The bill achieves many of our important priorities: It gives the Affordable Care Act the secure financial footing that it deserves. It gives our military the tools it needs to combat ISIS, addresses the rape kit backlog … increases funding for student loans, ensures that the president's executive action protecting families can move forward, and it provides funding to fight the Ebola epidemic," Reid said. Of course, that doesn't mean Reid agrees with all of the provisions, such as the contentious language rolling back the swaps-pushout rule provision of the Dodd-Frank financial regulatory overhaul. Sen. Elizabeth Warren, D-Mass., led an ill-fated push to get the provision stricken from the spending bill. "There are things in this bill that I wouldn't have included, Democrats wouldn't have included, had we written the bill alone," Reid said. "I don't support the weakening of Dodd-Frank and the restrictions on the District of Columbia, and other things. But I didn't write this bill. Senate Democrats didn't write this bill alone. It's a compromise. That's what legislation's all about." As for another provision that's attracted controversy, Senate Democratic aides said that Democrats were faced with the prospect of having no limits at all on campaign fundraising by party committees in the future if they did not concede to the significantly increased caps in the cromnibus package."
http://blogs.rollcall.com/wgdb/reid-hopes-for-quick-cromnibus-passage-getaway/?dcz=
Senate To Take Up $1.1 Trillion Spending Bill
http://www.breitbart.com/InstaBlog/2014/12/12/Senate-To-Take-Up-1-1-Trillion-Spending-Bill
Warren, Vitter team up against Dodd-Frank change in spending bill
"Sen. Elizabeth Warren joined with her Republican colleague Sen. David Vitter on Friday to try to remove a financial regulation roll-back from the omnibus spending bill set for a vote in the Senate. The Massachusetts Democrat has been the most vocal opponent of the tweak to the 2010 Dodd-Frank financial reform law included in the spending bill, urging House Democrats to oppose the bill because of it earlier in the week. With the spending bill now moving to the Senate for passage, Warren and Vitter have created an unusual alliance of liberal and conservative lawmakers to try to get the provision removed. "Congress should not put taxpayers on the hook for another bailout, and this giveaway that was drafted by Citigroup lobbyists has no place in a critical government funding bill," Warren said in a statement that she was filing an amendment with Vitter to remove the language."
http://www.washingtonexaminer.com/warren-vitter-team-up-against-dodd-frank-change-in-spending-bill/article/2557338?custom_click=rss
Senate moves forward on $1.1 trillion spending bill as deadline is pushed back
"The Senate moved closer Friday to passing a $1.1 trillion bill to fund almost all of the government through most of 2015. But detractors on the left and the right delayed final approval of the sweeping measure. The opponents, who have been holding out for a chance to amend the legislation, have been shut down by Senate Majority Leader Harry M. Reid (D-Nev.) and held little chance of scuttling the omnibus spending bill, which must pass quickly to avoid a government shutdown. But they prompted the House to pass another funding extension as a backstop, giving senators more time to work through the political debate and procedural hurdles. Late Friday, the Senate was set to sign off on that extension, pushing a procedural vote off until Monday and dashing Reid's hopes the chamber would approve the bill sooner. "I would hope cooler heads prevail and we can move forward and get this done," he said on the Senate floor earlier in the day. The near defeat of the spending measure in the House renewed focus in the Senate on the odd-bedfellows political coalition that almost torpedoed the bill…. "Enough is enough," she said on the Senate floor Friday. "Washington already works really well for the billionaires and big corporations." While these opponents of the bill were clinging to slim hopes that they could derail the legislation, they stopped short of pledging to block it. The second stopgap funding extension cleared the way for Congress to work until Wednesday night, if needed, to complete its consideration of the measure, which would fund the government through the end of next summer. The one exception is the Department of Homeland Security, which is funded only through late winter amid the fight over Obama's decision to halt the deportations of millions of undocumented immigrants. "I think it is critical for the Senate to have an opportunity to have a clear up or down vote on funding President Obama's illegal executive amnesty. I am using every tool available to help bring about that vote," said Sen. Ted Cruz (R-Tex.). But pressed by reporters on whether he was prepared to block the spending bill, Cruz hustled onto the Senate floor without answering the question. Sen. Jeff Sessions (R-Ala.), another critic, conceded Friday morning that strong GOP support for the spending bill in the House on Thursday night makes it less likely for his perspective to prevail. "I adhere to the view that Congress should not fund a program that we think is unworthy and unlawful, but that's been decided by the House," he said. Warren sparked a Democratic revolt in the House this week by speaking out against the legislation. But she hadn't indicated by late Friday afternoon whether she might seek to block the bill or run out the clock. Another outspoken liberal opponent, Sen. Bernard Sanders (I-Vt.), also declined to say whether he would filibuster. in a random twist, the measure's two most outspoken opponents met on the Senate floor late Friday. Cruz blasted the bill in a speech as Warren presided over the chamber in her role as the designated Senate president, a duty reserved for the most junior senators. Warren teamed up with Sen. David Vitter (R-La.) to try to fight the banking provision. The two introduced an amendment to remove the language from the bill that loosens the restrictions on banks when it comes to risky derivative transactions. Meanwhile, Sessions, Cruz, Vitter and Sen. Mike Lee (R-Utah) were hoping to force a vote on their proposal to defund parts of the federal government tied to Obama's immigration actions. But Reid used parliamentary tactics to block both amendments. Even as the Senate closed in on a spending bill vote, Reid said the chamber would probably have to return early next week to complete several items. Those include votes on a batch of judicial nominations, a terrorism insurance bill and extending a collection of tax breaks. The funding legislation became ensnared in a fight over Obama's judicial nominees, whose chances at confirmation decrease dramatically next month when Republicans take control of the Senate. Minority Leader Mitch McConnell (R-Ky.), who is set to succeed Reid as the majority leader, suggested his side was willing to speed the entire process along, including passage of a terrorism insurance bill and extending a collection of expired tax breaks."
http://www.washingtonpost.com/politics/senate-poised-to-consider-11-trillion-spending-bill-before-new-saturday-deadline/2014/12/12/28a94726-8212-11e4-9f38-95a187e4c1f7_story.html?wprss=rss_homepage
House buys Senate some time on budget bill; approves second stopgap measure
"The U.S. House passed a second stopgap measure Friday afternoon, buying the Senate additional time to discuss and vote on a $1.1 trillion government-wide spending bill.  The House vote provides a pad to make certain the government doesn't shut down at midnight Saturday when current funding authority runs out. It's still unknown whether the House measure, passed by a voice vote while the chamber was virtually empty, will be needed. Senate leaders say they hope to wrap up action on the omnibus budget bill by Friday night but say that goal is looking less attainable. Washington woke up to "Fallout Friday," with liberal Democrats openly outraged at President Obama and conservative Republicans disgusted with House Speaker John Boehner after both did enough wheeling, dealing and arm twisting to push through a spending bill three hours shy of the midnight deadline. The surprise beneficiary in this latest political conundrum could be Elizabeth Warren, D-Mass., a relative newcomer to the Senate but looking more and more like the liberal Democratic answer to who might challenge Hillary Clinton for the party's 2016 presidential nomination. Senate Majority Leader Harry Reid, D-Nev., said Friday morning that he hopes to take up and finish the omnibus bill as soon as possible but said getting it done would require cooperation from both sides of the aisle. Reid, speaking from the Senate floor, acknowledged there were some provisions he was not happy with but pitched it as a compromise nonetheless. "We're going to consider this legislation to keep our government open and funded and we're going to do it today – I hope," he said. He later warned, "There isn't much time… government funding runs out on Saturday at midnight."
http://www.foxnews.com/politics/2014/12/12/house-gop-leaders-delay-vote-on-spending-bill-scramble-for-support/
House Passes Second CR in Near-Empty Chamber
"The House quietly passed another continuing resolution Friday that would fund the government through Wednesday, providing the Senate more time, if needed, to pass the longer-term "cromnibus" — but also raising questions about the procedure for a bill that was unexpectedly passed in a nearly empty House chamber. With just three members on the floor — GOP Policy Chairman Luke Messer of Indiana in the presiding officer's chair, senior Republican appropriator John Culberson of Texas making the motion, and Republican Study Committee Chairman Bill Flores of Texas standing by — the House passed a new continuing resolution Friday that would extend government funding through Dec. 17. Members did not have a chance to review language of the bill, and the vote was held without warning. The House passed the spending measure by unanimous consent, meaning no one objected to the legislation. But according to a sample of offices contacted by CQ Roll Call on Friday, leadership did not tell members that such a vote was occurring. After the House passed the cromnibus 219-206 late Thursday night, the chamber agreed to a unanimous consent agreement extending appropriations through Saturday, giving the Senate some time to debate and pass the cromnibus too. The Senate later passed that two-day CR by voice vote, with roughly an hour to spare before government funding ran out. President Barack Obama signed the measure shortly after midnight Friday — technically meaning there was a lapse in appropriations, albeit in the middle of the night and short enough so that no federal agencies were shut down. But apparently leaders didn't want to leave town without an insurance policy. Shortly after 3 p.m. on Friday, the House reconvened and passed the new CR, along with two other bills and an adjournment resolution, should the Senate also agree to shutter operations until the new Congress. If they do not, the House will hold a pro forma session on Tuesday, Dec. 16. If the Senate does adopt the adjournment resolution, the House will next meet Jan. 2, 2015, sine die, in congressional procedural policy, meaning without scheduling a future date until the new Congress convenes on Jan. 6."
http://blogs.rollcall.com/218/house-passes-second-cr-near-empty/?dcz=
House gives Senate until Dec. 17 to pass spending measure
"With the Senate still wrangling over when to vote on a $1.1 trillion government funding measure, the House on Friday passed a bill that will give lawmakers more time, without the threat of a government closure. House lawmakers by voice vote approved a five-day extension of the current government funding levels, which means Congress has until Dec. 17 to clear the larger package for President Obama's signature. Sen. Majority Leader Harry Reid, D-Nev., earlier Friday urged lawmakers to pass the bill as early as Friday, but as of late in the day, there was no immediate plan to debate it. The bill has garnered the opposition of the most conservative and most liberal of Senate lawmakers, who oppose the measure for a variety of reasons. Sen. Elizabeth Warren, D-Mass., joined Sen. David Vitter, R-La. want to attach an amendment to the bill that would strip out a provision that rolls back a Wall Street banking reform. Other conservatives say they don't like the bill because it does not take steps to prohibit President Obama from carrying out an executive action that will allow five million illegal immigrants to obtain work permits."
http://www.washingtonexaminer.com/house-gives-senate-until-dec.-17-to-pass-spending-measure/article/2557343
Ted Cruz Launches Constitutional Challenge Against Spending Bill Over Immigration
"Sen. Ted Cruz (R-Texas) late Friday formally challenged the constitutionality of the $1 trillion spending bill, and launched a process that could force the Senate to vote on whether the bill violates the Constitution because it allows President Barack Obama to implement his executive action on immigration. Cruz took to the floor Friday evening, and said Obama's immigration action violates the Constitution and is closer to the act of a monarch than a president. "The president has justified this illegal amnesty by saying he told Congress what he wanted, and Congress refused to give it to him," Cruz said. "Well, Mr. President, the relationship in our constitutional republic between the president and the Congress is not the relationship between a parent and a child." "The president does not get to demand of Congress, 'here is the policy I want; either give me what I want, or I will decree it to be so and ignore the law,' " he said. "That is the president's bargaining position." After warning that Congress must stand its ground and fight Obama's action, Cruz made a point of order against the spending bill by arguing it would allow Obama's actions to stand. "I am now offering and raising a constitutional point of order against Division L of this bill on the grounds that it violates the following provisions of the Constitution," he said. Division L of the bill limits funding for the Department of Homeland Security until February 27, but it doesn't go as far as many Republicans wanted, as it does nothing to limit Obama's immigration plan. Cruz said his point of order states that the bill violates the separation of powers provisions in the Constitution, language enumerating the powers of Congress, and language that says the president must faithfully execute the laws. "It is incumbent on this body to resolve those constitutional questions, and to honor and protect the constitutional authority of the United States Congress," he said. While Cruz was not more specific on the Senate floor, points of order are generally aimed at derailing legislation when a senator believes some rule has been violated. They generally require the chair to rule whether those arguments are valid. In this case, Cruz's effort may at some point force a Democratic senator to rule his points are invalid, which could prompt Cruz to appeal that ruling and seek a vote among all senators. Amanda Carpenter, Cruz's communications director, told TheBlaze that Cruz's challenge is part of his effort to force the Senate to vote on a measure that would defund Obama's immigration policy. The Senate adjourned Friday night just before 11 p.m., and moments before, Senate Majority Leader Harry Reid (D-Nev.) asked for a unanimous agreement that the Senate start voting on the spending bill late Monday. Sen. Mike Lee (R-Utah) objected, and asked if Reid would allow a vote to defund Obama's action. "I am unable to do that," Reid said. Because of that disagreement, there was still no agreement to speed up the process for considering the spending bill, and Reid said the Senate would return to work Saturday at noon to work on nominations. Before launching his formal protest against the spending bill, Cruz criticized Republicans in both the House and Senate for negotiating the huge bill that has been harshly criticized on both sides. He also said that for now, he was taking GOP leaders in the House and Senate at their word that they would fight harder next year to stop Obama's immigration plan. But Cruz also indicated he would be watching closely, and that Americans should not settle for more excuses next year."
http://www.theblaze.com/stories/2014/12/12/ted-cruz-launches-constitutional-challenge-against-spending-bill-over-immigration/
GOP to offer amendment blocking executive amnesty in January
"Republicans will try to make up with conservatives irate over the passage of the "cromnibus" with a new measure in January, one that will take aim at Barack Obama's unilateral action on immigration.  House Rules Committee chair Pete Sessions announced yesterday that GOP leadership has committed to an amendment to block implementation of Obama's plan in the first two weeks of the new Congress. The only question, Roll Call reports, is to which bill it can be attached: Rules Chairman Pete Sessions said during a panel hearing on the "cromnibus" Wednesday that Republicans plan to bring up legislation similar to an amendment offered by Mick Mulvaney of South Carolina that would prohibit the president from carrying out his immigration action."Mr. Mulvaney has given us an amendment that works perfectly well," Sessions said, saying he will "guarantee" that the Rules Committee, "in the new Congress, in the first two weeks," would have a meeting to put that legislation on the House floor. Sessions said he believed those in the country posed a threat to national security, and that the "rule of law" must be upheld. But he made it clear that the Rules Committee did not intend to have a fight over the president's executive action in the cromnibus, thus effectively saying the amendment would not be made in order. GOP leadership is trying to present the argument that the best chance for success is after the new Congress is sworn in. "We should not put a government shutdown on the table when Republicans have minimal leverage to change this law, particularly when Republican control of the Senate is a month away," Sessions said.
Sessions argued that the time for action would be when Republicans control both chambers of Congress, and not just the House. That does make some sense; Harry Reid would probably have blocked a bill that took aim at Obama's program. Had the cromnibus contained that rider, we certainly wouldn't have enjoyed the spectacle of Barack Obama finally coming out of semi-retirement to take on Nancy Pelosi and whip enough votes to get the spending bill passed, or of Maxine Waters accusing him of attempting to intimidate Democrats."
http://hotair.com/archives/2014/12/12/gop-to-offer-amendment-blocking-executive-amnesty-in-january/
No Senate vote yet on $1.1 trillion spending bill
http://www.cbsnews.com/news/senate-still-to-vote-on-1-1-trillion-spending-bill/
D.C. Activists Make Last-Ditch Senate Lobbying Effort
"Activists are making a final lobbying push Friday to rally senators to oppose a rider targeting marijuana legalization in the District of Columbia that was attached to the year-end spending package "cromnibus." "As the attention moves to the Senate, it is important that supporters of D.C. democracy let senators know that we will not accept an act by Congress that reverses the will of the people," DC Vote Executive Director Kimberly Perry wrote in an email to supporters. Perry was referring to a rider that could block an initiative passed by nearly two-thirds of D.C. voters in November, which legalizes possession and cultivation of small amounts of marijuana. Perry encouraged supporters to phone senators, urging them to oppose the spending package, and to join activists in the Senate gallery for the "cromnibus" vote. However, the Senate still has to clear some procedural hurdles before scheduling a vote on the bill. A rider that could block legalization from moving forward was attached to the spending package that narrowly passed the House Thursday night. After the rider was attached Tuesday, Del. Eleanor Holmes Norton, D-D.C., argued that the rider's language could be construed to uphold legalization, but that interpretation is still up for debate. So, marijuana and D.C. autonomy activists are busy lobbying the Senate to strike the rider or vote against the entire spending package. Earlier this week, activists staged a sit-in at Senate Majority Leader Harry Reid's office, urging the Nevada Democrat to remove the rider from the bill."
http://blogs.rollcall.com/hill-blotter/d-c-activists-make-last-ditch-senate-lobbying-effort/?dcz=
While Cromnibus Waits, Teamsters Object to Pension Plan
http://www.rollcall.com/news/while_cromnibus_waits_teamsters_object_to_pension_plan-238690-1.html
CROMNIBUS GIVES $35 M TO UN POPULATION FUND, CONTINUES TAX SUBSIDIES FOR ABORTIONS
http://www.breitbart.com/Breitbart-Texas/2014/12/12/CRomnibus-Gives-$35-M-to-UN-Population-Fund-Continues-Tax-Subsidies-For-Abortions
Cromnibus Cronyism: Spending Bill Loaded With Favors
"Washington Examiner columnist Tim Carney noted a section of the bill "Modification of Treatment of Certain Health Organizations." Carney wrote, "This provision would provide protection from an Obamacare provision for exactly one entity: Blue Cross Blue Shield." Under Obamacare, insurers are required to pay out at least 85 percent of revenue in claims — a statistic known as the "medical loss ratio" — and although "most insurers can include as 'medical losses' various efforts to improve the quality of healthcare provided to their customers," this did not originally apply to Blue Cross Blue Shield. The spending bill changed this and made it retroactive for four years.  Carney acknowledged, "It's hard to determine fairness when you begin with arbitrary profit caps and a tax code that gives special treatment to one group of insurers," but notes that, "providing Obamacare relief to exactly one corporation by tacking an opaque provision onto the end of a 1,603-page bill hardly smells of good governance." The spending bill also reauthorized the Overseas Private Investment Corporation, a source of taxpayer-backed loans and guarantees for American companies establishing themselves abroad. Carney contends "OPIC is naked corporate welfare," because it provides subsidies to select foreign businesses, often to the detriment of their U.S. competitors. The major objection raised by Democratic opponents, most notably House Minority Leader Nancy Pelosi and Massachusetts Democratic Sen. Elizabeth Warren, has to do with a provision that they say weakens the Dodd-Frank Wall Street reform bill and "amounts to a giveaway for the big banks," according to NBC News. The change allows banks "to trade certain types of the risky, complex financial instruments known as derivatives" with backing from the Federal Deposit Insurance Corporation, a practice that had been banned by Dodd-Frank. Elizabeth Warren, who has made criticism of "big banks" a central theme, said the reform would "let derivatives traders on Wall Street gamble with taxpayer money — and, when it all blows up, require the government to bail them out."
http://dailycaller.com/2014/12/12/cromnibus-cronyism-spending-bill-loaded-with-favors/
Spending Bill Has Treat for Potato Lobby
http://blogs.wsj.com/washwire/2014/12/12/spending-bill-has-treat-for-potato-lobby/?mod=WSJBlog
U.S. spending bill includes money to fight pig virus
http://www.desmoinesregister.com/story/money/agriculture/2014/12/10/virus-congress-aid/20213925/
CROMNIBUS: A WINTER FESTIVAL OF UNRESTRAINED SPENDING
"The sole reservation in the winder spending festival is the Department of Homeland Security – which, as Fox News explains, is only funded through February, so the GOP leadership can pretend it's going to stage a huge fight over Obama's illegal amnesty orders next year.  This is supposed to mollify the starchy citizens who still care about antiquated notions like the rule of law, the separation of powers, the value of citizenship, and national security long enough for the Establishment to enjoy its holiday vacation… Wonderful. Let's have a big round of applause for the GOP Establishment, ladies and gentlemen!  They managed to throw away the most remarkable electoral victory in a generation in only one month, maneuvering themselves into a position where the losers who got crushed will be making demands to win their support for a bill that effectively ratifies their will through half of their sojourn in electoral exile. There was no reason to give the defeated Democrats anything except a stop-gap bill to fund the government through January, at which point the incoming Republican majorities should have exercised control over everything.  If the Democrats don't like that deal, let them shut down the government in a fit of pique, and tell voters how they party they just threw out of power should be allowed to control their lives for an extra year.  Not only would that be smart politics – giving the Republicans more fiscal leverage to stand up for America against Obama's amnesty, instead of just funding for the Department of Homeland Security – but it would represent more sensible and responsible government.  All of this multi-trillion-dollar monstrosity is linked together; all of it should be on the table; the flab should be liposuctioned out of every agency at once in a comprehensive plan for fiscal sanity and increased American liberty… Some conservative stalwarts have expressed a desire to keep the lame-duck Congress from waddling away with a trillion dollars tucked under its mangy wings, but they concede the panicky rush to pump out "emergency" spending makes it difficult to mount effective resistance: Among those expected to vote against the bill is South Carolina GOP Rep. Mike Mulvaney. "I don't think we've proven to people who just re-elected us that we're doing everything that we can," he told FoxNews.com on Tuesday before the bill was released. "Now we're going to fund the emperor (President Obama) without putting up a fight? That's hard for me to swallow." On the Senate side, conservatives such as Sens. Ted Cruz, R-Texas; Mike Lee, R-Utah; and Jeff Sessions, R-Ala., could create problems in passing the bill. They have pushed for an aggressive attack plan over Obama's immigration actions. If any chooses to filibuster, it could draw out the process, potentially pushing debate into the weekend — requiring Congress to either pass a stopgap funding bill or risk at least a short partial shutdown. Senate Republican aides said Monday that they didn't expect their bosses to fight in a way that risks a partial shutdown. They suggest that the timing, with the Senate not expected to take a crack at the bill until Thursday or later, makes it difficult to launch a major fight. "It cuts against us," one Republican Senate aide said. "Leadership has played its hand very well." Gee, it's too bad the Republican leadership can't play a hand well against Democrats, isn't it?  They only turn into card sharks when they're playing against the conservatives in their own party.  Don't expect them to be pulling any cards from their sleeves when they sit down for their scheduled February game of Amnesty Hold 'Em, and the dead-eyed Democrats on the other side of the table begin screaming "Republican extremists want to defund Homeland Security!"
http://humanevents.com/2014/12/10/cromnibus-a-winter-festival-of-unrestrained-spending/
What's in the spending bill?
http://www.cbsnews.com/videos/whats-in-the-spending-bill/
Behind the Scenes of the Democrats' Cromnibus Civil War
http://www.breitbart.com/InstaBlog/2014/12/12/Behind-the-Scenes-of-the-Democrats-Cromnibus-Civil-War
Krauthammer's Take: Warren's Gov't Shutdown Threat a 'Festival of Hypocrisy'
"What should one think of Elizabeth Warren's brinksmanship over the cromnibus bill last night? "Spectacular hypocrisy, a festival of hypocrisy," says Charles Krauthammer. "And, of course, the media loves it when it's a liberal Democrat who leads the fight, she's a 'principled' politician," Krauthammer said on Friday's Special Report. "Whereas when it's Ted Cruz, he's a terrorist, essentially." Although Krauthammer is not convinced that Warren will run in 2016, "her star is rising," he said, "and the hero worship of the media is beginning. This sort of sounds and feels a bit like the early Obama years, between 2004 and 2008. This week, coming up to Wednesday, when the Senate is going to have to decide this [spending bill], will be remembered as the beginning of her campaign, whenever it is. Because she's going to be now the center of attention."
http://www.nationalreview.com/corner/394610/krauthammers-take-warrens-govt-shutdown-threat-festival-hypocrisy-nro-staff
Bernie Sanders: WH Is "Afraid" Of GOP Control Of Budget
"SEN. BERNIE SANDERS (I-Vermont): What [the White House] is afraid of is the three month continuing resolution, the Republicans controlling the future of the budget, and that is what they worry about, but I think what Elizabeth Warren and Maxine Waters said is absolutely right."
http://www.realclearpolitics.com/video/2014/12/12/bernie_sanders_wh_is_afraid_of_gop_control_of_budget.html
GOP REP: REPUBLICAN LEADERS MISLED ME ON CROMNIBUS VOTE
"Rep. Marlin Stutzman (R-IN) says House Republican Leadership misled him during a procedural vote on the cromnibus Thursday afternoon.  "Earlier today, I supported the Rule because I was informed by Leadership that the CROmnibus was dead and a short term CR would take its place," Stutzman said in a statement. "I was very surprised and even more disappointed to see the CROmnibus back on the floor. The American people deserve better." The massive government spending measure almost went down during a procedural vote to advance the bill, which squeaked by on a 214-212 vote. Stutzman and Rep. Kerry Bentivolio (R-MI) saved the bill by switching their votes at the last minute.  Had they not changed their votes, the measure would have been defeated well before the long evening of wrangling that brought about the bill's ultimate passage.    "The CROmnibus bill, over 1,600 pages long, does many things but what is most important is what it does not do," Stutzman added. "It fails to directly address President Obama's dangerous executive action on immigration and fails to include many of the solutions that could have been passed in January with a Republican House and Senate in an open process." According to The Hill, a leadership aide denies that GOP leaders led him astray, telling The Hill that House Speaker John Boehner did not speak to him about it.
"We don't know what he is talking about," the aide told The Hill."
http://www.breitbart.com/Big-Government/2014/12/12/GOP-Rep-Republican-Leaders-Misled-Me-on-Cromnibus-Vote
QUESTIONS ABOUT INDIANA REPUBLICAN'S CLAIM LEADERSHIP DUPED HIM INTO SUPPORTING OBAMA-BOEHNER CROMNIBUS
http://www.breitbart.com/Big-Government/2014/12/12/Questions-Surround-Indiana-Republican-s-Claim-Leadership-Duped-Him-Into-Securing-Obama-Boehner-Cromnibus-Package
Rep. May Have Been Fooled by GOP Leadership Into Voting for CRomnibus
http://cnsnews.com/blog/michael-morris/rep-may-have-been-fooled-gop-leadership-voting-cromnibus
RUSH: CROMNIBUS DESIGNED TO 'ELIMINATE THE TEA PARTY'
"Talk radio host Rush Limbaugh railed against provisions in the cromnibus that relaxed campaign finance rules on Friday, saying that it was designed to "basically eliminate [the Tea Party] as a viable threat," and "how corporate America is going to defeat the Tea Party." He explained "that campaign finance stuff…I'm going to tell you exactly what that is…the limits have practically been obliterated which means that corporate donors can just start giving left and right."
Limbaugh continued "This is how corporate America is going to defeat the Tea Party. By allowing limitless donations from that crowd under the rubric that its campaign finance and money is speech and freedom of speech and 1st Amendment, the theory is that Main Street, Tea Party people can't come close to competing with corporate money and so it is a Republican Establishment ploy that kind of dovetails nicely with Obama siccing the IRS on the Tea Party to basically eliminate them as a viable threat by relaxing a regulation in Dodd-Frank that pretty much permits corporations to spend any kind of money they want on politics."
Earlier, he declared "our Speaker of the House [got] in bed with Obama and advances the Obama agenda, takes care of it, amnesty, Obamacare, fully funded, done deal, the election must not have mattered."
http://www.breitbart.com/Breitbart-TV/2014/12/12/Rush-Cromnibus-Designed-to-Eliminate-the-Tea-Party
Limbaugh: Boehner Has 'Squandered' GOP Midterm Win With Spending Bill [AUDIO]
http://dailycaller.com/2014/12/12/limbaugh-boehner-has-thrown-in-with-obama-squandered-gop-midterm-win-with-omnibus-audio/
Hannity Unloads on 'Cowardly' John Boehner After House Passes $1.1 Trillion Spending Bill: 'We've Got Our Own Gruber'
"Fox News host Sean Hannity called for a "cowardly" Speaker John Boehner (R-Ohio) to be replaced Thursday night after the House passed a $1.1 trillion spending bill aimed at funding the federal government through 2015. "John Boehner 'Grubered' conservatives tonight," Hannity said, referencing Affordable Care Act architect Jonathan Gruber who was caught on multiple videos bragging about misleading the American people to pass the health law. "He never would have done this before the election," the conservative talk show host continued. "He has no inspiring vision. And to me, he is everything that is wrong with Washington." The unpopular spending bill that narrowly passed the House was skewered by many Republicans for not containing language blocking President Barack Obama's executive action on immigration. "In my view, he should not be the speaker," Hannity said of Boehner. "He should be replaced." "We've got our own Gruber," he added. "It's John Boehner. Boehner is Gruber. He's full of it."
http://www.theblaze.com/stories/2014/12/12/hannity-unloads-on-cowardly-john-boehner-after-house-passes-1-1-trillion-spending-bill-weve-got-our-own-gruber/
EXCLUSIVE–PALIN ON OBAMA/BOEHNER CROMNIBUS BILL: 'IT STINKS TO HIGH HEAVEN'
"What do you think of Speaker Boehner having President Obama 'whip votes' from the White House in order to pass this bill? It stinks to high heaven. Did arrogant politicians not get the memo that Obama's agenda was decisively defeated in last month's historic midterm landslide? Good Lord, America said loud and clear not just "no" but "hell no" to Obama's failed policies. Americans who pay attention said absolutely no to Obama's amnesty for illegal aliens.
We also said no to the mother-of-all unfunded mandates, Obamacare, and voters believed promises that they would ratchet down the $18 trillion debt. Well, our bad for apathetically trusting politicians. No, on second thought, it's not "our bad." Some of us warned and worked hard to elect candidates who would buck the status quo. Many conscientious Americans did all they could to open the eyes of low-information voters. It was tough going up against Obama's lapdogs in the media and the power liberals have to play their politics of personal destruction against commonsense conservatives.  But really how out-of-touch do these politicians have to be to misunderstand our recent mandate to stop Barack Obama's fundamental transformation of the greatest nation on earth?"
http://www.breitbart.com/Big-Government/2014/12/12/Exclusive-Palin-on-Obama-Boehner-Cromnibus-Bill-It-Stinks-to-High-Heaven
Gohmert: After Omnibus, Boehner 'Oughta Be Able to Pick Up Dem Votes' for Speaker
http://www.nationalreview.com/corner/394562/gohmert-after-omnibus-boehner-oughta-be-able-pick-dem-votes-speaker-brendan-bordelon
11 Other Things You Can Use a Cromnibus For (funny)
http://www.nationalreview.com/article/394567/11-other-things-you-can-use-cromnibus-benny-johnson
Hey, Republicans: Don't Hand Emperor Obama Your Purse!
http://www.nationalreview.com/corner/394603/hey-republicans-dont-hand-emperor-obama-your-purse-deroy-murdock
UNDER BOEHNER DEBT INCREASED $3,815,285,317,834.71
"In the 3.8 years since John Boehner (R-OH) has been Speaker of the House, U.S. debt has skyrocketed $3,815,285,317,834.71, reports CNS News. "The $3.8 trillion in new debt that the federal government has accumulated under the spending deals approved by a Republican-controlled House of Representatives over the past 3.8 years equals $2,772,736,422.84 in new debt per day," writes Terence Jeffrey. The staggering spending casts a glaring light on what conservatives deem out-of-control spending by a Republican House that claims it stands for fiscal responsibility even as Speaker Boehner worked with President Barack Obama to pass the 1,774-page $1.1 trillion cromnibus bill Thursday.  "It stinks to high heaven," Gov. Sarah Palin told Breitbart News Executive Chairman Stephen K. Bannon. "RINO [Republican In Name Only] season opens soon and don't hold back."  Other notable conservatives, like nationally syndicated radio host Laura Ingraham, blasted Boehner and the other Republicans who went along with the pork-bloated spending bonanza.  "We will not forget the betrayal," said Ingraham.  Earlier this month, U.S. debt surpassed $18,000,000,000,000.00."
http://www.breitbart.com/Big-Government/2014/12/12/Under-Boehner-Debt-Increased-3-815-285-317-834-71
Figures on government spending and debt
http://townhall.com/news/politics-elections/2014/12/12/figures-on-government-spending-and-debt-n1931238
MISC.:
Tom Coburn Just Tried One Last Time to Fix the Broken Senate, and Here's What Happened (NDAA)
"So for the last time, Coburn tied to suspend the rules to allow for more amendments, and said if successful, he wouldn't try to add any amendments, and instead just wanted to change the precedent of the Senate. As expected — and in accordance with current Senate rules — he was told his motion was "dilatory."… Just before Coburn's request to change Senate rules, Coburn called up another motion to return the National Defense Authorization Act back to committee in order to remove language designating thousands of acres around the country as wilderness areas. Coburn and Sen. Ted Cruz (R-Texas) criticized the inclusion of that language as an attempt at a significant land grab, and said it has no place on the NDAA. But Coburn's motion was rejected in a 18-82 vote in the Senate. The Senate passed the NDAA Friday afternoon in a 89-11 vote. The huge authorization bill would allow a total of $557.1 billion to be spent by the Defense Department in fiscal year 2015, which matches the Obama administration's request. Nearly $500 billion of that total would go toward base Defense Department operations, and another $63.7 billion would be for overseas war activities. Coburn delivered his farewell speech to the Senate on Thursday, warned that senators need to do a better job protecting the Constitution."
http://www.theblaze.com/stories/2014/12/12/tom-coburn-just-tried-one-last-time-to-fix-the-broken-senate-and-heres-what-happened/
Senate OKs defense policy bill
"Congress on Friday sent President Barack Obama a massive defense policy bill that endorses his stepped-up military campaign of air strikes and training of Iraqis and moderate Syrian rebels in the war against Islamic State militants. The Senate overwhelmingly approved the bill that authorizes funds for basic military operations, including construction of new ships, aircraft, and weapons as well as a 1 percent pay raise for the troops. The vote was 89-11. A coalition of defense hawks and Western state Republicans overcame objections by Sen. Tom Coburn, R-Okla., and several other GOP senators, who were furious that unrelated provisions to designate 250,000 acres of new, federally protected wilderness were added to the popular legislation dedicated to military operations."
http://townhall.com/news/politics-elections/2014/12/12/senate-poised-to-ok-defense-policy-bill-n1931130
Michele Bachmann Uses Final Forum With Obama To Urge Him To Bomb Iran
"Outgoing Minnesota Rep. Michele Bachmann has made a name for herself as an outspoken conservative willing to speak her mind even when doing so means she will likely attract serious criticism from her ideological opponents. As her time in the U.S. House draws to a close, she proved her commitment to candor with the subject of her final one-on-one chat with Barack Obama. Bachmann told the Washington Free Beacon that, during this week's White House Christmas party, she recognized she would likely never have such a forum as a member of Congress again. The retiring Republican explained she wanted to make her last comments to the sitting president "substantive" and, to the chagrin of her family, chose to address her continued concern regarding Iran's potential procurement of nuclear weaponry. She noted that her family warned her that she could embarrass herself by bringing up such a subject; however, she waited until she had a moment alone with Obama and urged him to take action. "I turned to the president and I said something to the effect of, 'Mr. President, you need to bomb the Iranian nuclear facilities; because if you don't, Iran will have a nuclear weapon on your watch and the course of world history will change.'" Obama responded, she recalled, with a "condescending smile" and an admonition that "it's just not that easy." Bachmann asserted that, easy or not, a decisive attack on the growing threat Iran poses to the U.S. and the world is imperative to prevent widespread destruction. "I said to him, 'No, Mr. President, you're the president, it will happen on your watch and you'll have to answer to the world for this.'" On that note, she said, the conversation ended."
http://www.westernjournalism.com/michele-bachmann-uses-final-forum-obama-urge-bomb-iran/#9ZxFrMdraStyoYic.97
Michele Bachmann Reveals How She Felt Obama Treated Her at the White House Christmas Party
http://www.theblaze.com/stories/2014/12/13/michele-bachmann-reveals-how-she-felt-obama-treated-her-at-the-white-house-christmas-party/
EPA head defends ambitious climate strategy against Republican attacks
http://www.cbsnews.com/videos/epa-head-defends-ambitious-climate-strategy-against-republican-attacks/
Obama: "I Spend Most Of My Time Watching ESPN In The Morning"
"The president appeared on ESPN's The Herd with Colin Cowherd Friday morning to promote the government's healthcare exchanges and the enrollment period for Obamacare. PRESIDENT BARACK OBAMA: I spend most of my time watching ESPN in the morning, I get so much politics, I don't want to be inundated with a bunch of chatter about politics during the day."
http://www.realclearpolitics.com/video/2014/12/12/obama_i_spend_most_of_my_time_watching_espn_in_the_morning.html
School cafeterias losing money on Michelle Obama's meals, jeopardizing programs
"More than half of the nation's school cafeteria workers expect to lose money selling low-salt, low-fat meals pushed by first lady Michelle Obama, a "serious" problem that threatens the programs, according to a survey of food providers. The School Nutrition Association, which is planning to demand changes to the meal requirements to make the food more attractive to students, found that 50.35 percent of cafeteria officials surveyed expect that serving the food will "exceed revenue" next year. "Of the 92 percent of respondents reporting that rising costs pose a 'serious' or 'moderate' challenge to their programs, 70 percent indicated 'serious,'" said the survey from the group that represents 35,000 school nutrition professionals. Second on the list of concerns in the new survey was food waste, mostly the veggies and fruit now demanded by the federal government under the Healthy, Hunger-Free Kids Act promoted by the first lady. As a result, the group plans to ask the administration to let schools ease up on the low-salt and fruit and vegetable demands. In fact, they plan to seek a recess from being required to put fruit and veggies on meal trays, according to a draft proposal. The group cited a USDA survey that said since the department started requiring healthy menu adjustments, more than one million fewer students have stopped buying the meals. The new requirements, said the group, add about $1.2 billion in new food and labor costs annually."
http://www.washingtonexaminer.com/school-cafeterias-losing-money-on-michelle-obamas-meals-jeopardizing-programs/article/2557305?custom_click=rss
Colorado school bribes kids to eat Michelle O lunches
http://eagnews.org/colorado-school-bribes-kids-to-eat-michelle-o-lunches/
NEWSWEEK: 'PUBLIC SUPPORT FOR GUN CONTROL AT A RECORD LOW'
http://www.breitbart.com/Big-Government/2014/12/12/Newsweek-Public-Support-For-Gun-Control-At-A-Record-Low
300 Former Obama Staffers Urge Elizabeth Warren to Run for President
"A group of more than 300 hundred former Obama staffers have written an open letter urging Elizabeth Warren to run for president of the United States. 'We helped elect Barack Obama — now we're calling on Elizabeth Warren to run in 2016," the letter is titled.: We believed in an unlikely candidate who no one thought had a chance. We worked for him — and against all odds, we won in Iowa. We organized like no campaign had organized before — and won the Democratic primary. We built a movement — and the country elected the first-ever African American president. We know that the improbable is far from impossible. Now, former staffers from President Obama's campaigns, along with former staffers from OFA, are joining with the thousands of Americans who are calling on Elizabeth Warren to run for president in 2016. Rising income inequality is the challenge of our times, and we want someone who will stand up for working families and take on the Wall Street banks and special interests that took down our economy. We urge Elizabeth Warren to run for president in 2016.'"
http://www.weeklystandard.com/blogs/300-former-obama-staffers-urge-elizabeth-warren-run-president_821232.html
MORE THAN 300 FORMER OBAMA STAFFERS CALL ON ELIZABETH WARREN TO RUN IN 2016
http://www.breitbart.com/Big-Government/2014/12/12/More-than-300-Former-Obama-Staffers-Call-on-Elizabeth-Warren-to-Run-in-2016
Report: Jeb Bush Asks McCain For Advice On Not Pandering To Conservatives
"Jeb Bush has quietly consulted former Republican presidential nominee John McCain about how to run for president without pandering to conservatives in a GOP primary, according to a new report. The New York Times, in a story published Friday, examines the former Florida governor's thinking on a possible campaign. The story notes that Bush seems to be leaning towards running, but has no desire to change some of his political positions to win over the party's base. When former Gov. Jeb Bush of Florida quietly visited Senator John McCain in his Capitol Hill office this fall, discussion turned to a subject of increasing interest to Mr. Bush: how to run for president without pandering to the party's conservative base. "I just said to him, 'I think if you look back, despite the far right's complaints, it is the centrist that wins the nomination,'" Mr. McCain, an Arizona Republican, said he told Mr. Bush."
http://dailycaller.com/2014/12/12/report-jeb-bush-asks-mccain-for-advice-on-not-pandering-to-conservatives/
House Dem: These ignorant Ben Carson supporters certainly do remind me of a lynch mob
http://hotair.com/archives/2014/12/12/house-dem-these-ignorant-ben-carson-supporters-certainly-do-remind-me-of-a-lynch-mob/
Wife of GOP Sen. Cochran of Mississippi dies
http://townhall.com/news/politics-elections/2014/12/12/wife-of-gop-sen-cochran-of-mississippi-dies-n1931053
DHS: 100 Million Americans Could Lose Power in Major Sun Storm
Document says FEMA unsure of damage to grid from magnetic storm
http://freebeacon.com/national-security/dhs-100-million-americans-could-lose-power-in-major-sun-storm/