Neal B. Freeman: An Introduction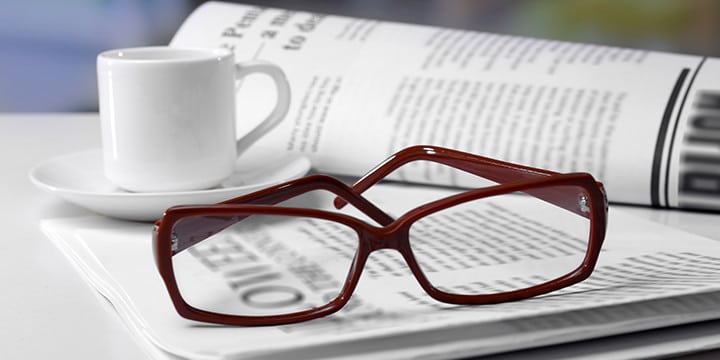 He may well be the most influential conservative you don't know.
History records that on the day he was born – the day after Independence Day, 1940 – a flotilla of British warships left England, dodging Nazi submarines in the north Atlantic, carrying almost $2 billion in gold bullion destined for safekeeping in the Bank of Canada. We can find no evidence that news of his birth had anything to do with Churchill's decision to send gold abroad, but, well, a good scheme wouldn't leave obvious clues like that, would it?
Graduated from a Yale class that included two Nobel Laureates, a Pulitzer Prize winner, the architect of Ronald Reagan's economic policies, and a future Vice President who flunked out – twice! – Neal B. Freeman knew from an early age that he was going to have to keep up to keep up. But Nobel and Pulitzer Prizes are virtually a dime a dozen compared to Freeman's accomplishments: He was present at the creation of the modern day Conservative Movement. Humble to his core, today he merely acknowledges that it was his "good fortune to be the guy standing next to Bill Buckley when he became Bill Buckley." For 38 years, he stood next to Buckley, and sat next to Buckley, first as Buckley's aide, then as his editor (!), and then on the Board of Directors of National Review, until the day the editorial board of the magazine made such a colossal mistake on an issue of such magnitude that fealty to higher principles required his resignation.
At the tender age of 25, he managed Buckley's campaign for Mayor of New York City (you remember, the one where Buckley quipped that if he won, his first task would be to demand a recount). He was the executive producer of "Firing Line," the longest-running television show in history with the same host.
He was appointed by one President of the United States as a director of the Corporation for Public Broadcasting (which, presumably, he tried and failed to privatize), and by another President of the United States as a director of Intelsat, the global satellite consortium that carried most of the globe's voice, video and data traffic (which he tried and succeeded at privatizing).
One of his companies won the contract to produce the in-house video for Ronald Reagan's White House, giving him a backstage pass to the most important presidency of the second half of the Twentieth Century.
And when his research revealed that Hollywood had, by the 1990s, produced something on the order of 800 films and documentaries about the Nazis and the Holocaust, but not a single one about the horrors of Stalin's forced labor camps, he determined to change that – and his documentary, "Stolen Years," set the standard.
Two decades ago, he realized that the largest intergenerational transfer of wealth in history would soon be upon us, as $20-$30 trillion moved from entrepreneurial parents to their progeny. Scanning the landscape of philanthropy, he counted precisely eight and a half ("The half," he explained, "is because there's one that started out on the right, but is moving left") explicitly conservative, market-oriented, individual liberty-loving grant-making foundations out of the 50,000 or so that exist in the U.S., and realized that if he didn't do something about it, all those tens of trillions of dollars were going to end up in the hands of the left. So, with colleagues including a former U.S. Treasury Secretary and a former Governor, he established the Foundation Management Institute, a vehicle to allow him and his colleagues to counsel (read: warn) entrepreneurs of means who establish personal foundations.
He has run newspaper syndicates and produced groundbreaking television series and movies; served on the boards of a National Hockey League team, a National Basketball Association franchise, several private corporations, the Board of Visitors of Georgetown University's Institute of Political Journalism, and as Vice Chairman of the Ethics and Public Policy Center; he even served on the Board of the President's Commission on White House Fellows – not once, not twice, but three times, for three different presidents.
And … he has an uncanny skill at spotting talent. When Marco Rubio was still polling below the margin of error against Charlie Crist, he insisted Rubio would emerge victorious, and made the proper introductions. More recently, he was one of the first to spot the potential of a then-unknown college professor who deigned to contest the renomination of the second most powerful man in the House of Representatives; the result was Dave Brat's stunning primary upset over Eric Cantor.
He is a man of letters, a man of the media, a successful entrepreneur several times over, a devoted husband and loving father. He is, and has been for half a century, a leader of the permanent insurgency, what some of us know as the Resistance.
And now, in what most would assume would be the twilight of his career – but which he, in typical fashion, sees instead as another dawn – he has, fittingly, girded his loins for one final battle, and joined Tea Party Patriots.