Media Laments Big Business' Diminishing Power in GOP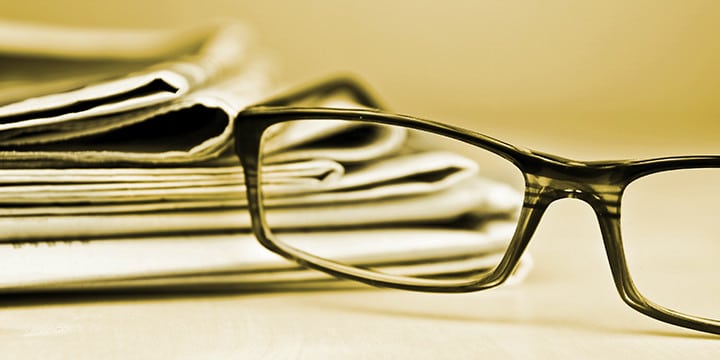 The image of big corporations controlling the Republican Party is par for the mainstream media course. It dominated headlines during the 2012 elections, when former Wall Street businessman Mitt Romney topping the GOP ticket.
Now, however, media folks are starting to criticize the lack of influence by Big Business in the Republican Party, noting the rise of citizen influence is eroding corporate sway. From Noah Rothman of Mediaite:
"Does all this talk coming out of the house maybe it wouldn't be so bad to default, does that push moderates to link arms and pass that bill?" pressed MSNBC host Alex Wagner on Tuesday in a question to NBC News Chief White House Correspondent Chuck Todd. "One would think outside pressure from Wall Street and donors hearing the rhetoric that they are would maybe push the moderates to action."
"This has been the assumption for three years and hasn't really worked," Todd replied. "The Chamber of Commerce and business community doesn't have the influence inside the Republican Party that it used to."
Rothman links to an article by Washington Post blogger Ezra Klein, who also criticized this lack of Big Business influence. Klein started off by attacking the lack of earmarks in Congress, citing a lobbyist who bemoaned the lack of bribery available to use:
"You can't sit down with members and say, 'We need your vote, tell me what I can do to make this an easier vote for you, are there things that are unrelated to this that are helpful in your district?' " said one business trade group lobbyist who asked to remain anonymous. "That's a killer, in my opinion. All the criticisms of Tom Delay and the old style, that worked."
Klein continues, noting the Business Roundtable and the Chamber of Commerce are less influential than they used to be:
Here's an amazing fact: The Chamber of Commerce, which spent hundreds of millions of dollars supporting the Republican Party in the last two elections, completely supports the Democratic Party's position right now. They're for a "clean CR" to reopen the government. They want the debt limit raised. They're even considering spending money to protect business-friendly Republicans from tea party challengers.
But they're not being listened to. Neither is the Business Roundtable.
In other words, Klein and Wagner want Big Business to help bring upstart Tea Party-allied Members of Congress to heel. However, while the goals of the Republican Party often aligned with the Chamber of Commerce in the past, the principles of fiscal conservatives have long diverged from the organization. Consider the Chamber gave then-Congressman Ron Paul (R-TX) its worst business rating for any Republicans in 2009, and then-Senator Jim Demint (R-SC) was ranked less "pro-business" than Senators Obama, Clinton, and Biden in 2008.
Principles of the Tea Party Patriots align well with the Chamber's official mission, which states it exists "to advance human progress through an economic, political and social system based on individual freedom, incentive, initiative, opportunity, and responsibility." However, given the Chamber has supported the Bush and Obama stimuli, TARP, and other pro-business (as opposed to pro-free market) policies, it is clear the goals of Big Business are distinctly separate from those of the Tea Party, and from policies that are best for America.
Is the Republican Party less beholden to Big Business because of the Tea Party? Klein, Wagner, and other mainstream media commentators think so, to their chagrin.