Mark the day and time – what's good for the establishment is good for…the country?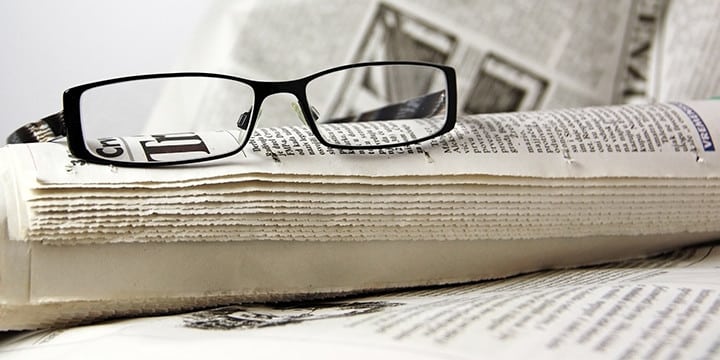 Earlier this week, Politico reported on the "vote-a-rama" planned in the Senate. According to Politico, it's a normal part of the budget process – which means it hasn't been done in several years:
Instead, the Senate will be conducting a rare and chaotic "vote-a-rama," in which senators of either party can offer an unlimited amount of amendments to the budget resolution. Such a freewheeling process is peculiar to the budget resolution, which the Senate hasn't considered for four years since one was last introduced in 2009. A third of the senators haven't even been in the chamber long enough to experience a vote-a-rama, so this will be their first time participating in one.
It remains unclear when exactly the Senate will hold the marathon voting session. The timing is driven by remaining uncertainty about how long it will take to finish voting on the continuing resolution intended to avert a government shutdown after March 27.
But Senate Majority Leader Harry Reid (D-Nev.) insists the vote will take place before the Easter recess starting Friday, threatening to keep lawmakers in Washington on Saturday if necessary.
Normally, this kind of voting process is entirely useless – in fact, worse than useless, since it actually costs staff time (which costs money) to write amendments. Similar to the amendment process preceding the lame-duck session last year that Tea Party Patriots hammered, it's largely done to give Members of Congress plenty of material for press releases, op-eds, and town halls during the two-week Easter recess (officially known as a "district work period") to tout bills they support and criticize those who supported bills they oppose. This is almost certainly why Senator Reid wants the bill wrapped up before the recess.
However, this particular "vote-a-rama" may have two qualities that make it somewhat justifiable:
First, some bills will only need 50 votes, and thus Democrats may be able to add amendments to the spending resolution that did not exist before:
Budget Committee Chairwoman Patty Murray (D-Wash.) is responsible for shepherding much of the hectic voting process on the floor.
"I've been through this before," Murray said. "There will be a number of amendments and we're looking forward to having a strong budget at the end of the day."
Murray didn't rule out the success of some amendments, which will have a 50-vote threshold.
"We'll wait and see what's offered and go from there," Murray said.
Considering that the Senate budget raises taxes, however, and never comes close to balancing, it is likely that any added amendments will not be supported by Tea Party activists. But from a transparency perspective, amendments are being added in front of the cameras, not behind closed doors.
The drawback is the speed at which amendments will be submitted:
Sen. Barbara Boxer (D-Calif.) plans to file a number of amendments regarding the environment, adding that she expects to see Republican opposition measures.
"It's one vote after another with 30 seconds of debate for each person making it, usually," Boxer, who has been through several vote-a-ramas, said. "It goes on and on until people just faint from exhaustion."
There are no special tricks to fuel up on energy ahead of time, she said.
"I know that it will be over and step up to the plate," she said. "The adrenaline keeps you going."
This high rate of offered amendments means amendments often won't be read, but this is only the Senate's budget resolution. It has no force of law, and its components will have to compromise once the House passes its resolution. All amendments that make it into the bill will have time for reading and analysis by outside eyes after passage.
Probably the only definitively good part of the "vote-a-rama" is the political pressure on Senators to vote for amendments that aren't totallyfiscally irresponsible:
Trying to keep their budget intact, Senate Democrats will have to bite the bullet and vote them all down, a process sure to cause headaches for a number of members looking at close reelection campaigns in 2014.
Senate Republicans are going to make this a key part of the amendment process – all in order to make sure Senate Democrats either vote in ways that are harmful to their re-election chances, or get Democratic support for a better bill:
During the vote-a-rama, Sen. Jeff Sessions (R-Ala.) plans to introduce a substitute amendment that would replace the Democrats' budget with something similar to the one filed by Rep. Paul Ryan (R-Wis.) in the House. Ryan's budget balances the federal books over 10 years but has been slammed as draconian by Democrats. Ryan met with Senate Republicans on Tuesday during their weekly policy lunch to explain his plan.
In the end, the "vote-a-rama" is almost entirely and exclusively a weapon for better PR for Senators. Fortunately, this is one time where that self-centered focus on public relations may be a good thing.