Life-Saving Medication Now Unaffordable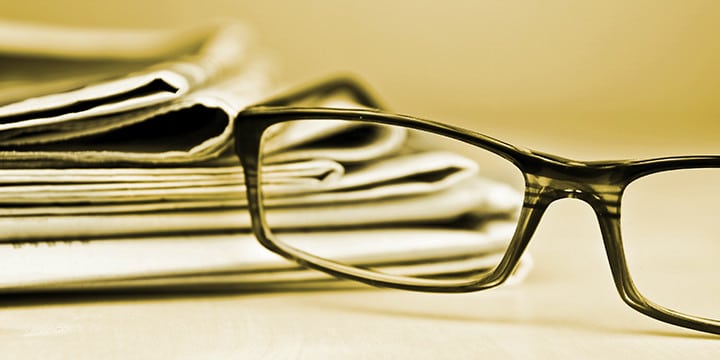 "It's a miracle drug." That's how Florida-resident Brenda describes Gleevec, a breakthrough cancer treatment, which has given her a second chance in life. Suffering from chronic myelogenous leukemia (CML), a type of bone marrow-blood cancer, she doesn't know what she would have done without it, especially since other treatments had been were unsuccessful.
"I was on PEG-Intron, and I became allergic to it after two years and went out of remission. [Without Gleevec] what would I have taken then? I wouldn't have," said Brenda. "I would be dead."
The innovation that fuels our medical community is unparalleled when compared to other nations. The Wall Street Journal reported, "From 2001-2010, U.S.-based companies produced nearly 60% of the world's new medicines." Our world-renowned cancer centers and teaching-research hospitals have bolstered survival rates worldwide for those who are critically ill.
So why is the new healthcare law making it more difficult for people, particularly those with blood cancers, to access this type of care?
"Leukemia or lymphoma patients could face tough limits on the kind of care they can get through the public exchanges.
Bruce Pyenson, a consulting actuary at Milliman, and Jane Suh, an actuarial assistant at the firm, look at how individual private "qualified health plans" in California, Florida, New York and Texas cover blood cancers…
"Many QHPs include only a limited number of National Cancer Institute-designated cancer centers or transplant centers in their networks," the analysts write.
In some cases, narrow networks could keep patients with blood cancer from getting the kind of care their doctors normally would recommend, the analysts say.
The analysts also found wide variation in QHP "formularies," or lists of covered drugs, for people with blood cancer."
While Brenda is not on the public exchange, she is facing Obamacare-induced challenges with her medication.
"Before Obamacare, my drug plan charged $45 for a 90 day supply [of Gleevec]. This was an extremely good price – some say it costs $1,800. After Obamacare, the price was raised to $300 for the same supply, and when I reached the age 65, Medicare time, the price rose to $350," she explained.
The enormous increase is unsettling for Brenda. She noted, "This medicine is the accepted treatment, developed for this disease, and it keeps me in remission. How long can I afford to live when it costs so much?"
The promise of quality, affordable healthcare is becoming more and more of a farce as Americans like Brenda step forward and share their stories. Brenda – a beneficiary to our nation's best medical research – is concerned about future medical discoveries.
"Gleevec is a miracle drug. They worked years to develop that specific drug," stated Brenda. "I worry about further medical breakthroughs that they are not going to exist because of Obamacare. We're not going to have the money or the best minds [to create them]."
The "Brain-drain" trend is already occurring with medical device companies that are cutting back due to the burdensome 2.3% excise tax imposed by Obamacare.
"Melinyshyn, whose company makes specialized catheters, said he thinks that at current staffing levels, his 46-person company can handle the tax — however, he's expecting to cut back sharply on product development, which hurts in the long run.
"A lot of patients, I think, are not going to benefit from new technologies," he said. "We've literally put all of our new product development on hold … so we can afford to pay the stupid tax."
Brenda, whose life-saving medication is now unaffordable, noted, "I don't need a 'death panel,' I'll just give up buying the pills."