Legislative Update for 04/27/15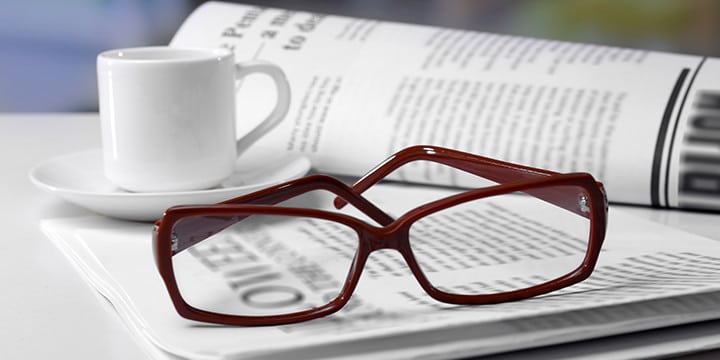 Listen to the Podcast here:


CALENDAR:
The House will return Tuesday, with no votes scheduled before 6:30 PM. It's a short week – there are no votes scheduled after 3 PM on Thursday.
The Senate will return tomorrow, with no votes scheduled before 5:30 PM. We anticipate they'll be in all week.
LAST WEEK ON THE HOUSE FLOOR:
The House took up and passed the two Cybersecurity bills we discussed last week – H.R. 1560 and H.R. 1731 – and also took up and passed H.R. 1195, the Bureau of Consumer Financial Protection Advisory Boards Act.
THIS WEEK ON THE HOUSE FLOOR:
The House will begin its work Tuesday with votes on seven noncontroversial bills under Suspension of the Rules:
1) H.R. 1075 – To designate the United States Customs and Border Protection Port of Entry located at First Street and Pan American Avenue in Douglas, Arizona, as the "Raul Hector Castro Port of Entry" (Sponsored by Rep. Raul Grijalva/ Ways and Means Committee)
2) H.R. 651 – To designate the facility of the United States Postal Service located at 820 Elmwood Avenue in Providence, Rhode Island, as the "Sister Ann Keefe Post Office"(Sponsored by Rep. David Cicilline / Oversight and Government Reform Committee)
3) H.R. 1690 – To designate the United States courthouse located at 700 Grant Street in Pittsburgh, Pennsylvania, as the "Joseph F. Weis Jr. United States Courthouse"(Sponsored by Rep. Mike Doyle / Transportation and Infrastructure Committee)
4) H.R. 172 – To designate the United States courthouse located at 501 East Court Street in Jackson, Mississippi, as the "R. Jess Brown United States Courthouse" (Sponsored by Rep. Bennie Thompson/ Transportation and Infrastructure Committee)
5) H.R. 373 – Good Samaritan Search and Recovery Act, as amended (Sponsored by Rep. Joe Heck/ Natural Resources Committee)
6) H.R. 984 – To amend the National Trails System Act to direct the Secretary of the Interior to conduct a study on the feasibility of designating the Chief Standing Bear National Historic Trail, and for other purposes (Sponsored by Rep. Jeff Fortenberry / Natural Resources Committee)
7) H.R. 1324 – Arapaho National Forest Boundary Adjustment Act of 2015 (Sponsored by Rep. Jared Polis / Natural Resources Committee)
On Wednesday, the House will convene at approximately 10:45 AM for a Joint Meeting of Congress to receive the Prime Minister of Japan.
After that, on Wednesday and Thursday, the House will begin considering appropriations bills. The first two up will be H.R. 2029, the Military Construction and Veterans Affairs and Related Agencies Appropriations Act, and H.R. 2028, the Energy and Water Development and Related Agencies Appropriations Act. Of the 12 appropriations bills that are supposed to be passed every year to fund the Federal Government, these two have historically been the easiest two to pass.
Also a possibility for House floor action this week: Consideration of the Conference Report to S. Con. Res. 11, the FY 2016 Budget Act, if the conferees can come to final agreement.
LAST WEEK ON THE SENATE FLOOR:
The Senate began the week by taking up a non-controversial judicial nominee – so non-controversial that he was confirmed by a vote of 91-0.
After several weeks at an impasse, the Senate finally reached an agreement on how to handle the disputed abortion funding provision in S. 178, the human trafficking bill. Once the agreement was in place, the Democrats dropped their filibuster and the Senate took up the bill. After debates and votes on a number of amendments, the Senate on Wednesday passed the bill by a vote of 99-0.
And once the Senate got done with the human trafficking bill, it moved to the nomination of Loretta Lynch to be Attorney General. On Thursday, cloture was invoked by a vote of 66-34, with 20 Republicans joining all the Democrats voting to shut down the debate and move to consideration of the nomination itself. On the confirmation itself, the vote was 56-43 in favor, with one Senator – Ted Cruz – not voting. Ten Republicans voted with the Democrats to confirm as Attorney General a woman who announced during her confirmation hearings that she saw no constitutional problem with President Obama's executive amnesty.
Just for the record, those ten Republicans were:
Kelly Ayotte
Thad Cochran
Susan Collins
Jeff Flake
Lindsey Graham
Orrin Hatch
Ron Johnson
Mark Kirk
Mitch McConnell
Rob Portman
Four of them – Ayotte, Johnson, Kirk, and Portman – are up for reelection next year in Blue states, so their votes are at least understandable, though not acceptable. But the other six are NOT in cycle, so they cannot hide behind that excuse.
Following the Lynch confirmation vote, the Senate took up H.R. 1191, the Iran Nuclear Agreement Review Act.
THIS WEEK ON THE SENATE FLOOR:
The Senate will return to work at 3 PM tomorrow, with the first vote scheduled for 5:30 PM – it's a confirmation vote for a non-controversial executive branch nominee from Massachusetts.
The Senate ended last week debating H.R. 1191, the Iran Nuclear Agreement Review Act, and will continue this week. First votes on amendments are expected on Tuesday.
IF the Senate completes its business on that legislation, I wouldn't be surprised to see the Trade Promotion Authority bill come to the floor for debate. It passed out of the Senate Finance Committee on a strong bipartisan vote of 20-6 on Wednesday night, and the last statement Sen. McConnell made last week touted that bill. Or the Senate could take up the Budget Conference Report, if the deal is done in time for action this week.
CLINTON EMAIL/CLINTON CASH:
Well, it was a terrible, horrible, no good, very bad week for Hillary Clinton. And it wasn't much better for her husband.
Peter Schweizer's new book, Clinton Cash: The Untold Story of How and Why Foreign Governments and Businesses Helped Make Bill and Hillary Rich, is making waves before it's even been released, generating stories in the New York Times and a one-hour FOX News special that will be replayed tonight at 10 PM EDT if you didn't have a chance to see it Friday night.
The book is the product of ten years of research into the Clinton Foundation and its modus operandi, and it paints a very, very ugly picture. Essentially, it argues that if you were a foreign businessman who wanted something out of the U.S. State Department while Hillary Clinton was Secretary of State, all you had to do was hire Bill Clinton to give a speech for a huge amount of money, and make an even larger contribution to the Clinton Foundation, and you were set.
The New York Times' decision to publish a long account of just one of the deals examined in the book makes this a serious problem for Mrs. Clinton, and for the Obama Administration. When Big Foot journalists like Ron Fournier of National Journal – who covered Bill Clinton for the AP for two decades – and Mark Halperin and John Heilemann of Bloomberg Politics say the book raises serious questions, it cannot be dismissed as right-wing agitprop, no matter how hard Josh Earnest might try.
On Capitol Hill, Special Benghazi Committee Chairman Trey Gowdy announced that he had invited former Secretary Clinton to appear not once but twice before his committee. The first appearance, to take place the week of May 18, would focus on "the completeness of her public record" – meaning he's going to ask about 30,000 deleted emails – and the second, to take place no later than June 18, would focus on what he called "the substance of the Benghazi terrorist attacks."
EXECUTIVE AMNESTY/IMMIGRATION:
Meet Emmanuel Jesus Rangel-Hernandez, the Obama Administration's answer to Willie Horton. For those of you too young to remember, Willie Horton was a man who had been convicted of the murder of a 17-year-old boy named Joey Fournier in Massachusetts in 1974. Horton had been sentenced to serve life in prison without the possibility of parole, but was released from prison on a weekend furlough program while Michael Dukakis was Governor in the mid-1980s. Horton didn't come back, and instead made his way to Maryland, where he brutally raped a woman and attempted to murder her fiancé. Maryland Judge Vincent Femia refused to extradite Horton back to Massachusetts, saying he couldn't count on Massachusetts keeping him behind bars, and instead sentenced him to serve two life sentences plus 85 years in Maryland, noting that in Maryland, Horton would only leave prison "in a pine box."
Rangel-Hernandez, a recipient of deferred deportation, is currently charged with the murder of four people in North Carolina, including a contestant on the reality show "America's Next Top Model." Like Horton before him, he shouldn't have been free to commit the crimes with which he is charged. In a letter sent a week ago Friday to Senate Judiciary Committee Chairman Chuck Grassley, U.S. Citizenship and Immigration Services Director Leon Rodriguez explained that Rangel-Hernandez's request for deferred deportation status under President Obama's DACA program "should not have been approved." I'm sure that will be comforting to the families and friends of those who lost their lives.
A Congressional Research Service report released Tuesday shows that immigration to the U.S. has surged by more than 300 percent since the 1970s, growing the number of foreign-born residents from about 10 million in 1970 to more than 41 million in 2013. During that time frame, average income of the bottom 90 percent of Americans went flat and then began dropping in 2000 – so much so that it fell from about $34,000 per year to less than $31,000 per year in inflation-adjusted 2013 dollars.
Meanwhile, the White House Task Force on New Americans held a briefing a week ago to push its new "Strategic Action Plan on Immigrant & Refugee Integration." Chaired by WH Domestic Policy Advisor Cecilia Munoz, former VP of La Raza, the Task Force plan includes a $10 million media plan coming out of DHS to push Green Card holders in 10 states to apply for citizenship in time to vote in the 2016 elections. To put that in context, there are almost 14 million Legal Permanent Residents in the country – and in the 20 states with the most, there are 14 Senate races in 2016.
On the good news front, a group of former employees of Southern California Edison who had been required to train their foreign replacements before being given the axe themselves have filed suit against the Department of Homeland Security over a new rule that will allow more foreign workers into the U.S. to compete for jobs. The new rule, promulgated by DHS, will allow the spouses of guest workers to obtain work permits in addition to visas. The complaint charges that DHS does not have the authority to make the rule, and that the rule violates federal law. We'll keep our eye on this one.
IRAN:
The Senate began consideration of the Iran Nuclear Agreement Review Act last Thursday, and will continue this week. Democrats are hopeful there won't be too many amendments – Senate Foreign Relations Committee Ranking Member Ben Cardin pointed out that they'd already dealt with a lot of amendments in committee, and he was hopeful that would ease passage on the floor. But at least some Republicans aren't convinced the bill is as strong as it could be, and needs to be.
Missouri Republican Roy Blunt, for instance, suggested he thought Iran's sponsorship of international terrorism and whether it should be tied to any deal would be a good issue to discuss during floor consideration. And Mark Kirk and Marco Rubio have begun pushing to obtain the release of a Washington Post reporter being held in Iran before any U.S.-Iran deal is concluded.
Other potential amendments could include a provision making clear that U.S. sanctions against Iran would only be phased out over time, as and when Iran lives up to its end of the deal; a provision that makes clear the deal includes anytime, anywhere inspections; and/or a provision that makes clear that enriched uranium is to be shipped out of Iran.
NSA SURVEILLANCE:
Section 215 of the Patriot Act – which the National Security Agency cites as its justification to engage in its bulk collection of U.S. phone records – expires on June 1 of this year. If Congress takes no action before then, the Obama Administration has announced it would not continue the metadata collection program, for what that's worth.
Enter Mitch McConnell, who believes the metadata collection program is necessary for U.S. security. Sen. McConnell dropped a bill Tuesday evening to reauthorize that odious provision until December 31, 2020, and he began the Rule 14 process for the bill, so it doesn't have to go through committee, and he can bring it straight to the floor of the Senate for consideration.
Sen. Patrick Leahy of Vermont, the Ranking Member of the Senate Judiciary Committee and a vocal opponent of the NSA's bulk collection regime, cried foul. So did lovers of liberty everywhere.
OBAMACARE:
In a major example of our argument that the real political difference in America isn't between Republicans and Democrats, or even between conservatives and liberals, but is instead between the Inside the Beltway Ruling Elite and the rest of us who pay for them, five Republican Senators on the Senate Small Business and Entrepreneurship Committee crossed party lines to vote with all nine Democrats on the panel to kill committee Chairman David Vitter's request for a subpoena to find out who perjured himself or herself when he or she signed documents declaring that Congress was a small business that employed fewer than 50 people. Those false documents were necessary for Members of Congress and staff to be able to get their health insurance – complete with an illegal employer subsidy – from the District of Columbia small business exchange.
The leader of the GOP quislings was Rand Paul, who was reported to be quietly lobbying fellow Republican committee members early in the week to vote down the subpoena request, on the grounds that it would be "embarrassing" to the Leadership, which just wishes the issue would go away and views Vitter as a troublemaker.
Meanwhile, I am shocked, shocked! to report that across the country, in California, Democratic state legislators rejected an attempt to require them to purchase their health insurance from the state exchange.
TAXES/BUDGET/SPENDING:
The Budget Conference may or may not have come to agreement on terms, depending on whom you ask. Some media outlets were reporting late last week that House and Senate negotiators had come to agreement on the broad outlines of a Conference Report. If they are correct, the agreement would freeze domestic spending while simultaneously authorizing an additional $38 billion for defense spending – that would NOT have to be offset, because it would come out of the Overseas Contingency Operations fund – and they agreed to strike the language in the Senate budget resolution that would make such spending subject to a 60-vote threshold on a Point of Order.
The deal also includes use of reconciliation to repeal ObamaCare, but it was unclear if it would specifically require only a repeal of the Affordable Care Act, or if it would keep options open for dealing with the aftermath of the Supreme Court ruling in King v. Burwell.
The legislative language is still being drafted, and key lawmakers have yet to be briefed, so it's possible there may still be changes before the official deal is made public and scheduled for floor votes in both Houses.
TRANSPACIFIC PARTNERSHIP/TPA:
The House Ways and Means Committee and Senate Finance Committee both held hearings last week on Trade Promotion Authority, and both panels approved legislation granting fast track negotiating authority to the President. Expect those bills to hit the floor of the House and Senate soon.
SUGGESTED READING:
AGENDA:
CBS: Senate Reaches Deal on Human Trafficking Bill
Hill: Senate Passes Trafficking Bill 99-0, Ending Long Abortion Fight
Hill: House Passes Cybersecurity Bill
Hill: House To Begin Votes on Spending Bills Next Week
CLINTON EMAIL/CLINTON CASH:
NYT: Cash Flowed To Clinton Foundation As Russians Pressed For Control Of Uranium Company
WE: Hillary Summoned To May 18th Public Hearing
RC: Gowdy Invites Clinton To Capitol Hill For Public Hearings
Breitbart: NY Times Book Clinton Cash "Most Anticipated And Feared Book Of A Presidential Cycle"
NYT: New Book Clinton Cash Questions Foreign Donations To Foundation
Bloomberg: Boehner Threatens House Subpoena Of Clinton's E-Mail Server
NJ: The Questions Hillary Clinton Doesn't Want Answered About the Clinton Foundation
NYM: The Disastrous Clinton Post-Presidency
Bloomberg: Author Alleges Bill Clinton Just Quit Education Company Because of 'Clinton Cash'
Breitbart: Stephanopoulos Floored as Gingrich, Bloomberg Editors Detail Seriousness of 'Clinton Cash'
EXECUTIVE AMNESTY/ILLEGAL IMMIGRATION:
Fox News: Obama Immigration Laws Back In Court
Breitbart: Obama Administration Admits Granting Amnesty To Known Gang Member
WE: Poll: Obama Doesn't Have Authority To Grant Amnesty
WE: Congress: Middle Class Incomes Drop as Immigration Surges
Breitbart: Memo: Since 1970, Foreign-Born Population Increased 324.5 Percent, Incomes Declined
DC: The WH and Soros-Backed Open Borders Group Strategize About Bribing Immigrants To Naturalize Before 2016
PJM: Homeland Security Working Overtime To Add 'New Americans' by 2016 Election
FOX: Report: DHS Adding Millions of 'New Americans' To Vote Democrat in 2016
Breitbart: Sen. Jeff Sessions: Obama Program 'Establishes a New System of Immigration'
DC: Displaced American Workers Sue DHS Over Work Permit Expansion
EXPORT-IMPORT BANK:
Roll Call: Conservatives Are Surprisingly Optimistic About Ending Export-Import Bank
Hill: Tea Party Groups Unite Against Export-Import Bank
WT: Clash Underway: 56 Free-Market Organizations Oppose Reauthorization of Export-Import Bank
IRAN:
Hill: Senate Headed for Raucous Debate on Iran
Hill: Senate To Start Iran Debate Thursday
NRO: Congress Should Try To Kill the Iran Deal Now
IRS TARGETING SCANDAL:
NRO: IRS Assures Atheist Group It Will Monitor Churches
LORETTA LYNCH CONFIRMATION:
Politico: Senate Deals Loretta Lynch Vote With Human Trafficking Bill
Politico: Inside The Loretta Lynch Fiasco
NRO: Senate Confirms Loretta Lynch with 10 GOP Votes
NSA SURVEILLANCE:
NJ: McConnell Introduces Bill To Reauthorize Patriot Act Until 2020
Politico: GOP Infighting Threatens NSA Bill
NJ: Privacy Groups Declare War On McConnell's Patriot Act Bill
HE: Let Section 215 of the Patriot Act Die
Politico: Tom Cotton Prepares for Patriot Act Battle
OBAMACARE:
Hill: Five Republicans Vote To Halt GOP Chairman's ObamaCare Investigation
RC: Republicans Vote Against Vitter's ObamaCare Subpoena
NRO: Rand Paul vs. Congressional Transparency
WT: David Vitter Is Trying To Close An ObamaCare Loophole For Congressmen
Forbes: Cannon: End the Personal Bribes Members of Congress Are Getting Not To Reopen ObamaCare
WE: Joint Budget Deal In Congress Could Pave Way To ObamaCare Repeal
Hill: GOP Senator Unveils New ObamaCare Backup Plan
WT: Senator Vitter Presses GOP Colleagues Ahead Of ObamaCare Records Subpoena Vote
Hill: Republicans Debate Keeping ObamaCare Subsidies Until 2017
WE: Republicans: Keep ObamaCare Subsidies Two More Years
NRO: A Better Way To Roll Back ObamaCare
LAT: In CA, Dem Lawmakers Reject Switching Their Health Coverage to ObamaCare
TAXES/SPENDING/BUDGET:
Hill: Flat Tax Makes 2016 Comeback
Politico: Defense, Appropriators Win in Budget Deal
TRANSPACIFIC PARTNERSHIP/TPA:
WSJ: Democratic Fissures Appear In Pacific Trade Pact
WSJ: Putting Congress in Charge on Trade
WaPo: U.S. Chamber, AFL-CIO Clash at Senate Hearing over Obama's Free Trade Push
Hill: Dick Morris Says Trans Pacific Pact Equals Mass Immigration
Hill: Trade Agreement Is a Trojan Horse for Obama's Immigration Agenda
CR: The Big Questions About Trade Promotion Authority
Hill: House Panel Approves Obama Trade Powers Bill
Hill: Sanders Forces Delay of Trade Bill Consideration
Hill: Senate Panel Approves Trade Bill
Breitbart Video: Morris: Obama Is Sneaking In Unrestricted Immigration In TPA Trade Deal
WT: Democrats Undermine Obama On Free Trade
NRO: Trans-Pacific Partnership Deserves Review
WaPo: Obama's Fight for Trade Powers Faces Altered Political Landscape
WE: Now Obama Faces Fast Track Opposition from the Right
MISC: