Leadership Conference in the Keystone State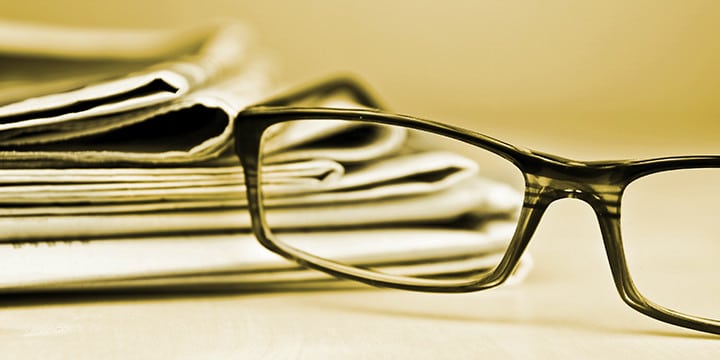 For the fifth year in a row, Tea Party Patriots proudly sponsored the Pennsylvania Leadership Conference. It took place on April 17 and 18 at the Radisson Penn Harris Convention Center in Camp Hill (Harrisburg), Pennsylvania.
Hosted by the Pennsylvania Leadership Council, it is billed as the "largest state-based conservative conference in the nation." With 15 sponsors, 26 co-sponsors, and plenty of exhibitors, it was an exciting event for more than 740 patriots from the Commonwealth to network and discuss conservative principles.
Our table at the @LeadPA's #PLC2015! pic.twitter.com/7b4uQz0GZ1

— Tea Party Patriots (@TPPatriots) April 20, 2015
Attendees heard from Senator Pat Toomey (R-PA), former Senator Rick Santorum (R-PA) of Patriot Voices, Rep. Lou Barletta (R-PA), former Virginia Attorney General Ken Cuccinelli, Grover Norquist of Americans for Tax Reform, John Gizzi of Newsmax, and many others.
Reporter John Gizzi of Newsmax addresses the crowd.
During breakout sessions, activists were trained by Tea Party Patriot's Communications Director Kevin Broughton on "How to Deal with the Media."  Also, Tea party Patriots Gregg Cummings gave his presentation on the Iowa Honest Assessment Program and Richard Norman discussed successful fundraising techniques.
TPP's Kevin Broughton on "How to Deal with Media" at the @LeadPA #PLC2015 Conference! pic.twitter.com/9O6fVSsi3r

— Tea Party Patriots (@TPPatriots) April 20, 2015
With so many prominent conservative speakers, the highlight of the conference was former CBS Reporter Sharyl Attkisson, who fearlessly investigated the Obama White House and broke numerous stories about the deadly terrorist attack at the American embassy in Benghazi, Libya. She addressed the crowd about the threat of media bias and the extraordinary pressures she faced from executives at CBS.
Tea Party Patriots' staff are huge fans of Attkisson's, and they couldn't resist snapping pictures:

Tea Party Patriots' Kevin Broughton (left) Diana Reimer (right) with former CBS Investigative Reporter Sharyl Attkisson
Tea Party Patriots also hosted a breakfast for about 20 local coordinators. These conservative leaders in the Keystone State will be essential to winning in 2016, and we're excited to be working with them.
TPP breakfast presentations at the @LeadPA's #PLC2015 pic.twitter.com/Iszpx0XDGY

— Tea Party Patriots (@TPPatriots) April 20, 2015
Video of PLC speakers is available here.
Press Coverage:
PoliticsPA.com – Former CBS Reporter Critiques Media at PA Leadership Conference
Newsmax – Scott Walker Wins Pennsylvania Conservatives' Straw Poll