Justice Department demands accountability from sanctuary cities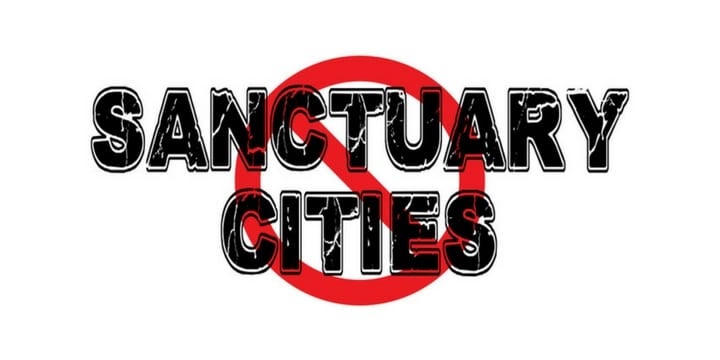 This week, the Justice Department demanded documents from 23 jurisdictions to see if law enforcement is sharing important information with federal immigration authorities and plan to issue subpoenas if jurisdictions don't comply. The Justice Department is finally cracking down on cities that fail to follow the law, harbor illegal immigrants and jeopardize Americans' safety.
In letters sent to the 23 jurisdictions — including Chicago, New York City and Los Angeles, among others — the Justice Department said it was requesting that they provide "any orders, directives, instructions or guidance to your law enforcement employees."

"I continue to urge all jurisdictions under review to reconsider policies that place the safety of their communities and their residents at risk," Attorney General Jeff Sessions said in a statement.

"Protecting criminal aliens from federal immigration authorities defies common sense and undermines the rule of law. We have seen too many examples of the threat to public safety represented by jurisdictions that actively thwart the federal government's immigration enforcement — enough is enough," he said.
Sanctuary cities prevent federal immigration authorities from successfully doing their jobs. Leaders of these jurisdictions have a responsibility to serve and protect the American citizens who reside there. It's time to hold sanctuary cities accountable for not enforcing the laws and for harboring criminals!