Jim Jordan rallies for support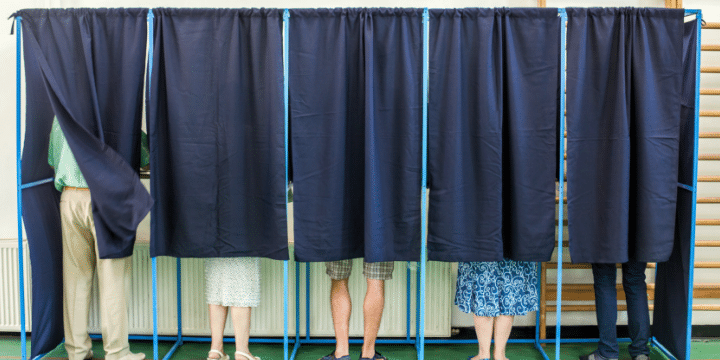 House Speaker contender Rep. Jim Jordan hit the campaign trail this weekend to rally up support for his party and candidates in vulnerable seats.
While Jordan may not be an asset in every district, the conservative firebrand can be deployed on the campaign trail to rev up the GOP base in a midterm election where Democrats are expected to have a strong enthusiasm advantage over Republicans.

Jordan has already swung through Texas this week to assist Chip Roy, who is competing for an open seat in the Lone Star state, and Yvette Herrell, who is vying for an open seat in New Mexico. Another trip to Texas is also in the works.

Jordan plans to make additional campaign stops in Florida, Maryland, North Carolina, Idaho and Iowa in the coming weeks.

And he has already helped fundraise for fellow Freedom Caucus member and vulnerable Rep. Dave Brat of Virginia.

…

Jordan, a scrappy Freedom Caucus co-founder, has been crafting his own strategy to secure the Speaker's gavel and wasting no time since he formally jumped into the race this July.

He worked the phones over the August recess and has been talking directly to lawmakers in the Capitol this month, trying to convince Republicans why he should be their next leader.

…

A number of lawmakers, including some outside the Freedom Caucus, told The Hill they have received phone calls from constituents urging them to support Jordan, as well as others backing McCarthy.

Jordan is supported by a number of powerful conservative groups, which have launched an aggressive grass-roots campaign to boost his candidacy and put outside pressure on lawmakers to back it. FreedomWorks also organized a rally for Jordan on the Capitol lawn for later this month.

The groups argue that Jordan, who has become one of President Trump's fiercest defenders on Capitol Hill and has been leading the GOP charge against perceived bias in the Justice Department, is a tough fighter who is willing to stand up for conservative principles — an exciting prospect to the GOP base.

"The way you're going to win elections is firing up your base. That's the model," said Adam Brandon, president of FreedomWorks, who has reached out to members and encouraged them to back Jordan.
Jim Jordan is determined to keep his campaign promises but also is determined to restore the Republican party and its conservative values. He has demonstrated he has the courage and the spine and the willingness to stand up to the special interests, and even his own party establishment, to keep his word. Tea Party Patriots Citizens Fund overwhelmingly supports Jim Jordan for House Speaker – and we hope you do too.