Jenny Beth's Journal: When it comes to immigration, Republicans need to keep their promises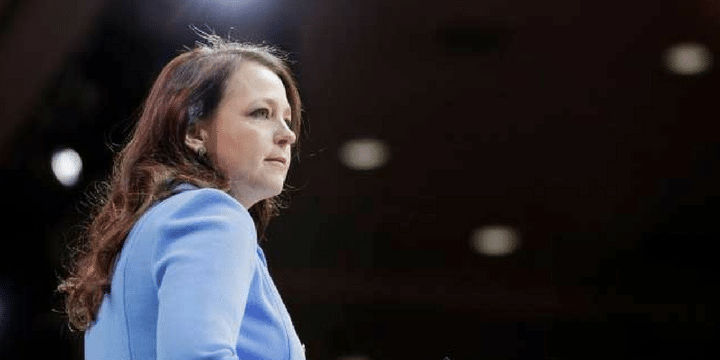 This week, the House killed a so-called Republican compromise bill that would have provided the biggest amnesty ever for nearly 2.2 million illegal immigrants to become citizens in this country. The House majority voting down this bill is a victory for Tea Party Patriots but we shouldn't get too excited as House Speaker Paul Ryan and Republicans will likely consider another compromise bill. Before they do, Republican lawmakers really need to consider what's at stake for them and for this country if they do pass an amnesty bill.
I have been telling them that for years, based on my conversations with grassroots activists all over the country. Now, to back that up, are the results of a national poll. John McLaughlin of McLaughlin & Associates conducted the new survey for Tea Party Patriots Action. The survey, fielded earlier this month, polled 1,000 likely voters, and has a margin of error of 3.1 percent at the 95 percent confidence interval.

The poll numbers clearly show that voters do not support amnesty, and that they will be more likely to punish Republicans who vote for amnesty. So, to any Republicans facing difficult reelection campaigns and who may be allowing political considerations to influence their vote on the Ryan amnesty bill, you've been put on notice.

A look at the crosstabs is all the proof I need to make the point. By a margin of 42 percent to 25 percent among all likely voters, and by a margin of 61 percent to 18 percent among Republican voters and 59 percent to 19 percent among Trump voters, survey respondents said they would be less likely to vote to reelect a Republican member of Congress who voted to provide amnesty for a group of illegal immigrants.

…

Moreover, fully 75 percent of all likely voters do not think it is fair or right to allow a particular group of illegal immigrants to "jump the line," compared to just 11 percent who think it is fair. Those numbers hold across virtually all demographic subgroups. Among Trump voters, the margin is 86 percent to 8 percent. Among Republican voters, it's 87 percent to 8 percent. Even among Clinton voters, a margin of 62 percent to 16 percent, and among Democrats, a margin of 61 percent to 18 percent, do not think it is fair.
We put these lawmakers in office for a reason. If lawmakers can't keep their campaign promises and listen to their constituents, they will be facing a rocky midterm. It's time Republican lawmakers make decisions that put America first, otherwise, how can they expect for their constituents to vote for them again?