Jenny Beth's Journal: Trump will make the deal with North Korea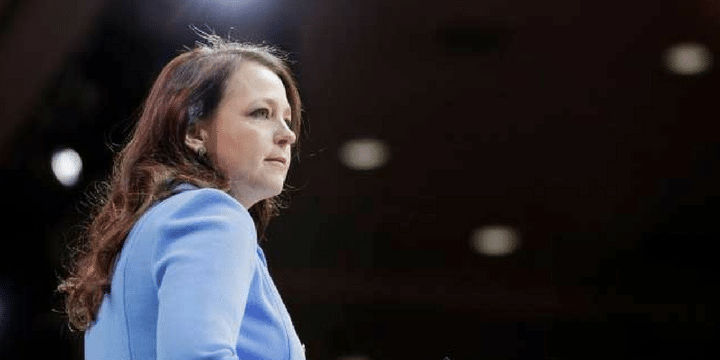 In a few weeks – for the first time ever – a U.S. president is scheduled to sit down with the leader of North Korea to negotiate the possibility of denuclearization and peace. If President Trump plays his cards right and talks continue to go in an "America first" direction, the summit will happen on June 12 in Singapore. The way he is handling the discussions is similar to former President Ronald Reagan's approach with former Soviet Union leader Mikhail Gorbachev; the negotiations were successful enough leading to the end of the Cold War.
The Washington Examiner has Jenny Beth's commentary:
President Trump's business background and understanding of "The Art of The Deal" prepared him to work with unreliable partners. He knows when to give and get concessions, and when to walk away. So last Thursday he sent a letter to Kim declaring the June 12 summit canceled.

Trump is not the first president to walk away from the table when faced with a recalcitrant negotiating partner: At the October 1986 Reykjavik summit between President Ronald Reagan and Soviet leader Mikhail Gorbachev, Reagan walked away from the table over Gorbachev's demand that the United States restrict its research into Reagan's beloved Strategic Defense Initiative. By refusing to yield to Gorbachev's demand, Reagan set himself up for a successful negotiation a year later, when he and Gorbachev agreed to the Intermediate Range Nuclear Forces Treaty – the first time ever that an entire class of nuclear weapons had been eliminated by treaty. And just a few years later, the Soviet Union itself dissolved, ending the Cold War just the way Reagan had envisioned – we won, they lost.

Was Trump's Thursday letter meant to declare an end to international efforts to denuclearize the Korean Peninsula? Of course not. Since sending Thursday's letter, Trump has remained optimistic that there will be denuclearization of the Korean Peninsula, and determined that it will be on the United States' terms. A White House advance team works in Singapore, and U.S. and North Korean diplomats continue to meet in hopes that the June 12 summit can take place as originally scheduled – or, if not, at some point in the near future.
We hope that with Trump's extensive business background, he will be able to make a deal that is good for America and good for our allies. If he keeps playing hardball like Reagan, there may be a chance that there will be peace with North Korea after over half of a century of strife.