Jenny Beth's Journal: Rosenstein should resign effective immediately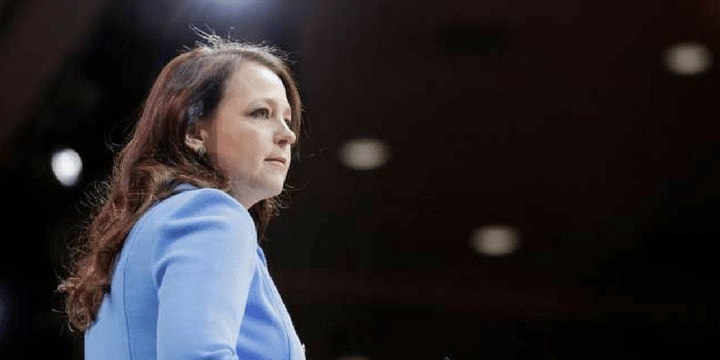 After last week's New York Times report came out about how Deputy Attorney General Rod Rosenstein had discussed wearing a wire to secretly record President Trump, it has become clear where his real loyalties lie. He should do himself and everyone else a favor and resign effective immediately!
The Hill has Jenny Beth Martin's commentary:
Rosenstein, of course, denied the Times' account – "The New York Times' story is inaccurate and factually incorrect," he said, before later putting out a second statement saying, "I never pursued or authorized recording the president and any suggestions that I have ever advocated for the removal of the President is absolutely false."

Note that in neither statement does he actually deny suggesting secretly recording the president as if Trump were a mob boss. Rosenstein merely says the story is "inaccurate and factually incorrect," without specifying what, exactly, is inaccurate and factually incorrect, and later says he "never pursued or authorized recording the president," which implies that he did, in fact, suggest it in one form or another, but just never pursued or authorized it.

…

In the wake of Comey's firing, of course, Rosenstein was the DOJ official who appointed Robert Mueller to serve as special counsel to oversee an investigation of possible collusion between the Trump campaign and the Russian government. As President Trump tweeted shortly thereafter, "I am being investigated for firing the FBI Director by the man who told me to fire the FBI Director!"

Only in Washington – that is, in the midst of the Swamp – would the president's tweet look odd. To the millions of Americans who watch the Swamp from afar, it made perfect sense, and Trump's complaint seemed perfectly rational. Democrats are, naturally, up in arms about the prospect of a Rosenstein resignation. Said House Judiciary Committee Ranking Member Jerrold Nadler, "It's very upsetting … This is the next step in a slowly evolving, slow motion Saturday night massacre in which the president is getting rid of all the people who were involved in initiating or carrying out the investigation of obstruction of justice by him."

Hmm. Nadler may be onto something there. If we remove the words "the investigation of obstruction of justice by him" – An "obstruction of justice" investigation that was based on a setup from the start – and replace them with "the Resistance scheme to undermine the election results of 2016 and cripple a legitimately-elected president," he's got it.
Rosenstein has undermined congressional investigations, has ruined the credibility of the Justice Department, and has proven that he wasn't a Trump supporter from the start. If he had an honorable bone in his body, Rosenstein would resign before meeting with Trump.