Jenny Beth's Journal: More Hypocrisy From the Left on Illegal Immigration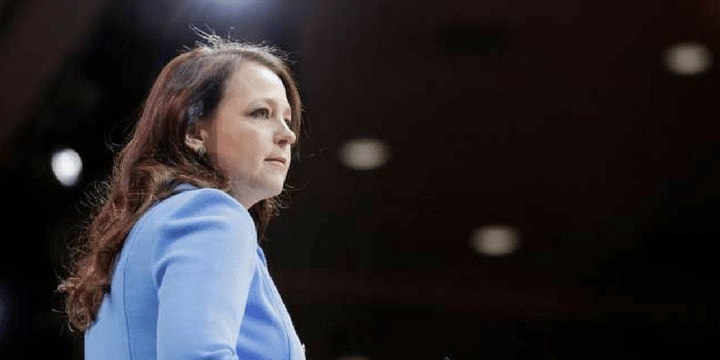 Two weeks ago, immigrants illegally crossing the border near the San Ysidro port of entry threw rocks and bottles at border patrol agents as they tried to force their way over the fence separating the U.S. and Mexico. Border patrol agents, facing a large and unpredictable group of people, used pepper spray to halt immigrants coming towards them. No shots were fired and no one was seriously injured.
It didn't take long for Senate Democrats to use this incident to push their political agenda against a border wall and strong immigration. Have they forgotten there were more instances of tear gas used on illegal immigrants crossing the border during their beloved former President Obama's time as president?
The Daily Caller has Jenny Beth's commentary:
That's right. Barack Obama was president, and Janet Napolitano was Secretary of Homeland Security. And the Border Patrol responded to being attacked with rocks and bottles by deploying "pepper spray and other means" against illegal immigrants storming the border.

Of course, that was nothing new for the Obama-era Border Patrol. According to a recent report in The Washington Times:

'The same tear-gas agent that the Trump administration is taking heat for deploying against a border mob this weekend is actually used fairly frequently — including more than once a month during the later years of President Barack Obama's administration, according to Homeland Security data.'

Further, "Border authorities also use another agent, pepper spray, frequently — including a decade-high record of 151 instances in 2013, also under Mr. Obama."

Shhh. Don't tell that to California Democrat Sen. Dianne Feinstein, who responded to the recent use of tear gas by saying, "It's horrifying to see tear gas used on mothers and young children as they seek refuge in the United States. That's not what America should be."

Or Massachusetts Democrat Sen. Elizabeth Warren, who tweeted in response: "Mothers and their children walked hundreds of miles and fled unspeakable horrors in the hope they would find asylum here in America. Instead of being met with compassion, they were tear gassed. That is wrong. It's immortal. We should be better than this."

Or Hawaii Democrat Sen. Brian Schatz, who tweeted Sunday, "Tear gas across the border against unarmed families is a new low." (Actually, as pointed out above, it's not a "new low" at all — it happened an awful lot when Barack Obama was president.)

Less than an hour later, Schatz tweeted out a whopper: "Why tear gas? Is this consistent with the Conventions on Chemical Weapons?"

Apparently, it took one of Schatz's eagle-eyed staffers just a few moments to explain to the senator that use of tear gas for mob control purposes is sanctioned by international agreements on chemical weapons. He deleted the tweet forthwith.

…

Feinstein, Warren and Schatz were serving in the Senate five years ago, when the previous episode occurred at the San Ysidro port of entry, and tear gas was deployed. None of them raised an objection then. Why now? Is it really as simple as the fact that Obama was president then, and Trump is president now? Can they really be that nakedly shallow and political?

Worse, do they really believe that WE are so nakedly shallow and political as to fall for their evident hypocrisy?
Congress will likely come to an agreement over funding for the rest of the fiscal year and it's imperative that Congress approves funding for a border wall and make the safety of Americans a top priority. Call your representative and senators and urge them to approve funding to secure the border. The Left needs to drop the act, for no one is really guppying up to the blatantly obvious hypocrisy.