Jenny Beth's Journal: It's one thing to speak up, it's another to act!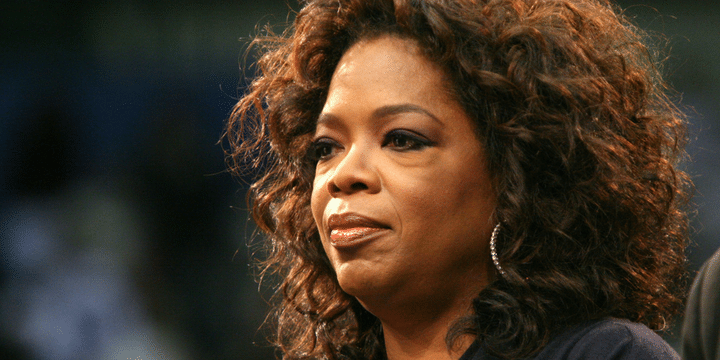 At the Golden Globes over the weekend, women of Hollywood wore black in protest and Oprah Winfrey gave a speech about the sexual harassment and abuses that women face. While we can applaud Oprah and these female celebrities for standing in solidarity against these abuses, there is so much that they can do to stop these abuse and they can start with the abuses on Capitol Hill.
As leaders helping set the tone for proper behavior, we hope Oprah and the ladies of Hollywood won't stop at raising awareness on red carpets and under the spotlight at awards shows. We hope they will join us in Washington to increase the glare and the pressure on the most powerful leaders in the country and the Shush Fund they created to silence women who showed the courage to come forward in our nation's capital, just like so many women in Hollywood and other industries.

With their influence and help shining a light on the Shush Fund, perhaps lawmakers will also feel compelled to decry the secrecy that surrounds the congressional sexual-harassment settlement process and serves to enable abusive behavior in places meant to symbolize people's inherent worth and dignity. Rather than requiring alleged victims of sexual misconduct to undergo weeks of "training" before allowing their claims to be evaluated under a secret process, we should be calling for more comprehensive sexual-harassment training in offices across Capitol Hill.

We hope Oprah and the ladies of Hollywood will join us in recognizing and proclaiming this truth: We will never eliminate the culture of abuse against women until those at the highest levels of government and their staff are publicly held accountable for their actions. We must start at the top and demand that all our lawmakers – regardless of party affiliation – work to implement more transparent policies when it comes to dealing with sexual-assault allegations.
It's time for Oprah and the ladies of Hollywood to join us as we end the use of taxpayer dollars to cover up abuse in Congress. If activists want to stop the abuses and corruption, it should start with urging more transparency and holding guilty members of Congress and staffers publicly accountable for their actions.