Jenny Beth's Journal: Electing Jim Jordan as Speaker, is the change we need and deserve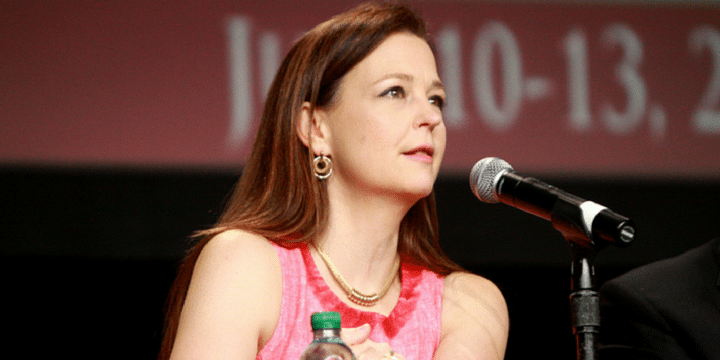 In 2016 America voted to change things in Washington. President Trump's agenda has brought positive change in the lives of the American people. However, electing Kevin McCarthy Speaker to replace Paul Ryan, does not represent change. McCarthy has proven that he can't lead his own state delegation to unity on issues, let alone lead all Republicans in the House.
But conservatives have another choice: Rep. Jim Jordan of Ohio.
Jenny Beth makes the case for Rep. Jordan in her weekly column for The Hill:
Perhaps House Republicans should look to a member of their conference who has demonstrated real leadership, with the vision to determine what is achievable, the determination to devise and implement a plan to achieve the goal, and the ability to unite others in a cause greater than self, to the benefit of all over the long term, even when it might cause pain to some of them in the short term.

Perhaps they should look to Congressman Jim Jordan of Ohio. During his 11 years in Congress, he has distinguished himself as a leader among those committed to defending our constitutional liberties and the conservative principles of personal freedom, economic freedom, and a future without debt for our children.

Jordan has demonstrated repeatedly that he has the vision, the determination, and the team-building ability necessary to engineer legislative wins. He was the driving force behind "cut, cap and balance," which gave us the sequester, the best spending increase reduction tool Washington has seen in decades. While it did not cut spending, it did reduce the rate of automatic increases. He fought for the impeachment of IRS Commissioner John Koskinen, for allowing the destruction of subpoenaed evidence in the IRS targeting scandal.

From his positions on the House Judiciary Committee and the House Oversight and Government Reform Committee, he has conducted the best grilling of witnesses in the Benghazi investigation, and the committees looking into how the FBI and Justice Department conducted their investigations of both Hillary Clinton's private email server and possible collusion with Russia in the 2016 campaign.

Jordan is determined to support President Trump's call for increased border security and the construction of a wall along the border. Perhaps most importantly, he will champion Trump's agenda rather than resist it. He already guards it to ensure the bills the House passes actually move toward the Trump's agenda, rather than continue the way things have always worked in Washington. Jordan and Trump understand better than others how the president's agenda impacts the daily lives of regular Americans, and how much they want to drain the swamp.
Congressman Jim Jordan has demonstrated repeatedly that he is a leader among those committed to defending our constitutional liberties. It's clear that Jordan will bring the change that Congress needs and the leader we deserve!