Jenny Beth's Journal: Democrats cry "drain the swamp" when convenient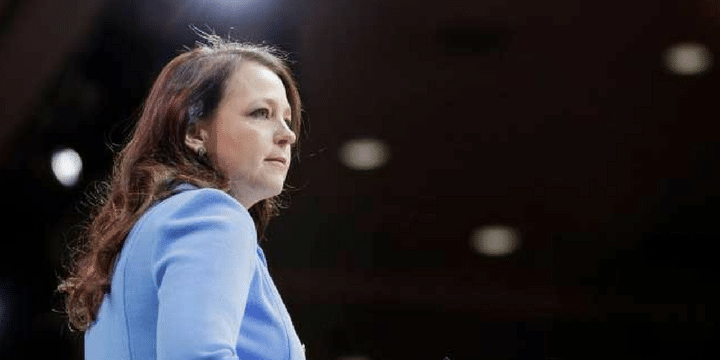 In response to the verdict against Paul Manafort and the plea deal by Michael Cohen, House Minority Leader Nancy Pelosi and other Democrats are calling to drain the swamp. We know too well that "draining the swamp" has never been a priority to the Democrats – at least when it doesn't fit their narrative. Let's look at the countless ways Democrats have intentionally ignored corruption in Washington.
The Hill has Jenny Beth's commentary:
Democrats, both in the executive branch and in the Congress, worked instead to hamper the investigation and protect those who had engaged in serial wrongdoing. Lois Lerner was allowed to retire with her benefits intact.

Moreover, former Attorney General Eric Holder, who ordered an FBI "investigation" so incompetent that its investigators never even bothered to interview victims of the IRS targeting and whose final report said that rather than being a problem Lerner was a hero, said earlier this year that the Justice Department of the Trump administration was wrong to have apologized to Tea Party groups who had been targeted, calling the apology "unnecessary, unfounded and inconsistent."

Or where was the desire by Democrats to combat corruption when we found out Hillary Clinton improperly used a private email server? We learned that there was an "anomaly" on her server discovered by the intelligence community inspector general that led him to believe that virtually every single one of the emails that went through that server was sent surreptitiously to a foreign entity unrelated to Russia. There was corruption in her decision to set up the unsecured email server in her basement in violation of longstanding security protocols. There was corruption in the ramshackle FBI  "investigation" into it. Democrats continue to deny that she put national security at risk.

The Democrats were equally silent about Holder when the House held him in contempt of Congress attorney general for obstructing an oversight investigation into the "Fast and Furious" operation in 2012. Rather than take a stand, more than 100 Democrats simply left the chamber and refused to vote. Where was Pelosi trying to root out corruption then?

Similarly, the Democrats have remained silent about the manner in which the Foreign Intelligence Surveillance Act warrant to surveil Carter Page, a private American citizen, was secured. Release of the redacted documents revealed that the FBI agents who prepared the applications did not make clear to the court that much of the information regarding Page had come straight from an opposition research document funded by the Clinton campaign and the Democratic National Committee, information former FBI Director James Comey himself referred to as "salacious" and "unverified." Democrats did not wail with outrage when this corruption of the FISA process was revealed. Instead, they doubled down and defended the application.
Time and time again, Democrats want to convince everyone, including themselves, that there is one set of rules for them and another for everyone else. History shows they don't speak up about corruption when it involved their own political party.