Jenny Beth Martin makes the case for religious freedom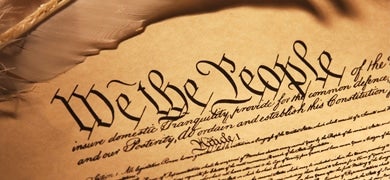 On the day the Supreme Court heard oral arguments in two landmark cases, Kathleen Sebelius v. Hobby Lobby and Conestoga Wood Specialty Store v. Sebelius, Tea Party Patriots was out in full force to rally around the Constitution and the right to religious freedom. Tea Party Patriots Co-Founder Jenny Beth Martin was in attendance precisely because of how important it is to defend the First Amendment when it comes under attack.
According to the Christian Post:
"We've seen firsthand the rippling effect that happens when the First Amendment is infringed upon with the IRS targeting us," said Martin.
"So today, we decided to be out here standing for the First Amendment while the owners of Hobby Lobby are inside the Court. You can really feel the excitement and energy in the air," said Martin, who added that, like others, she is unsure about how the Court will decide the case.
"What I do know is that we need to be in a country where the Court respects the First Amendment and where the government is not dictating when and where we're allowed to freely exercise our religion."
To read the full story at The Christian Post, click here.
---