IRS Intimidation: The Story of the Barnaby Family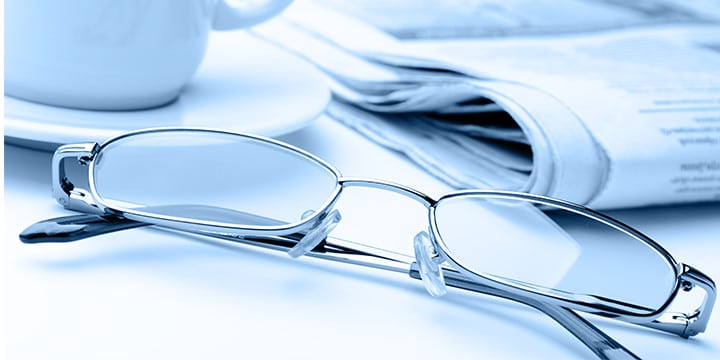 As Tea Party activists around the country consider the repercussions of the IRS' corruption regarding our movement, Tea Party Patriots is compiling stories from activists who have experienced this harassment firsthand.
Today's story of intimidation comes from Mary Barnaby, a 68-year old business owner who has been harassed by the IRS, state agencies, and her city council since 2006, but significantly got worse in 2009.
Tea Party Patriots sat down with Mary and her daughter Jacqueline to discuss the family's situation with the IRS.  Below is their story.
Jacqueline Peterson:  My husband, parents and I have been small business owners for many years.  We are very familiar with government relations, audits and requests from the IRS, state and city governments and have never experienced anything like the depth of intimidation, harassment, aggression, and/or ignorance that we experienced over the course of the last four years.  During our audit of 2007, our CPA has also been shocked and by the lack of professionalism displayed in person, and in writing, by IRS Agent Christine Cummings, badge #0229893, among others.
Mary Barnaby:  My experience began in 2006 when my husband and I formed a non-profit to combat a restaurant smoking ban in our city.  The problem with this ban was that we were the only "restaurant", and surrounded by bars and clubs.  The bars and clubs could allow smoking, but we could not – this new ban cost us one half of our daily business, eventually it would have put us out of business.  We felt that the law should apply equally to all and that our rights were being violated. So while we were fighting this with the city, we took advantage of exclusion and created the D&D Club and filed with the IRS for non-profit 501 (c)(4) status and proceeded to operate and file our taxes accordingly.  We acquired many members, published a monthly newsletter quoting our founding fathers and the US Constitution. Our first communications with the IRS throughout 2007-2008 were informative, very "normal", and actually quite helpful. For example, we received a letter in 2007 letting us know that we qualified more as a 501 (c)(7), which is a social club classification.  We re-submitted using this advice.  During this time we had ongoing clashes with the city in which we even had to fight to have our non-profit recognized, but eventually a new Mayor worked with us to make the new law apply to all businesses.
Mr. Ness sent our first notice of audit in 2008, out of the IRS Indianapolis Office.  Mr. Ness was very professional and was auditing our businesses and us personally for 2006.  We complied with all of his requests.  We even requested that he fast track our audit because we were very busy that year, to which he said he would.  Then, Mr. Ness was no longer working on our audits.  A Mr. Perkins contacted us regarding our non-profit and restaurant in 2009.  Directly following Mr. Perkins, a Thomas Whitmore and a Ms. Christine Cummings took over our other businesses/personal audits, also in 2009.
2009 – All communications with the IRS changed to an adversarial, aggressive and intimidating relationship.  We received a letter from Mr. Perkins in which he stated that he was with the IRS Indianapolis Non-Profit Oversight Office and that he needed to schedule a "site visit" to our property to verify that we met the requirements for a 501 (c)(7).  We scheduled and participated in the site visit.  Mr. Perkins came to our restaurant and inspected the entire premises (attic, basements, closets, ALL areas) all the while telling us that he would need copies of all of our newsletters, membership lists, membership applications, donation lists, bylaws, political affiliations and statements, plus many other documents and information.  This verbal demand was followed up by a form/questionnaire being sent to us with a deadline as to when it must be completed and then a meeting scheduled with the IRS and our CPA to review to our submission.
Jacqueline Peterson:  During Mr. Perkins' site visit with my parents he asked them several questions regarding their opinions about the constitution, commented several times about the pictures of my father and Mitch Daniels throughout his 2 terms as Governor of Indiana; what was their current relationship with Governor Daniels, etc.
Mary Barnaby:  After this site visit we began to be bombarded with demands for more and more documentation from not only the Indianapolis various divisions, but from the Cincinnati IRS Office as well. Mr. Perkins, Mr. Whitmore and Ms. Cummings from the Indianapolis Office and M. Conley, Group 7827, from the Cincinnati Office – were investigating us simultaneously. Ms. Cummings would request documents, then return then without even reviewing them.  She disallowed random items, such as a coach computer bag I purchased for $150.00. She stated, in writing, that it was too expensive and I did not need a bag like that.
If we do not, as a country, overcome this power and intimidation our entire country will be completely unrecognizable.