IRS: A Culture of Absolute Power and Absolute Corruption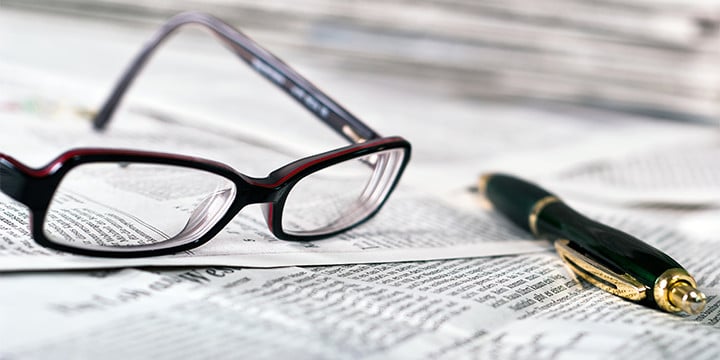 No other agency can invoke more sleepless nights, accounting anxiety and beads of sweat across the forehead than the IRS. Those three letters hold so much power, not only with the collection of taxes, but now the enforcement of health insurance. As comedian Jerry Seinfeld jokingly put it, "[They're] like the mafia. They can take anything they want." [1] Every joke has some truth to it.
Giving a succinct and more serious characterization of the agency, syndicated columnist George Will recently said on Fox News that the IRS is, "the most intrusive and potentially punitive institution of the federal government, and it is a law enforcement institution." [2]
The culture of absolute power entrenched in the IRS has led to absolute corruption as Lord Acton predicted. The political targeting scandal that has rocked Washington is only the tip of the iceberg of ill behavior that has ensnared the agency.
Take, for example, the more than 2,800 employees who received $2.8 million from 2010 to 2012 in bonuses despite evading taxes, fraudulently claiming unemployment benefits, inappropriately using government credit cards, using drugs, etc. According to the Associated Press, instead of being punished, these employees were given more perks. Now, there is the most recent charge of the IRS ethics lawyer – Takisha McGee – who is accused of "lying to a court-appointed board and hiding what she'd done with money from a settlement that was supposed to go to two medical providers who had treated her client." [3]
When George Will pointed out how the IRS "is off the rails and it is now thoroughly corrupted," he wasn't exaggerating, especially in the Lerner saga, which is showing how systemic and institutionalized the problem is. [2]
"[P]eople are saying, well the Justice Department can take care of this," said Will. "There's a reason why Jack Kennedy had his brother attorney general. There's a reason why Richard Nixon had his campaign manager John Mitchell attorney general. It's an inherently political office, and it can't be trusted in cases like this." [2]
That is definitely the case for this matter. In light of the recent revelations, the House Committee on Oversight and Government Reform has identified another conflict of interest within the Department of Justice's investigation of the inappropriate actions by the IRS.
"Department of Justice tax division attorney Andrew Strelka, who represented the IRS in litigation related to the scandal, worked under Lerner at the IRS Exempt Organizations division from 2008 to 2010. While at the agency, Strelka was part of the IRS' conservative targeting scheme," according to documents obtained by the House Committee on Oversight and Government Reform and provided to The Daily Caller.
"Be on the lookout for a tea party case," IRS manager Ronald Shoemaker wrote to Strelka and others, including Washington-based Lerner subordinate Carter Hull, on March 17, 2010. "If you have received or do receive a case in the future involving an exemption for [an] organization having to do with tea party let me know." [4]
"You can't both defend the IRS for their wrongdoing and investigate them for their wrongdoing," stated House Oversight Committee Chairman Rep. Darrell Issa (CA-49) on the Greta Van Susteren show this week.
"This gentleman, Andrew, worked for Lois Lerner and knew so much, that when her hard drive crashed in 2011, he knew about it in emails. This is not a detached individual, just the opposite. This is part of this tentacle of people around Lois Lerner that do seem to have a political bent," said Issa. [5]
So, how do you weed out corruption and enact justice when the process itself has been tainted? You can't. That's why representatives like Issa are requesting the appointment of an independent special counsel. With Attorney General Eric Holder having discretion over the matter, it is highly unlikely someone will be appointed. But, this is no surprise for an Administration that believes there's "not even a smidgen" of corruption at the IRS.