Interview with Steven Tucker on the 5th Annual Chicago Tea Party Rally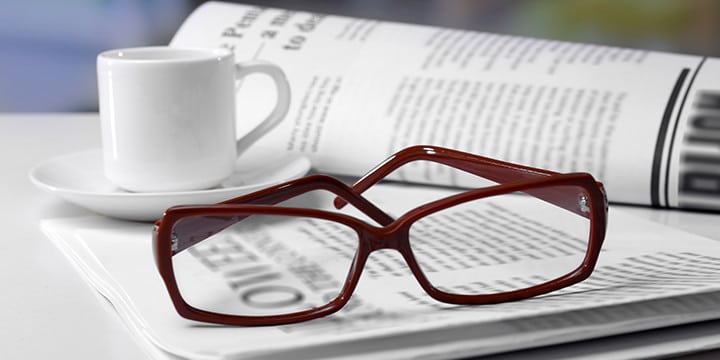 Since the founding of the Tea Party Patriots, it has been the goal to empower local groups to spread the word about Tea Party values. One important way Tea Party Patriots does this is through grants. Recently, the Chicago Tea Party requested and received a grant from Tea Party Patriots to put on their 5th annual Tea Party Rally in Chicago, Illinois.
As we all know, the Tea Party Movement started in Chicago in 2009. In honor of this important anniversary, C. Steven Tucker sat down with Tea Party Patriots blogger Dustin Siggins for a phone conversation with Tea Party Patriots to talk about he got involved with the Tea Party and how the Chicago Tea Party works with Patriots of all kinds to spread the word about their organization and values.
Dustin Siggins: What is your position with Tea Party Patriots of Illinois?
C. Steven Tucker: I am the Health Care Policy Team Leader for the Tea Party Patriots of Illinois. I drive around Illinois, Iowa, and Wisconsin speaking the truth about the President's health care law.
DS: How did you get involved in the Tea Party?
ST: I got involved initially through Twitter. I've been a multi-state licensed health and life insurance broker for nearly 20 years. I've also served as a subject matter expert for Wall Street Journal, Fortune Small Business Magazine, Fox Business Television Network, etc. I know health insurance law very well. I started following the health care debate, and after the law passed I took two weeks to read through it.
I started researching and writing about things like HIPAA, high-risk pools, etc. I saw the President using hyperbolic stories, and I knew he was lying when he told a joint session of Congress "one man from Illinois lost his coverage in the middle of chemotherapy because his insurer found that he hadn't reported gallstones that he didn't even know about. They delayed his treatment, and he died because of it." II suspected this was a lie because 1996 HIPAA law already prevents health insurers from "rescinding" – a.k.a. "dropping your coverage when you get sick." In fact, it only allows insurers to do so when the policy holder has committed fraud.
My suspicions were verified when I read Lynn Sweet's column in the Chicago Sun Times verifying that not only was this man's coverage not cancelled but, according to congressional testimony given by his sister only 3 months before the President made this statement, the man's insurer paid for a stem cell transplanted that 'extended his life nearly three-and-a-half years.' Today Politifact and others rightfully label the President's comments false.
I suspected the President was telling another lie about his mother when he said: "When my mom got cancer, she wasn't a wealthy woman and it pretty much drained all her resources. For my mother to die of cancer at the age of 53 and have to spend the last months of her life in the hospital room arguing with insurance companies because they're saying that this may be a pre-existing condition and they don't have to pay her treatment, there's something fundamentally wrong about that."
Once again, my suspicions were confirmed when I read "A Singular Woman: The Untold Story of Barack Obama's mother." by journalist Janny Scott. Scott reviewed letters from the President's mother – Anne Dunham – to CIGNA (the insurance company), and revealed the dispute was over disability coverage, not health insurance coverage. Disability coverage helps replace lost wages due to an illness. This story had absolutely nothing to do with her health insurer refusing to pay her medical bills. In fact, she had excellent health insurance, the hospital billed her health insurer directly and her health insurer paid her medical bills, less her deductible and applicable co pays.
Worse yet, the President described his mother as an indigent woman who was 'pretty much drained of her resources.' The truth is Anne Dunham received a base pay in 1995 of $82,500, plus a housing allowance and a car, to work in Indonesia for Development Alternatives Inc. of Bethesda. Today, adjusting for inflation, that salary would be equivalent to $123,500. This is far from indigent. The Washington Post rightfully gives this story "three pinocchios."
After learning the truth about these stories I began using Twitter as my bully pulpit to debate our friends on the Left (of which I have none). Our former Chicago Tea Party coordinator, Steve Stevlic, was on the great Mark Levin's show one day, and I heard a clip where he blasted Senator Dick Durbin (D-IL) for comparing the individual mandate to auto insurance. Specifically, he pointed out how one was federal and unconstitutional, and one was state-based, and thus constitutional under the Tenth Amendment.
I sent him a direct message on twitter stating how impressed I was with him, and he said he's been watching me debate the left. He asked if I could back up my claims, and when I told him about my blog – www.truthaboutobamacare.com – he read everything and contacted me. He asked if I'd like to speak at the 2010 Chicago Tax Day Tea Party Rally at Daley Plaza in downtown Chicago.
Steve also asked me to speak in front of Democratic Congresswoman Melissa Bean's (D-IL) office, to help protest the President's health care law which was soon to be signed into law on March 23, 2010. The other speaker that day was a man who had just won the primary and was running against Bean. His name was Joe Walsh. 400 people showed up in a windy blizzard at 11 degrees above zero, and Walsh and I were two of the scheduled speakers that day. I never got to meet Joe that day because I arrived late, but soon our paths would cross again.
I eventually gave my speech at the 2010 Chicago Tax Day Tea Party rally, emphasizing the lies the President had told about preexisting conditions. Afterwards, Joe Walsh approached me and said 'we should start doing health care town halls'. I didn't hear from him again until a month later when we both spoke at a different event together. Joe approached me and said "I dropped the ball. I should have followed up. Will you do those health care town halls with me?" I agreed and that began a long journey that continues for me today.
Joe began a sort of traveling truth show on the President's health care law all throughout Illinois 8th Congressional district. Joe and I and some very informed physicians ended up doing two to four "health care town halls" each month all the way to the election. Joe ended up defeating Melissa Bean by a very narrow margin with absolutely no financial support from the GOP. It was a true grassroots win.
After his election to Congress, I started advising him on health insurance and health care policy, sometimes just before an on-air appearance. Joe's natural ability to articulate free market policies, combined with my industry-specific knowledge base made Joe's television and radio appearances pertaining to the President's health care law not only educational but fun to watch.
In late 2011, there was a was a vacuum created after our former Chicago Tea Party coordinator Steve Stevlic retired from his leadership role. I sort of got sucked into that vacuum. And today, with the help of the other dedicated members of the Chicago Tea Party's Board of Directors, we continue to represent the Tea Party movement right here in the heart of "Hope & Change".
DS: What's the background on this rally?
ST: The birth of the modern day Tea Party was on February 27, 2009 – that's when we had our first Tea Party Rally, after Rick Santelli's famous rant from the floor of the Chicago board of trade.
DS: How many people attended?
ST: Mainstream media said "200 people were there." I think we had between 600 and 700 people in reality. The next year, in 2010 on a freakish 74 degree day in April, we had 3,000 people.
DS: How many people do you expect this year?
ST: If we have good weather, 1,000 to 3,000. If we have bad weather, we'll have 1,000 or less. We're praying for good weather.
DS: How did you get the grant from Tea Party Patriots?
ST: We applied for it. We explained that it's the 5th Annual Tax Day Rally, and that the Tea Party started in Chicago because of Santelli. We saw a fundraising video by Tea Party Patriots and contacted the national Tea Party Patriots team. We've always struggled for money, and after the election the fundraising just wasn't coming in.
Jenny Beth and Keli were so kind in helping us. We really appreciate it.
DS: What is the goal of the Rally?
ST: To educate and motivate liberty loving Americans. We normally have anywhere from 8 to 10 speakers. In the past these speakers have included U.S. Congressman Joe Walsh, Presidential candidate Herman Cain, Lt. Governor Rebecca Kleefisch, our own Joel Pollak – chief in-house counsel for Breitbart.com, Dana Loesch – a CNN contributor and syndicated radio talk show host – and so many more. This year we have an equally impressive speaker roster.
The message is always Taxed Enough Already, and this year we've added Regulated Enough Already.
We hold our rallies on a Monday to maximize media attention, and we always get the big local stations covering us. It's the one time a year our speeches are highlighted and played on local TV, in local newspapers, and on radio. We even get some favorable coverage because we talk about the ever increasing tax burden and the President's onerous health care law.
This year, we've invited Otis McDonald, who really brought the first major lawsuit against Chicago to fight for gun rights. Joe Walsh, who just inked a Salem Broadcasting radio deal is also going to speak. He'll start on March 18, Monday through Friday, 3 hours a day from 7:00 to 9:00 pm on AM560 WIND radio here in Chicago. WLS AM890 talk show host Dan Proft will also be speaking again and hopefully doing a life broadcast with co-host Bruce Wolf from our rally again this year.
DS: What is the best way for the Tea Party Movement to move forward in convincing the American people of our message?
ST: My personal opinion is that it's through education. Without cable news in a lot of homes, we lose a lot of ways to educate. We dominate on radio, we dominate with the truth on the Internet. However, we do not dominate, nor do we even have a presence with, average Americans who do not have a cable or satellite and come home from work and turn on the TV over dinner.
I have an aunt who has never heard of Bill O'Reilly, Sean Hannity, etc. She has no access to conservative messaging on the air. We need to marshal resources to create a conservative alternative on 'free' TV to counter the local stations which are often times left leaning or extremely far left.
I also believe what Adam Andrzejewski is doing with OpenTheBooks.com will change the face of politics forever. You can now visit that site using your Iphone or Android phone and immediately access public sector salaries all over the nation. We need to show people why their taxes are so high, so we can change things on a local level. For that is where real change begins.