Interview with Mary Katharine Ham, Editor-at-Large and Fox News contributor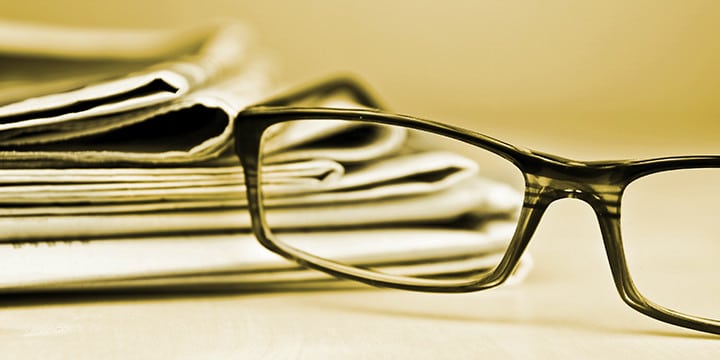 Mary Katharine Ham has long been a popular face and name in conservative politics. She has made her name in humorous and hard-hitting political commentary and Peeps. She is currently with the blog Hot Air and a contributor with Fox News.
The Hot Air/Townhall.com table was next to the Tea Party Patriots livestream station at CPAC, where Mary Katharine was kind enough to sit down and chat with me for a few minutes:
Dustin Siggins: Give us a little history of your time in politics.
Mary Katharine Ham: I was sort of a politically aware kid. I didn't realize it at the time, but I started noticing some libertarian/conservative leanings as a child. I was sort of politically attuned, but not active, even through college. I didn't work on campaigns or anything like that, but I paid attention.
My first job was as a reporter for a daily newspaper. I loved it. I learned pretty quickly that I was too right-wing for a sunny future in a traditional newsroom. So I had to make a decision to either hide everything I believed or take a different path, announce my beliefs, do sports journalism, or work in politics. I chose politics because I didn't want to burn out on sports.
I came to D.C. and ran a magazine for The Heritage Foundation. In 2006, someone asked me to cover for a person on CNN, and I didn't crash and burn, so I ended up on TV. Which wasn't part of the plan.
I've worked at Townhall.com and The Weekly Standard, and since mid-2012 I have worked at Hot Air. Working there is a perfect fit for me. My colleagues are smart, and funny.
DS: Do you still do the Peeps?
MKH: I don't. I haven't done them in a while. With Easter coming up, though, I may reprise the role. In fact, at National Harbor, the only Peeps store in the nation is in this complex. So I know where to go for supplies. I don't much use my YouTube channel, but feel free take a look at www.YouTube.com/MKHammer.
DS: What do you typically write about at Hot Air?
MKH: Usually news of the day. I am interested specifically interested in the results of Obamacare. Ideological opposition aside, the logistics of implementation – how bad the federal government is at creating technology that works, marrying federal and state bureaucracies, etc. – the rollout is going to be interesting.
Especially since it's all supposed to be done by January 1, 2014. Exchanges are supposed to open for business in October of this year, I believe, and most or all won't be operational.
I am interested as to whether in 2014 the nation has to have the whole, stupid, conversation again because the new law has ruined the old system and created nothing that's even a semblance of a replacement.
The story was always, "Things are bad, but will get better in 2014." What happens if/when they can't get it off the ground in 2014?
DS: Philip Klein criticized CPAC and the conservative movement as a whole for not doing enough on health care in the past and, it appears, going into the future. Do you agree?
MKH: I do agree. As we've seen in the presidential election and in the health care discussion, though I think it should be sufficient to say "This program is really terrible and is failing," or "This President is terrible and is failing," it's not. We have to be smart.
For instance, in Utah, the governor was pro-active at creating his own state exchange. Bare bones, free-market, etc. This allows him to say to the federal government, "I have my own plan." It gives him negotiating power now. So I worry that we seed the field by not creating laboratories where we can say "this is working for people." Unfortunately, Obamacare has created an environment where such laboratories are illegal.
Frankly, Louisiana Governor Bobby Jindal is a good guy to lead on this, and wish he talked about health care more. He's great on the issue – former head of HHS for President Bush, and at the age of 25, he took over the age entire health care system of Louisiana and made it much better.