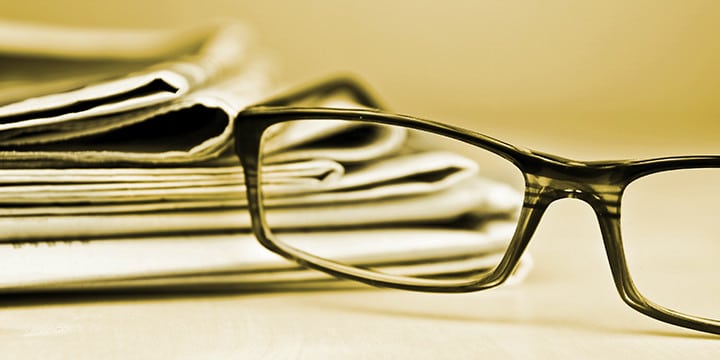 All across the country, thousands of Tea Party groups have brought the federal budget and the economy to the forefront of the public's awareness. On the local, county, state, and national level alike, the members of these groups are pushing Tea Party values in every way possible.
Nationally, Tea Party Patriots focuses on the budget, taxes, and the economy, local and state Tea Party groups have also branched off into other issues. Second Amendment infringement and private property rights are two such issues. Now, North Carolina State Coordinator Mark Hager has published two documentaries discussing the compromised borders of America.
In early 2011, Mark decided to take a look at the American border and law enforcement related to securing the border. He spent a couple of weeks videotaping his experience in Arizona a few months later, and published that documentary shortly thereafter. More recently, he released a DVD in February 2013 talking about the drug smuggling and terrorist threats to American sovereignty. Anyone who would like to donate to Mark's effort can go here.
Tea Party Patriots blogger Dustin Siggins sat down with Mark to discuss his experience and his newest DVD.
Dustin Siggins: How did the issue of immigration become of interest to you?
Mark Hager: In 2011, at a Tea Party meeting, we split up a variety of issues to deal with. I decided to focus on border and law enforcement. Specifically, I focused on Arizona, and when I started doing research I contacted Cochise County Sheriff Larry Dever. Sheriff Dever is a straight shooter when you talk to him. He doesn't glamourize himself or others and tells it like it is.
I left a message for the Sheriff, and soon got a call back. We became friends, and I asked him to come to North Carolina in Spring 2011 to the GOP Convention in NC. He ended up speaking to the Tea Party delegation. It was awesome – standing room only. He brought new and important information to people who are a couple of thousand miles from the border.
I ended up going to Arizona with the Sheriff, a county commissioner, a Charlotte business manager and others, all of whom have skill with photography. We went on missions day and night as well as spending time with ranchers on the border. We covered areas within 30 to 60 miles from the border.
What we saw was very depressing. Tucson, AZ sector has 1,300 Border Patrol agents…but few were actually on the border. This left approximately 80 Sheriff Deputies in a precarious situation.
One of the scariest things about the experience was the prevalence of drug cartel surveillance. Local people told us they are being watched by drug smuggler scouts. Houses can't be left empty or houses will be broken into. It's gotten so bad that many people don't report break-ins, which means federal figures can claim break-in reports are down. Unfortunately, it's merely that they were not reporting what was going on.
The documentary we took in 2011 went up shortly after we returned. That documentary focused on how the uncontrolled border is impacting U.S. residents along that border.
DS: What does the new video show?
MH: It's a comprehensive, informative documentary with law enforcement offices from Arizona to New York City. We show the same corridors for drugs, etc. are being used by Iranian Quds's forces, Hezbollah, and transnational cartels. It's absolutely terrifying how we lack the ability to stop smuggling and terror with our enforcement.
DS: How many drugs come through the border weekly?
MH: I don't know. You're looking at tons. That's the only way to describe it. We learned marijuana is primarily used as a tool. It's low-key in the drug networks. Marijuana is essentially a training/feeder system for drug smugglers. It's also used as a distraction for law enforcement so more harmful and lucrative drugs can sneak through.
DS: Regarding marijuana, there are claims that marijuana legalization would help the border situation for the reasons you indicate above. Smugglers would be fewer and less dangerous, which would be helpful.
MH: If you legalized marijuana, for the purpose of taxing it – like alcohol – you will still have a black market. Taxes will increase marijuana costs, like cigarette costs today have created a black market. For big drugs, such as methamphetamines, in HUGE amounts – legalization would be insane! It's a dangerous drug. Meanwhile, opium, cocaine, and other drugs are coming here, and money is wired back to other countries. Terrorist cells and drug cartels are being funded. Chinese groups send the components for meth labs by the barrel for straight cash.
DS: You've mentioned terrorists a couple of times. What is the terrorist threat you saw?
MH: We saw prayer rugs, books, personal accounts and other items indicating the presence of Muslim terrorists. The Palo Alto nuclear power plant had to be protected in 2004 after a book detailing targets was captured. The Morgan Ranch is a hotspot – 100 people were arrested in November 2011.
Janet Napolitano admits our borders let terrorists through. But without border patrol or security, we have no idea beyond that what is going on, how many are here, etc.
The Saudi assassination attempt, a couple of years ago, was helped by drug smugglers. In fact, American drug habits helped fund the Arab Spring.
DS: Top 3 solutions to fix the border?
MH: First, Put border patrol on the border. Let them do their job. Put them under partial Sheriff supervision so they can weed out the dirty agents. Fast & Furious is addressed in the documentary, and how infiltration has occurred in our national security programs. Cartels are being helped by some in law enforcement as well. Sheriffs are elected by counties, so they are under pressure to do something, but it may not be enough.
Second, the United States needs better internal security. They should follow Article IV, Section 4 of the Constitution, which empowers the states to receive protection from the federal government with regards to invasion and domestic violence.
Finally, you're going to have to slow up shipments of goods coming in so it can be actively checked, fully and thoroughly. Who wants to eat grapes after they've been sitting on meth for hours! Plus we have no idea who is coming into America. 35 nations waive Visa rights, so terrorists use that to get people in. A fence is useless if nobody is watching it. In Arizona you can travel for hours along the fence never seeing border enforcement (The Canadian border is not well-protected, either, but the southern Border is typically what the media reports on.)
DS: Where can people find your video, how can they donate, etc.?
MH:  Currently, it is posted on the Yadkin Valley Tea Party website. We ask for donations to help cover cost and the next trip involving multiple Sheriff Offices: