Impeachment Hysteria Is Doing Wonders for President Trump's Campaign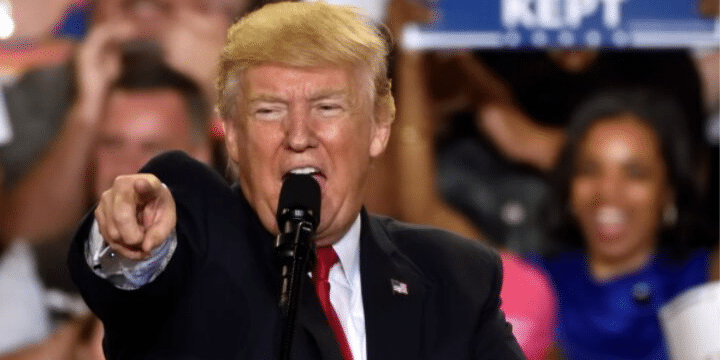 In an incredible win for President Donald Trump, his campaign raised millions of dollars thanks to the rambling threats of impeachment from the Democrats. The left has really stepped in it this time. Market Watch reports:
The Trump 2020 campaign has been working this week to capitalize on the impeachment inquiry launched by House Speaker Nancy Pelosi, asking donors to contribute to an "Impeachment Defense Task Force" and attracting millions of dollars in donations.

State-level Republican groups are fundraising off House Democrats' impeachment effort as well, with the Nevada Republican Party offering donors a T-shirt that says "Impeach This" and shows a 2016 election map. The Nevada GOP said the money raised would be split between the state party and Trump's campaign.

The Trump campaign and Republican National Committee together raised $5 million in the 24 hours after Pelosi announced the impeachment inquiry, said Brad Parscale, the president's campaign manager, in a tweet on Wednesday. Parscale's tally came after another campaign official said the "Impeachment Defense Task Force" raised $1 million in the first three hours after the House speaker's announcement on Tuesday.

"Next to @realDonaldTrump, Democrats are our best fundraisers! Thanks, Nancy!," said the Republican National Committee's chief of staff, Richard Walters, in a tweet on Wednesday. Walters estimated the Trump campaign and RNC had raised nearly $30 million in the past week.
In 2016, when Trump was still just a candidate, he joked that we would get tired of winning. It's been three years and we're not tired yet!