Immigration and Jobs Myth #1: "Companies are short on Skilled Labor"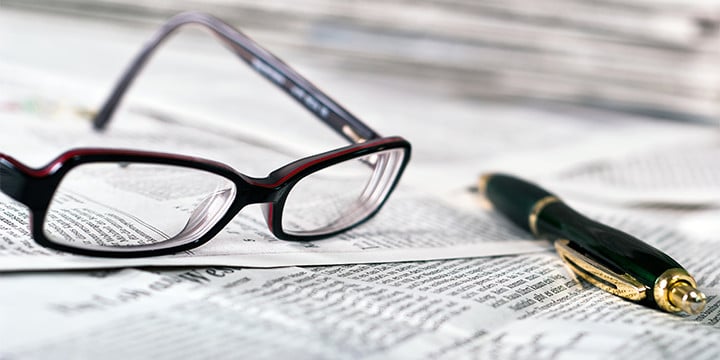 In their push for amnesty, Democrats and corporate lobbyists like Microsoft continually tout economic benefits of comprehensive immigration reform. In his pitch late last year, the President claimed the Senate's Gang of 8 Bill would "boost our economy" and "give us an opportunity to attract more investment and high-skilled workers who are doing great things in places like Silicon Valley and around the country." [1] Just a few weeks ago, Senate Majority Leader Harry Reid echoed a similar message, while taking a jab at those who opposed the Gang of Eight bill.
"Comprehensive immigration reform would have added an average of 121,000 more jobs per year over the next 10 years," Reid said. "Unfortunately, House Republicans, under the influence of the Tea Party, refused to bring it up for a vote. Their refusal is costing our economy added growth that we need." [2]
There is no doubt our economy is in desperate need of growth. June brought a 36-year record low, with only 62.8% of Americans participating in the labor force. For Rich Hajinlian – whose job opportunity was hijacked by someone with an H-1B visa – immigration reform is not the answer.
"'It's getting pretty frustrating when you can't compete on salary for a skilled job,' said Rich Hajinlian, a veteran computer programmer from the Boston area. 'You hear references all the time that these big companies … can't find skilled workers. I am a skilled worker.'
Hajinlian, 56, who develops his own web applications on the side, said he applied for a job in April through a headhunter and that the potential client appeared interested, scheduling a longer interview. Then, said Hajinlian, the headhunter called back and said the client had gone with an H-1B worker whose annual salary was about $10,000 less.
'I didn't even get a chance to negotiate down,' he said." [3]
Microsoft, who has poured millions of dollars each year into immigration reform efforts, is one of the "big companies" pushing for more high-tech visas for foreign workers. They claim a gross shortage of skilled labor hinders their U.S. operation. The company's general counsel, Brad Smith, explained in his testimony before the Senate Judiciary Committee hearing on S. 744, "We are increasingly grappling with a significant economic challenge… We are not able to fill all the jobs that we are creating." [4] Smith further expounded on the issue at a Princeton lecture, "If you look at the state of computer science today, there are actually more jobs than people — by a very large margin." [5]
If that is the case, then Microsoft should be adding jobs, not cutting them. The news of the tech giant – eliminating up to 18,000, or 14% of its workforce – drew ire from conservatives, who've long said there is no shortage of STEM (Science, Technology, Engineering and Math) workers in the United States.
"So today I'm going to issue a challenge to Majority Leader Reid and every single one of our 55 Senate Democrats who voted unanimously for this Gang-of-Eight bill," [Senator Jeff] Sessions said, emphasizing that the bill would double the number of guest-worker visas that are awarded. "With Microsoft laying off 18,000 workers, come down to the Senate floor and tell me that there's a shortage of qualified Americans to fill STEM jobs. Come down and tell us: Do you stand with Mr. Gates or do you stand with our American constituents?" [6]
Mr. President and Congress – the question has been asked, and the choice is yours. Will you put American workers first?
---