House Conservatives Must Stick Together as a Bloc, Maximize Their Leverage and Strength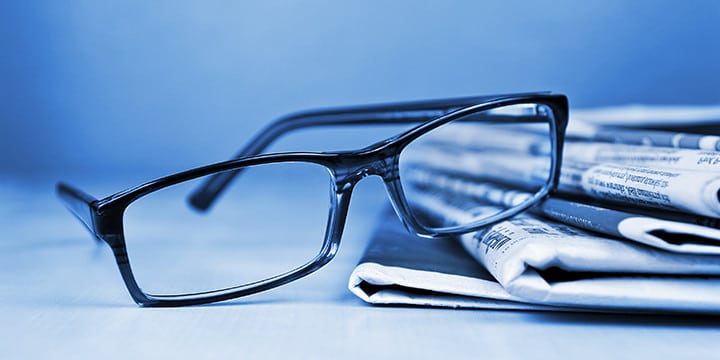 As the House Republican Conference works to elect a new Speaker, the media, the GOP establishment, and the talking heads continue to focus on personalities rather than principles. They miss the point entirely — what's important is not the who, but the what.
They completely ignore the fact there is a thoroughly viable candidate in the race for Speaker – his name is Daniel Webster, and he's actually had experience in a very similar situation, where he successfully reformed the processes and procedures of the Florida House of Representatives.
The House Freedom Caucus, working together with grassroots conservatives and conservative organizations, have formed a coalition to ensure they have a voice in the House. They have held firm as a group and they must continue to do that. They have been sticking to a set of principles and have been committed to ensuring the next Speaker will adopt those principles. 
We must do everything we can to get them to remain together as one bloc.
The House Freedom Caucus and other conservatives have endorsed Webster. Right now it appears that they will continue to back him because he is the only one who has laid forth a plan that adheres to the principles that conservatives want to see enacted in a reform effort.
The case for Daniel Webster:
He has laid forth a plan to decentralize the top-down power structure that currently exists in the House. This would prevent a small group in the leadership from forcing its agenda and locking conservatives out of the process. It will allow legislation to live and die by the vote in committee and on the House floor, giving individual Members more power to represent their constituents.
The agenda would not be forced or pushed through by the leadership, so the days of Republicans trying to muster up Democrat votes to pass bad legislation would be numbered.
He has experience implementing such a plan in the Legislature in the State of Florida (how many other Members have led a legislative body at any level?). This will give him the freedom to implement his plan without having to rely on left-over staffers from John Boehner's office telling him how things should be done under "business-as-usual" standards.
Some assert Daniel Webster is not a conservative. We would argue that his desire, plan to return the power in Congress to each individual elected Representative instead of a handful in "leadership," and determination to reassert Congress' Article I powers as outlined in the Constitution are conservative. We stand for constitutionally limited power, and he has a plan and a proven track record of decentralizing and limiting power as the Constitution intended.
He has earned the endorsement of some of our closest allies and biggest champions in the House — guys like Louie Gohmert, Mark Meadows, Steve King, and others who have time and time again stuck their necks out for what was right and not what was politically expedient. These guys have earned our trust. We should have their backs.
 If not Webster, it must be someone who has a similar plan. It can't be someone who will simply come in and fill John Boehner's shoes. 
 It's time for the House to get to work. Boehner is a lame duck and there are many important issues that must be addressed. The grassroots didn't fight for so long to remove Boehner simply to allow the establishment to let the clock run out until they can get their next squishy speaker. It's time to act now. 
Force a vote with the candidates who exist. Conservatives must stick together during this process.
 Warning: If the GOP establishment works with Democrats to retain Boehner or to elect a new liberal Republican Speaker, they risk losing the American people who have propelled them to victory in the House since 2010. The American people are fed up with Republicans who won't stand up for the issues that they campaign on. 
Teaming with Democrats to block a true reform candidate for Speaker would be the final nail in the coffin. It would justify everything that we have been saying all along, and could, quite possibly, lead to an irrevocable breach.
To read more about why Tea Party Patriots opposes Paul Ryan for Speaker of the House, please read Jenny Beth's latest column in Politico Magazine.
Please call the following conservative Members of Congress and encourage them to stand firm en bloc and to continue to support Daniel Webster for Speaker of the House.
| | | |
| --- | --- | --- |
| Mo Brooks | AL-5 | 202-225-4801 |
| Gary Palmer | AL-6 | 202-225-4921 |
| Trent Franks | AZ-3 | 202-225-4576 |
| Paul Gosar | AZ-4 | 202-225-2315 |
| Matt Salmon | AZ-5 | 202-225-2635 |
| David Schweikert | AZ-6 | 202-225-2190 |
| Tom McClintock | CA-4 | 202-225-2511 |
| Ken Buck | CO-4 | 202-225-4676 |
| Curt Clawson | FL-19 | 202-225-2536 |
| Ted Yoho | FL-3 | 202-225-5744 |
| Ron DeSantis | FL-6 | 202-225-2706 |
| Bill Posey | FL-8 | 202-225-3671 |
| Jody Hice | GA-10 | 202-225-4101 |
| Barry Loudermilk | GA-11 | 202-225-2931 |
| Rod Blum | IA-1 | 202-225-2911 |
| Steve King | IA-4 | 202-225-4426 |
| Raúl Labrador | ID-1 | 202-225-6611 |
| Marlin Stutzman | IN-3 | 202-225-4436 |
| Tim Huelskamp | KS-1 | 202-225-2715 |
| John Fleming | LA-4 | 202-225-2777 |
| Andy Harris | MD-1 | 202-225-5311 |
| Justin Amash | MI-3 | 202-225-3831 |
| Mark Meadows | NC-11 | 202-225-6401 |
| Scott Garrett | NJ-5 | 202-225-4465 |
| Steve Pearce | NM-2 | 202-225-2365 |
| Jim Jordan | OH-4 | 202-225-2676 |
| Jim Bridenstine | OK-1 | 202-225-2211 |
| Keith Rothfus | PA-12 | 202-225-2065 |
| Scott Perry | PA-4 | 202-225-5836 |
| Mark Sanford | SC-1 | 202-225-3176 |
| Jeff Duncan | SC-3 | 202-225-5301 |
| Mick Mulvaney | SC-5 | 202-225-5501 |
| Scott DesJarlais | TN-4 | 202-225-6831 |
| Louie Gohmert | TX-1 | 202-225-3035 |
| Ted Poe | TX-2 | 202-225-6565 |
| Brian Babin | TX-36 | 202-225-1555 |
| Dave Brat | VA-7 | 202-225-2815 |
| Morgan Griffith | VA-9 | 202-225-3861 |
| Reid Ribble | WI-8 | 202-225-5665 |
| Alex Mooney | WV-2 | 202-225-2711 |
| Cynthia Lummis | WY-At Large | 202-225-2311 |