Governor Brown: "From Mexico to California in 20 Minutes"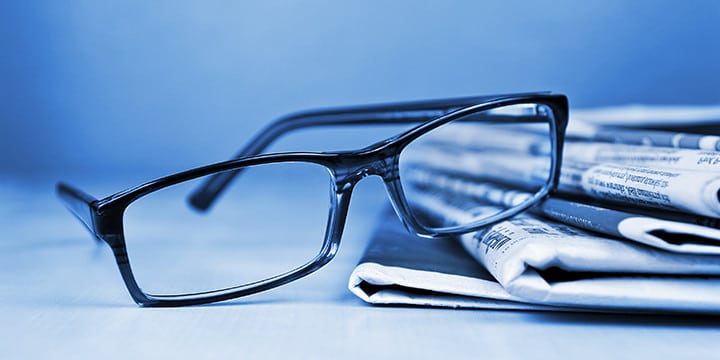 Lax enforcement of our immigration laws has erased the border between the United States and Central America to the point that Mexican President Enrique Peña Nieto is now calling our nation "the other Mexico." The bold reference, made during his recent visit to Los Angeles, received no push back from California Governor Jerry Brown, who told the Latino audience "you're all welcome in California," regardless of citizenship. [1] Nieto, whose country has much to gain from amnesty, greatly praised California for its strides in advancing the rights of immigrants.
"There are still states that have not evolved so much as California, that still skimp on recognition and, even worse, the rights of immigrants," he said. "Those who still believe and bet for the exclusion and discrimination or the rejection of diversity … I only have one thing to say: the future, and a very near future, will demonstrate your ethical mistake. Time will show we're right." [2]
The Golden State's inviting perks, such as driver's licenses for illegal immigrants, have made it a haven for those crossing the border. With 10.2 million immigrants residing in California, more than a quarter of them are illegal, making up "nearly 10% of the state's workforce, including '38% of the agriculture industry and 14% of the construction industry,'" as reported by a California Immigrant Policy Center report. [3] According to Governor Brown, roughly 30% of California's schoolchildren are "either illegal immigrants or do not speak English."
Despite these staggering numbers, Brown continues to embrace the influx of illegal immigrants. During his last visit to Mexico, the Governor agreed "to press forward with plans to create a new border crossing in San Diego County, which advocates say could alleviate delays." [1] Making reference to that decision, Brown joked at the Los Angeles event, "If we can put a man on the moon, we can put a man from Mexico to California in 20 minutes." [2]
While Brown is eager to forge new opportunities for illegal immigrants, California taxpayers may be less enthusiastic about shouldering the financial burden. A study released in June by the Federation for American Immigration Reform (FAIR) "finds that providing education, health care, law enforcement, and social and government services to illegal aliens and their dependents costs Californians $25.3 billion per year," which comes to $2,370 annually for the "average California household – headed by a U.S. citizen." [4]
In light of the Governor's remarks about 30% of the state's students being illegal or unable to speak English, the study interestingly notes that education funding consumes the largest portion of these costs.
"Funding the K-12 education for children who are themselves illegal aliens and for the citizen children of illegal aliens accounted for the largest share of the cost to taxpayers at $14.4 billion. These services included standard public school educations and supplemental English language instruction. Despite federal funding, the average per pupil expenditure is $10,450 each year." [4]
Taxpayers could be on the hook for even more, if Governor Brown signs the California Dream Loan Program, SB 1210, which recently passed the Senate. In addition to state scholarships and the in-state residence tuition rates, the loan program established for University of California and California State University would grant illegal immigrants "the opportunity to apply for student loans." The initial amount would be set at $9.2 million with state funds – taxpayers – picking up 75% of the cost. [5]
Neither California nor any state can afford to continually absorb the flood of immigrants, and the all the costs associated them, without digging deeper into residents' pockets and getting deeper into debt.
---