GOP moves forward to end Senate gridlock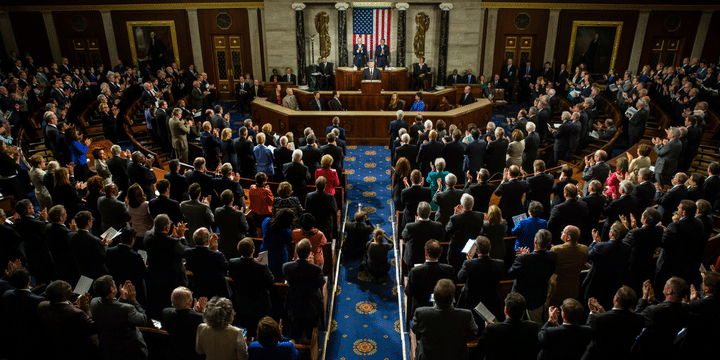 As of now, hundreds of President Trump's nominees are victims of Democrats using Senate rules to create gridlock and bottleneck the process. Republicans are now stepping in with a proposal to stop Democratic obstruction of these nominations. The proposal would cut the current 30 hours of debate time on nominations to eight hours in order to speed up the process, stop Democrats abuse of the rules and — most of all — stop wasting time on Senate floor to confirm these well-qualified nominees.
The proposal from GOP Sen. James Lankford (Okla.) would cut the additional 30 hours of debate down to eight hours. Post-cloture debate for district judge nominees would be further capped at two hours.

Republicans argue the change is necessary because Democrats are slow-walking the president's picks in an attempt to undermine the Trump administration.

McConnell said Democrats are "wasting the Senate's time" by dragging out debate time for uncontroversial nominees.

"At some point the question is, what is a constructive use of the Senate's time?" he said ahead of the vote.

Lankford added that he's "not trying to be partisan" but to "fix" a long-running issue.

…

As of late last week, Trump has gotten 395 nominations confirmed, with an average timeframe of 85 days from nomination to confirmation, according to a tracker by The Washington Post and the Partnership for Public Service.

Trump has another 205 nominees stuck somewhere in the Senate's backlog, according to the tracker.
The Senate had a well-deserved reputation for being "the world's greatest deliberative body." In recent years, the rules have been used in partisan efforts to obstruct and stall the agenda of whoever is holding office at the time. It's time for the rules to change and to restore the Senate's reputation of being a place of great debate. Sign the petition to urge the Senate to update its antiquated debate rules, which liberals have abused to obstruct the confirmation of President Trump's judicial nominees.