For Obamacare, more problems ahead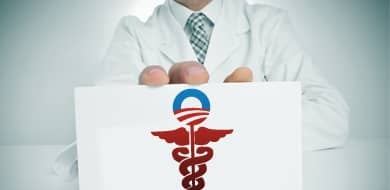 The Washington Examiner reported yesterday that watchdog group Judicial Watch is suing the Department of Health and Human Services for Obamacare-related documents about the healthcare.gov website. [1] Apparently HHS has (illegally, according to Judicial Watch) denied two Freedom of Information Act (FOIA) requests for documents pertaining to security risks that go along with a website that asks for applicants' personal information. The FOIA request also asked for documents relating to the administration's decision last December to establish a "hardship exemption" to allow people whose current plans were cancelled, to buy insurance outside the Obamacare exchange.
The Obama Administration seems intent on keeping that information hidden from the public. What else are they hiding? Only time will tell. But today – one day after the official enrollment deadline – we know there's plenty the administration wished it could keep hidden. Despite Valerie Jarrett's claim that signing up for coverage is "easy peasy," [2] the facts say otherwise.
On March 31, the last day of enrollment, the healthcare.gov website failed for four hours in the midst of the administration's last-ditch promotional efforts. [3] It's certainly telling that enrollment closed the same way it opened: plagued with technical problems. Still, the problems with Obamacare extend far beyond the website.
Over the coming months, we're sure to see more examples of higher premiums, more examples of people getting kicked off their plans, more examples of people getting stuck in a bureaucratic nightmare, and more refusals from the administration to break down and publicly distribute hard numbers about Obamacare enrollees.
This is only the beginning. The argument that the left will surely push going forward is that all the technical glitches and roll-out bumps will be worth it. We know better. Flawed policy is flawed policy. Obamacare will continue to wreak havoc on the American people, as well as small businesses. The sooner we put an end to that, the better.
---