Florida, This is All Too Familiar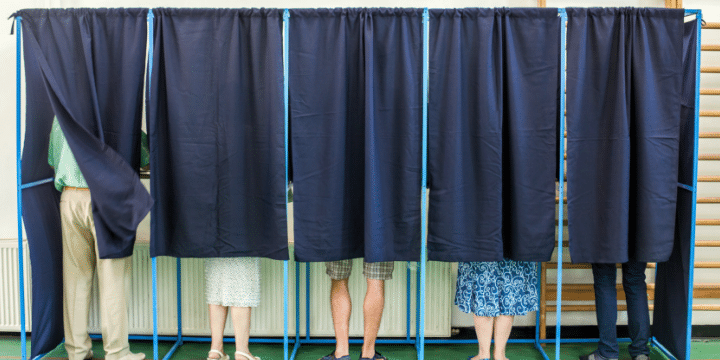 Exactly one week after the elections, Florida election officials are recounting ballots for too-close-to-call gubernatorial and Senate races. After gubernatorial candidate Andrew Gillum conceded to Tea Party Patriots Citizens Fund endorsed candidate Ron DeSantis Tuesday night, he turned around and demanded that "every vote be counted" when the margin of the race fell into the range of a machine recount mandated by Florida law. Meanwhile, in the US Senate race between Democratic incumbent Senator Bill Nelson and Governor Rick Scott the vote margin fell into the range of a manual recount mandated by Florida law — after Gov. Scott had been declared the winner. So what happened? The Supervisor of Elections in Broward and Palm Beach Counties failed to finish counting votes by state mandated deadlines. Gov. Scott filed a lawsuit last week against Broward Elections Supervisor Brenda Snipes for allegedly refusing to tell them about votes she has not yet counted — votes that should have been reported to the state on an ongoing basis. This is all way too familiar with these counties and creates skepticism in the integrity of our electoral system.
The Daily Signal has the story:
The vote totals Snipes tabulated two days after the election would have readers believe that more people cast votes for agricultural commissioner than for U.S. senator.

Additionally, lawyer Marc Elias of Perkins Coie—who hired Fusion GPS for the Democratic National Committee to investigate Donald Trump during the 2016 presidential election—has been hired to litigate a recount on behalf of Democrats.

The Republican National Committee also pointed out 12 times news stories, using its own headlines, where Snipes has "been outright incompetent and possibly criminal":
Illegally destroying ballots (Sun Sentinel, May 14, 2018)

Absentee ballots that never arrived (Miami Herald, Nov. 6, 2018)

Fellow Democrats accused her precinct of individual and systemic breakdowns that made it difficult for voters to cast regular ballots (Miami Herald, Nov. 4, 2014)

Posted election results half an hour before polls closed – a very clear violation of election law. (Miami Herald, Nov. 2, 2018)

Sued for leaving amendments off of ballots (Miami Herald, Oct. 20, 2016)

Claiming to not have the money to notify voters when their absentee ballot expired (Sun Sentinel, November 8, 2018)

Having official staffers campaign on official time (Broward Beat, July 20, 2016)

Problems printing mail ballots (Miami Herald, Nov.2, 2018)

Accusations of ballot stuffing (Heritage, Aug. 1, 2017)

Voters receiving ballots with duplicate pages (Miami Herald, Nov. 2, 2018)

Slow results and piles of ballots that cropped up way after Election Day (The Capitolist, Nov. 8, 2018)

Opening ballots in private, breaking Florida law (Politico, Aug. 13, 2018)
In 2000, Florida was faced with a presidential election recount which led to a U.S. Supreme Court ruling forcing election officials to follow the law. Sadly, rampant incompetence still exists in Florida with Broward County supervisor of elections, Brenda Snipes – appointed in 2003 – being the prime example. With 2020 races looming, situations like this are making Americans lose faith in the electoral system. Supervisors of Elections should be more diligent in following the process as laid out by our election laws, and if they fail to do so, they ought to be removed from office to maintain confidence and integrity in our elections.