Final Push to Protect the 4th Amendment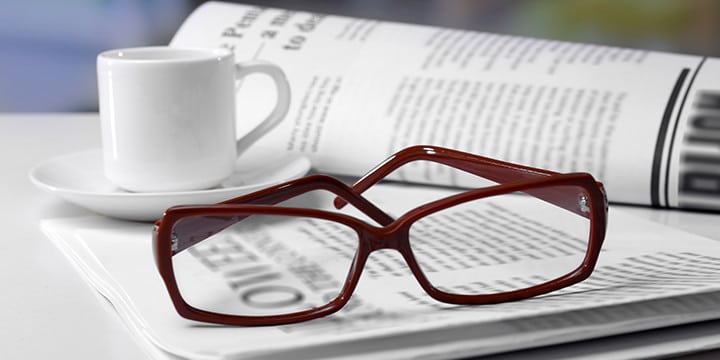 Now that everyone is back to their normal routines after the long Memorial Day weekend, I wanted to give you a recap of what happened last week and over the weekend in regards to the Patriot Act.
Many of you were likely traveling or spending time with loved ones to remember those who served and paid the ultimate price protecting our freedoms. We recognize that generations of Americans have been so selfless that they have given their lives to ensure our liberty.
I happened to be in Washington, DC, last Wednesday when Senator Rand Paul (KY) began his filibuster of the Patriot Act. I had some free time, so I decided to visit the Senate gallery to witness this historical event first hand. It isn't very often that such a broad bi-partisan coalition exists around an issue, but it was on full display last week. We saw it with the unlikely alliances of Tea Party Patriots, the ACLU and NAACP and with Senators Patty Murray (WA) and Ron Wyden (OR) – among others – taking to the Senate floor to support Senator Paul's efforts. You know that Washington has a problem when such vastly opposing groups and individuals come together on an issue. We hope they are listening!
I spent the evening on Friday driving to Florida to spend time with my own family – where I arrived about 11pm. I knew that the Senate was set to meet late Friday night/early Saturday morning, so I decided to pull up C-SPAN2 so I could see the events unfold. The entire time I was thinking – it is so wrong that people have to do this type of thing at 1am on a Saturday morning of a holiday weekend.
Without boring you with every detail of every vote that took place, let me give you an overview.
After midnight on Saturday morning, in the dark of night on a holiday weekend, we witnessed Senate Majority Leader Mitch McConnell (KY) running the Senate like his Democrat counter part Harry Reid (NV) did for years. It was disgusting to see them operating in darkness, while most Americans were preparing for a long weekend with their loved ones to remember those who have fought and died for our freedoms.
Senator Rand Paul continued his fight to protect the fourth amendment and end the government's illegal mass surveillance program. First, the USA Freedom Act, which passed the House of Representatives with an overwhelming bi-partisan majority and was sponsored by Senator Mike Lee (UT) in the Senate, was brought up for a procedural vote requiring 60 votes to pass and came just short of that mark. Then a vote was brought up for the reauthorization of the Patriot Act, which failed miserably. Then, Mitch McConnell tried several times with unanimous consent requests to renew the Patriot Act on a temporary basis – without any changes – only to be met with objection from several Senators.
During the exchange we learned that originally, Senator Paul wanted a vote on six amendments to the Patriot Act that would protect the rights of individual Americans. He was ultimately willing to compromise to have a vote on just two of those amendments. Those amendments (according to his staff) include provisions to prevent meta data collection and to prevent general warrants from being issued to a tele-com provider that would encompass all phone records from that provider. He'd rather see warrants be issued for individuals rather than a general warrant that would cover any customer of a particular tele-com provider. Senator McConnell refused.
By the end of the night, it was clear that McConnell didn't have the votes to get his way. The Senate went into recess and won't adjourn until the evening of Sunday, May 31 – the day the Patriot Act is set to expire. This was a temporary victory for defenders of the fourth amendment.
Finally, this week Senator Richard Burr (NC) is working up a "compromise" on this issue. This is nothing more than a shill for leadership to get what they want and rally enough votes around a so-called compromise. In our estimation, the USA Freedom Act was a sufficient compromise – though not strong enough for Senator Paul because of the ability for the government to issue general warrants to specific tele-com providers. Senator Mike Lee said earlier this week that he thinks the Senate has the votes to pass the USA Freedom Act, even though the original vote failed.
We commend Senator Paul for his efforts and all of those who stood with him. We also commend Senator Mike Lee for his efforts on the USA Freedom Act. Now we need to have a final push for Senator McConnell to hear the concerns of the American people. Call the list of Senators (below) and tell them to protect our privacy rights, tell them to stop spying on innocent Americans, and tell them to allow Senator Rand Paul to bring his amendments to the floor – or at the very least to have another vote on the USA Freedom Act. This is a fight we can win, but it is going to take all of us putting pressure on these Senators to do the right thing.
Senators to Call:
Mitch McConnell KY 502-582-6304
James Lankford OK 405-231-4941
Cory Gardner CO 303-391-5777
John Hoeven ND 701-250-4618
David Perdue GA 202-224-3521
Jeff Flake AZ 602-840-1891
David Vitter LA 225-383-0331
Bill Cassidy LA 225-929-7711
Pat Toomey PA 814-453-3010
Mike Crapo ID 208-334-1776
Mike Enzi WY 307-772-2477
Jerry Moran KS 316-631-1410
Daniel Sullivan AK 907-586-7277
Shelley Moore Capito WV 304-347-5372
Ron Johnson WI 414-276-7282
Rob Portman OH 513-684-3265
Joni Ernst IA 515-284-4574
John Boozman AR 501-372-7153
Richard Burr NC 336-631-5125