Federal government tactically retreats on cigarette labels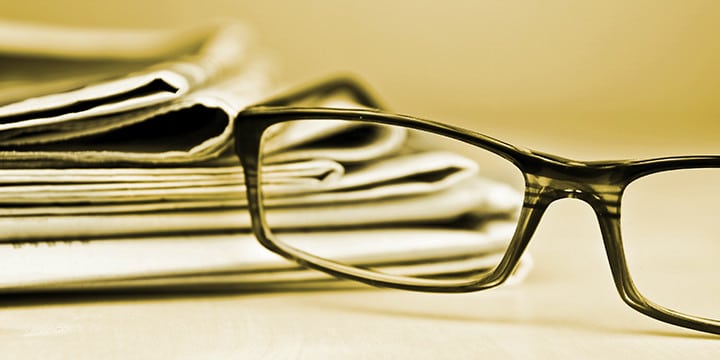 When it comes to the First Amendment, cigarette companies are up there with health insurance companies and Wall Street banks as some of the last organizations I want to spend time defending. However, when the government oversteps, we are temporarily allies. This week, the federal government decided to stop arguing a lawsuit that would require companies to put graphic images on cigarette packs:
The U.S. government is abandoning a legal battle to require that cigarette packs carry a set of large and often macabre warning labels depicting the dangers of smoking and encouraging smokers to quit.
Instead, the Food and Drug Administration will go back to the drawing board and create labels to replace those that included images of diseased lungs and the sewn-up corpse of a smoker, according to a letter from Attorney General Eric Holder obtained by The Associated Press. The government had until Monday to ask the U.S. Supreme Court to review an appeals court decision upholding a ruling that the requirement violated First Amendment free speech protections.
"In light of these circumstances, the Solicitor General has determined … not to seek Supreme Court review of the First Amendment issues at the present time," Holder wrote in a Friday letter to House Speaker John Boehner notifying him of the decision.
The efforts were based upon a 2009, the Family Smoking Prevention and Tobacco Control Act:
For the first time, gave the federal government authority to regulate tobacco. The nine labels originally set to appear on store shelves last year would've represented the biggest change in cigarette packs in the U.S. in 25 years.
But don't worry – the bureaucrats aren't going to stop making government bigger to protect you from a product you already know is harmful:
The nine graphic warnings proposed by the FDA included color images of a man exhaling cigarette smoke through a tracheotomy hole in his throat, and a plume of cigarette smoke enveloping an infant receiving a mother's kiss. These were accompanied by assertions that smoking causes cancer and can harm fetuses. The warnings were to cover the entire top half of cigarette packs, front and back, and include the phone number for a stop-smoking hotline, 1-800-QUIT-NOW.
In a statement on Tuesday, the FDA said it would "undertake research to support a new rulemaking consistent with the Tobacco Control Act." The FDA did not provide a timeline for the revised labels.
"Although we pushed forcefully … (the) ruling against the warning labels won't deter the FDA from seeking an effective and sound way to implement the law," Dr. Howard Koh, assistant secretary of the Department of Health and Human Services, wrote in an blog post Tuesday afternoon.
As a non-smoker who finds the habit distasteful, to say the least, efforts like this are emotionally appealing, but they are problematic for a variety of reasons. Erika Johnsen said it best at Hot Air:
It isn't exactly that I have any particular love in my heart for tobacco companies, but there are a million and one products and behaviors out there that all carry varying degrees of health and safety risks — in which we all choose to engage anyway, as well-acquainted as we generally are with those associated risks. You've got to draw the line somewhere, and I prefer to keep the federal government on a short leash.