Facts vs. Political Opportunity on energy reform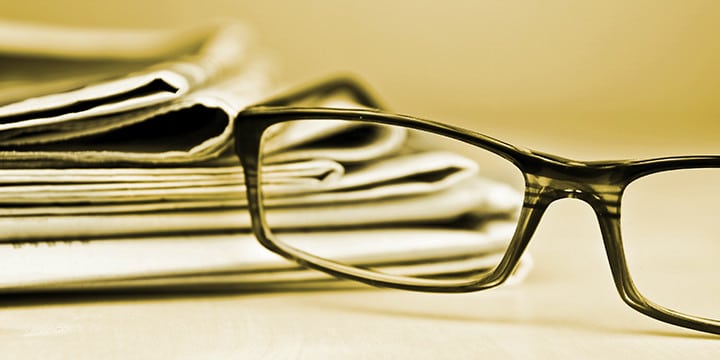 I've been out of the office for a couple of days, so I've barely heard about the oil spill in Arkansas. Fortunately, PBS Newshour is on the job:
And not just any oil, a type of heavy crude called diluted bitumen, from the tar sands of Western Canada and similar to what the proposed Keystone XL Pipeline would carry.
Running from Patoka, Ill., to Nederland, Texas, the Pegasus pipeline is capable of transporting 96,000 barrels of oil a day. It passes through this Little Rock suburb, and also through 13 miles of the close-by Lake Maumelle watershed, leaving many concerned with the risks posed to Arkansas' water supply.
Yesterday at a bird shelter in nearby Russellville, specialists cleaned ducks covered in the heavy crude. Investigators are still trying to find out what caused the rupture. According to Exxon's estimates, between 3,500 and 5,000 barrels of oil spilled. More than 20 homes were evacuated.
Last year in the U.S., 364 pipeline spills occurred, resulting in the dumping of 54,000 barrels of oil, according to the Department of Transportation. This latest breach, while considered relatively small, raises new questions about the proposed Keystone XL pipeline extension and whether President Obama should approve it.
Exxon Mobil says it will cover the entire cost of cleanup, which as of yesterday had recovered 12,000 barrels of oil:
Exxon Mobil officials told ABC News the company will pay for all of the cleanup costs associated with last week's oil spill in central Arkansas. Exxon officials were in the town of Mayflower, the site of the spill, today with Attorney General Dustin McDaniel to begin the investigation, McDaniel's office told ABC News.
This is, obviously, a bad spill, though small by oil disaster standards. Yet something appears to be missing in some of the media coverage. Oh, I know:
A mile-long train hauling oil from Canada derailed and leaked 30,000 gallons of crude in western Minnesota on Wednesday, as debate rages over the environmental risks of transporting tar sands across the border.
The leak – the first major spill of the modern North American crude-by-rail transit boom – came when 14 cars on a 94-car Canadian Pacific train left the tracks about 150 miles north west of Minneapolis near the town of Parkers Prairie, the Otter Tail Sheriff's Department said.
Canadian Pacific Railway Ltd, the country's second-largest railroad, said the company was investigating the incident. CP Spokesman Ed Greenberg said only one 26,000-gallon tank car had ruptured, adding it was a mixed freight train carrying crude and other materials.
The company did not comment as to what kind of crude the train was carrying.
But Minnesota Pollution Control Agency spokesman Dan Olson said up to three tank cars were ruptured and an estimated 20,000 to 30,000 gallons – or 475 to 715 barrels – leaked out.
Reuters reports that in a second derailment-related spill by the same company only days later, four barrels of oil were leaked.
Somewhat oddly, one spill got lots of coverage. One got far less, especially from politicians and pundits. While the pipeline spill was obviously much larger, and thus more worthy of reporting in some respects, the Wall Street Journal has noted the discrepancy in media coverage and responded to it with some interesting facts:
Journal reporters recently analyzed federal data and found that railroad-related oil incidents are soaring, with 112 oil spills reported from 2010 to 2012 compared to 10 in the previous three years. The spills are small compared to the volumes that trains are carrying, and railways are essential in areas that aren't connected to pipelines.
By contrast, oil pipelines carry far more crude and have fewer leaks per mile. They also present fewer safety risks than the 2008 explosions when Burlington Northern Santa Fe oil cars caught fire in Oklahoma, requiring evacuations. "Railroads travel through population centers. The safest form of transport for this type of product is a pipeline," former Clinton National Transportation Safety Board Chairman Jim Hall told Reuters after the Minnesota accident.
The greens are flogging claims that Canada's oil-sands crude is more corrosive to pipelines than is other oil, and that this makes the Pegasus leak (and future Keystone leaks) inevitable. Oil experts refute that claim. In any case Pegasus was built in the 1940s, and about half of America's 2.3 million miles of pipeline were built more than 40 years ago. The best way to minimize leaks is to replace this aging network with modern pipelines such as the one planned for the Keystone XL, which use technology that instantly recognizes leaks and immediately shuts down oil flow.
The simple reality is that Americans (and the rest of the world) will continue to use vast amounts of oil. Canada is going to partner with China if we don't step up and build the Keystone Pipeline, which puts America's economic, diplomatic, and national security futures at risk. And while the size of the Arkansas spill does give opponents of the Keystone Pipeline reason to highlight it, to simultaneously ignore the facts surrounding rail transportation and the practical realities of oil is to let ideology take precedence over what's best for America.