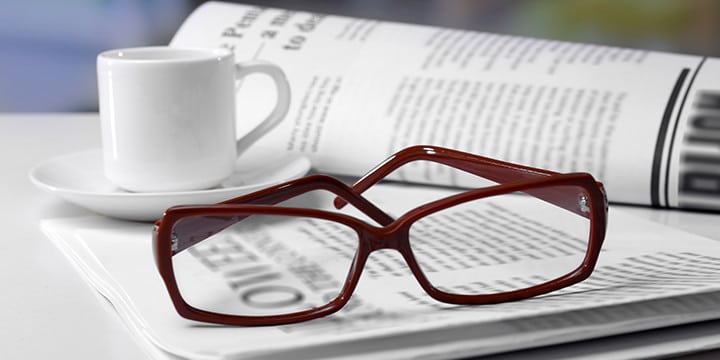 On Tuesday, Tea Party Patriots will be joined by numerous activist and other organization, as well as many leaders in the fight against Obamacare, in the Exempt America Rally. On Friday night, Senators Mike Lee (R-UT) and Ted Cruz (R-TX) joined Representative Mark Meadows (R-NC) in speaking with over 72,000 patriots across America about the fight to Exempt America from Obamacare.
The call can be heard in full here.

Below is a summary of what took place:
Senator Lee spoke first, explaining that Exempt America became an issue for him when it became clear over the summer President Obama would only enforce the parts of the health care law he wanted to. Since this is unconstitutional and brazenly unfair to the average Americans who don't have special interest voices in Washington, the Senator knew a stand had to be made.
In the Senate, only 13 of Senator Lee's colleagues have officially joined him. However, he reported that many Senators have assured him privately they will vote with him when the time comes; they just can't say it publicly yet.
The Senator closed his initial comments by noting the Beltway establishment types are alone in their support for Obamacare. Doctors, employees, employers, and even unions hate it, yet in trying to defund it fiscal conservatives are accused of wanting to shut down the government. In fact, is the Senator's goal to keep the entire government except for Obamacare open and running – and he encouraged activists to tell officeholders what's really going on when they publicly mislead their constituents.
A caller asked the Senator if Rep. Phil Gingrey (R-GA) and the two Georgia Senators (Johnny Isakson and Saxby Chambliss) are on the letter, since the Senators' offices had assured her they supported the defund effort. Senator Lee said they had not signed it, but that her effort to clarify should be replicated by activists around the nation, asking their Senators if they will vote against ALL bills that include ANY Obamacare funding.
A caller from Illinois asked where Senator Marco Rubio (R-FL) stood, and was informed that the Senator has signed the letter and is an outspoken supporter in speeches, interviews, and other public statements.
Congressman Meadows was up next, talking about the 80 House Members who have signed his letter. When asked by Tea Party Patriots National Coordinator Jenny Beth Martin what the next step is, the Congressman said "hard decisions" would have to be made, possibly as early as next Tuesday. He said he hopes to see 20 or 30 more Members join his coalition, as they have seen pressure at town halls throughout August.
He said there will be a fight, but he was encouraged to see what was going on. He made it clear people MUST call their Members of Congress and make their opinions known to their elected officials
Judith, an independent insurance broker for 15 years, then told all callers what the situation was as she saw it:
First, Congress' exemption won't work. The law is just that bad. Second, identity theft and fraud will be rampant, as "navigators" and Internet access for insurance companies will open up information about the American people to those unqualified to have them, with no oversight.
Senator Lee noted Judith was correct, but also that Obamacare was built to fail, as Senate Majority Leader Harry Reid (D-NV) pointed out weeks ago – it was designed to lead to single-payer.
Senator Cruz was next to speak, pointing out that despite our hard work, opponents of Obamacare are losing. We must create a grassroots groundswell if victory is to be ours. He said the traditional rules of Washington will crush our efforts, so we must break those rules.
According to Congressman Meadows, in Washington it is said getting rid of Obamacare is impossible. He said if we make our voices heard, it is possible, and declared that many of his colleagues in the House are more supportive because of the work of the grassroots.
Jenny Beth chimed in, noting that Obamacare will prevent all men from being equal.
Senator Cruz outlined a strategy for activists:
1) Get the House to pass an Obamacare-defunding CR.
2) Obama and Reid will scream and yell about mean Republicans shutting down the government.
3) Republicans have to stand strong. Make the argument for funding everything except for Obamacare. What about the waivers for EVERYONE except for average Americans?
4) We must mobilize millions of Americans to get on board with this strategy.
5) Collectively, we must win the argument. THEREFORE – everyone should sign the petition. Call Members of Congress. Go to all Senators' social media pages and tell them to sign the petition, and tell friends to do the same. Show up to the rally. AND HELP US WIN THE ARGUMENT.
None of the Members of Congress could say when votes would exactly happen, but the fight will be over one way or the other by October 1, so it is clear votes will take place soon. Jenny Beth pointed out only 130 Members of Congress held town halls this August, because they are hiding from the grassroots. However, the Exempt America Rally is being held the day Congress gets back, so let's show up and greet them back to Washington!
A total of more than 72,000 people were on the call, and over $53,000 was raised Thank you to our supporters and keep up the fight!