Economy recovery plagued by recession-era GDP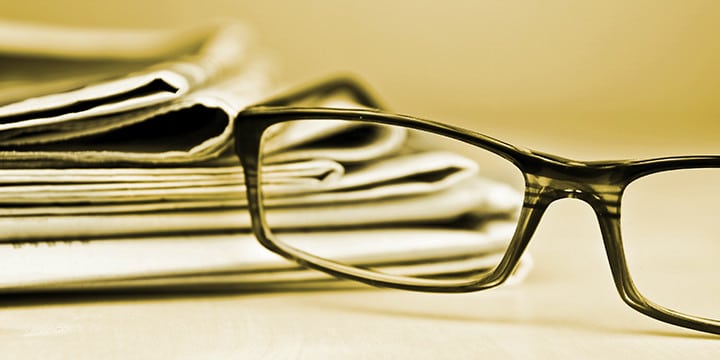 Buried under reports about IRS emails, Middle East turbulence, election results and soccer games this morning, was another dread-inducing headline. The U.S. economy collapsed in the first quarter of 2014.
The Commerce Department announced [1] Wednesday that gross domestic product fell at a 2.9 percent annual rate, marking the steepest decline of the last five years. It's the worst GDP performance since the Great Recession hit directly after the financial crisis.  Only this time, there's no preceding financial catastrophe to blame.
Some economists are pointing the severe winter weather much of the country experienced this winter. Others point to consumer spending, which only increased at a rate of one percent. For what it's worth, consumer spending accounts for more than two-thirds of the entire U.S. economic activity. But none of that touches the underlying cause for our lackluster economy.
Under President Obama, consumers are more cautious about injecting their hard-earned money into the economic void that is the current marketplace. Americans now are more wary about spending their paycheck because government policies have created an uncertain environment.
Today, for example, many American families are struggling under higher health insurance premiums. And if they aren't struggling now, they're bracing for the day a notice from the insurance company arrives in the mail. Business are also bracing for higher costs due to Obamacare. Many are operating on budgets big enough to get by, but not grow.
Moreover, in May, the seasonally-adjusted price index for meat, poultry, fish and eggs hit an all-time high according to [2] the Bureau of Labor Statistics. That means American consumers are being forced to pay more for basic groceries, while average wages remain stagnant.
It's easy to dismiss reports like the one Commerce released today as a fluke. But there's no denying the fundamental weaknesses that have plagued our economic "recovery" from day one. Wall Street may have gotten a bailout, but American consumers won't. It's time for our elected officials to get out of their Washington bubble, and recognize that the burdens they place on average Americans actually do harm the economy as well.
---