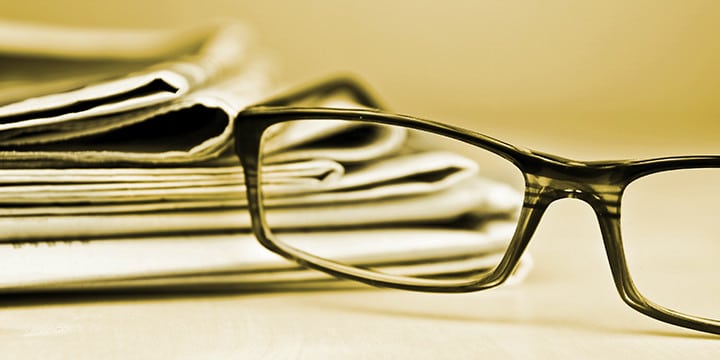 With the federal government growing larger over the last few decades, fraud has become a problem that increasingly draws the public's attention. While few official estimates exist as to the dollars lost, one of the easiest ways to collect fraudulent monies – Medicare and Medicaid – has received a great deal of attention in recent years. Presidents Bush and Obama, for example, passed increasingly stricter laws regarding prevention and recovery of funds.
However, the problem remains pandemic. Over the last year, CNN and the Center for Investigative Reporting have worked to uncover Medicaid fraud in California. What they've found is disturbing:
No more than 30 people trickle into the rehab center until the doors are locked 10 hours later. Unbeknownst to clinic staff, reporters were stationed in parked cars counting the people who came and went on April 4.
The counting resumed a month later when the clinic submitted its bill to Los Angeles County seeking reimbursement — not for 30 people, but for 179. The government promptly paid it — $6,400 for clients Able Family reported it saw April 4.
In a rehab racket plagued by regulatory holes, paperwork trumps reality, a yearlong investigation by The Center for Investigative Reporting and CNN has found.
Thousands of pages of government records and dozens of interviews with counselors, patients and regulators reveal a widespread scheme to bilk the state's Medicaid system, the nation's largest. The populous Los Angeles region is one of the nation's top hot spots for health care fraud, and former state officials agree it is also ground zero for the rehab racket.
In Florida, federal officials have taken aggressive measures to prevent Medicare and Medicaid fraud in the Miami area:
Citing Miami's ignominious status as a national Medicare fraud "hot spot,'' federal health officials Friday said they will temporarily ban new home health agencies in Miami-Dade and Monroe counties from enrolling in Medicare and Medicaid, in an effort to stem scams and abuse.
The six-month moratorium, invoked under the Affordable Care Act for the first time, begins Tuesday. It will freeze new and pending applications for home health agencies in the two South Florida counties and Chicago, and for ambulance providers in Houston.
During the moratorium, officials with the federal Centers for Medicare & Medicaid Services will continue to monitor home health billing from enrolled providers to root out fraud, according to the agency's announcement.
"We are putting would-be fraudsters on notice that we will find and stop them before they can attempt to bill Medicare, Medicaid'' and other programs, CMS Administrator Marilyn Tavenner said in a statement.
The Houston Press highlighted further Medicare fraud in Texas, Minnesota, Ohio, and other states in April 2013:
The stealing has become so sweet that Medicare fraud threatens to overcome drug dealing as America's favorite quick-riches pastime. Street criminals can easily pull in $25,000 a day without carrying a gun. Throw in modest sentences for getting caught, and it's the criminal equivalent of saccharine.
How much money is lost to Medicare and Medicaid fraud? According to ABC's Nightline, the federal government claims $60 billion is lost to Medicare fraud every year, though some estimates are significantly higher. Politifact's interviews with experts in 2009 found the number could range from $13 billion to or more than $80 billion annually. The accounting is so lax that $67 billion is within the estimate's margin of error. A May 2012 analysis of health care inefficiencies found the following:
$80 billion [is] lost annually in Medicare fraud alone, according to the Coalition against Insurance Fraud, an anti-fraud watchdog group for consumers, insurers, legislators, regulators, and others.
Fraud isn't the only way your tax dollars are lost in the federal government – the feds made at least $108 billion in improper payments in Fiscal Year 2012, and at least $200 billion is lost to duplication annually – it's one of the trademarks of an oversized bureaucracy. Consider that the inefficiencies listed in this paragraph are conservative estimates, and yet total just shy of 10% of all federal spending in 2012.
While the demographics of health care and Social Security, as well as interest payments, are the greatest threat to America's long-term fiscal solvency, the unwillingness of Congress to step up and control the public purse is shameful and pricy.