Democrats condemn their doppelgangers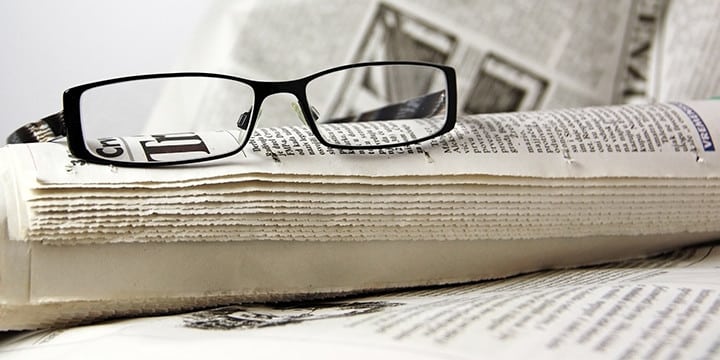 Over the last several days, bipartisan condemnation of the IRS has been everyone's favorite sport in Washington, D.C. One Senator in particular is taking the lead on the issue of violation of the public trust – Senator Max Baucus (D-MT), who met with the IRS' Acting Commissioner on Tuesday. The Senator has also said the committee he chairs, the Senate Finance Committee, will be holding a hearing on what took place.
The Senator hasn't minced any words:
Sen. Max Baucus (D-Mont.), whose powerful committee has jurisdiction over taxes, called the IRS's actions an "outrageous abuse of power and a breach of the public's trust." He said "targeting groups based on their political views is not only inappropriate but it is intolerable."
"Americans expect the IRS to do its job without passion or prejudice," Baucus said. "We need to get to the bottom of what happened here."
He is exactly right. Going after groups based upon political affiliation is absolutely wrong. So the Senator should probably go after the guy who was Chairman of the Senate Finance Committee in 2010, who at the time asked the IRS to:
conduct a broad review into "major" tax-exempt organizations to determine if any were misusing their tax-exempt status….[He] said "political campaigns and powerful individuals should not be able to use tax-exempt organizations as political pawns to serve their own special interests.
Absolutely right. The Senate Finance Committee's 2010 Chairman should be ashamed for being part of this unethical scandal. Let's see – who was Chairman of the Finance Committee at the time…
 Picture courtesy of the Senate Finance Committee website
 So, how does one investigate themselves?
Well, I'm sure Senator Baucus is the only hypocrite here – I'm sure other Senate Democrats are more consistent. Let's see what Senator Jeanne Shaheen (D-NH) had to say about the IRS:
On Monday, Senator Shaheen called the actions "completely unacceptable" and said an investigation must follow.
"I think Congress has an oversight responsibility to make sure that investigation gets done and to make sure if there are people responsible, that they are punished appropriately."
Right on, Senator! I'm sure you believed this before last year's elections, too, right? Right?
A group of seven Senate Democrats urged the Internal Revenue Service on Monday to impose a strict cap on the amount of political spending by tax-exempt, nonprofit groups.
The senators said the lack of clarity in the IRS rules has allowed political groups to improperly claim 501(c)4 status and may even be allowing donors to these groups to wrongly claim tax deductions for their contributions. The senators promised legislation if the IRS failed to act to fix these problems.
"We urge the IRS to take these steps immediately to prevent abuse of the tax code by political groups focused on federal election activities.  But if the IRS is unable to issue administrative guidance in this area then we plan to introduce legislation to accomplish these important changes," the senators wrote.
The letter was signed by Senators Charles E. Schumer, Michael Bennet, Sheldon Whitehouse, Jeff Merkley, Tom Udall, Jeanne Shaheen and Al Franken. It follows an earlier letter, sent to the IRS by the same of group of senators last month, that also urged the IRS to better enforce rules pertaining to 501(c)4 organizations.
Huh. That's weird. Looks like amnesia is kicking in early for a couple of our esteemed Senators. Well, they're probably the only ones. It's not like three Democrats are this hypocritical:
In a statement, Levin and U.S. Sen John McCain said the Senate Permanent Subcommittee on Investigations will look this June into the IRS' actions, alongside a previous scheduled hearing on on 501(c)4 non profit groups in June.
The statement reads:
We had tentatively planned a hearing on that issue for June. After Friday's announcement that the IRS, to the extent it has been enforcing the law, may have done so in ways that singled out some groups for special scrutiny, we have determined that the subcommittee should investigate that additional issue as well.
On Friday, Levin called for investigations into the IRS' practices.
"Organizations are using Internal Revenue Code section 501(c)(4) to gain tax exempt status while engaging in partisan political campaigns," wrote Levin in one letter http://capitolwords.org/date/2012/09/19/S6428_internal-revenue-service-and-501c4-organizations/ on July 27, 2012. "Making the problem worse is that the IRS knows there is a problem because of the public nature of the activity but has failed to address it."
He asked whether the 12 organizations "applied for [tax-exempt status]; and if so … received the described exemption for political activity from the IRS."
Levin's list contained nine conservative groups, including Club for Growth, Americans for Tax Reform, and Americans for Prosperity. It also included two liberal groups and one centrist group.
Need I say more? While these Democrats, and others, can certainly claim they didn't cause the IRS to investigate "Tea Party" and "Patriot" groups more than others, these bureaucrats know how to read between the lines. Furthermore, as Ross Douthat pointed out this week, the culture of distrust and hatred created by these politicians and their allies against the Tea Party didn't help matters.
Note: Tea Party Patriots reached out to Senator Baucus' office to clarify the flip-flop from 2010 to 2013. As of press time, his office had not provided comment.
(H/T to Brian Walsh's U.S. News & World Report op-ed for links and information on Senators Baucus and Shaheen.)