Democratic obstruction is a petty and impractical move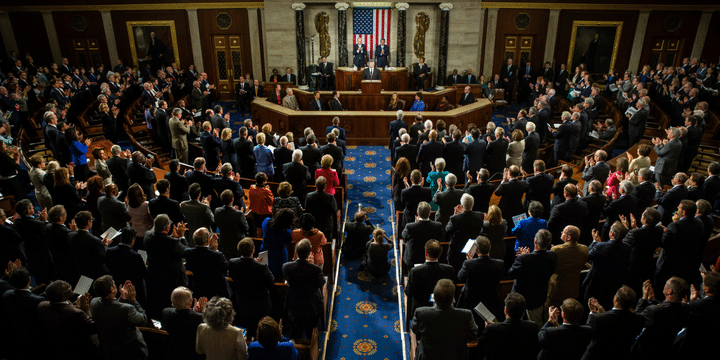 Ever since Donald Trump took office, he has faced many challenges including Democratic obstruction of nominations. While former presidents have had nearly two-thirds of their nominees confirmed in the first year, President Trump had only 300 out of the 502 nominees confirmed. The nominees waiting to be confirmed are victims of liberal senators who have used Senate rules to create gridlock and bottleneck the process. Why? Qualifications and years of experience do not seem to be the issues that these nominees are running into. It seems to be a partisan attack and an abuse of power from Senate Democrats.
Such obstructionism is the height of hypocrisy. Democrats raised no objections when former NLRB member Craig Becker, who made his career representing the AFL-CIO, SEIU, and other unions, declined to recuse himself from hot-button labor cases where his former clients were involved. Becker justified his decision by saying "the President is entitled to appoint individuals to be Members of the Board who share his or her views."

Apparently, the same standard doesn't apply if the president's last name is Trump.

It's not just Democrats who are being unreasonable. The NLRB's Inspector General, David Berry, has his own inconsistencies to answer for. The Wall Street Journal, in an editorial earlier this month, noted the unworkable conflict of interest standard that Berry wants to apply to Emanuel, whereby he'd be unable to work on any case where a former client might be indirectly impacted by the outcome.

Berry declined to apply this same standard to Craig Becker. As the Journal wrote, the "Berry standard seems to be that board members from business are conflicted at the NLRB but those who worked for unions aren't." If Democrats and the Inspector General are looking for something real to investigate, they might look to board member Mark Gaston Pearce's alleged leak of a pending NLRB decision at an American Bar Association meeting.

The "resistance" is inflamed by anti-Trump union officials who feel threatened by an NLRB less tilted in their favor. Not surprisingly, the anti-Emanuel brigade is led by union lawyers such as David Rosenfeld, a partner at a pro-union California law firm who has been condemned by a bipartisan NLRB.
It's time for the Senate to update its antiquated debate rules —a practice that liberals have abused to preserve an Obama-era agenda — and for the chamber to become a place of great debate once again. Sign the petition to urge the Senate to end gridlock and end the abuse of power from liberals senators.