Democratic Debates Round Two Highlights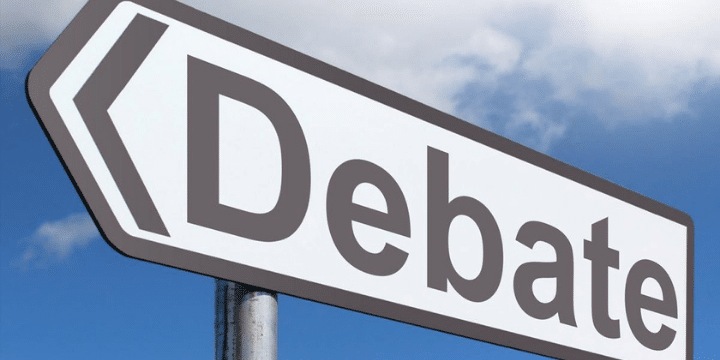 This week, twenty Democratic candidates running for presidents in 2020 got their chance to shine on one out of two nights of brutal debates. All twenty candidates showed the country how deranged the far left has become. Here are some highlights from round two of debates:
Medicare for All Takes Center Stage

Medicare for All got a lot of attention on Tuesday night, as the first 30 minutes of the debate consisted largely of Sanders and Warren defending the policy from attacks leveled by their more moderate rivals. The substantive back-and-forth laid out the concerns that other candidates have about their plan. Delaney and Bullock, who outright oppose Medicare for All, slammed it as not politically viable, while Buttigieg and O'Rourke argued for a different path toward universal coverage.

Voters don't always understand what Medicare for All really means, but polling has shown that many have similar reservations. A recent poll from Marist College, for example, found that "Medicare for all who want it," as Buttigieg often frames his idea, is more popular among Democratic voters than a Sanders-style Medicare for All that eliminates private insurance. And the Kaiser Family Foundation found that support for a national Medicare for All plan decreased slightly from 56% in April to 51% in July, while 85% of Democrats said they would support a proposal that involved a public option for Americans to buy into a government plan.

The Candidates Were More Cautious on Immigration

Julian Castro was not on stage on Tuesday, but the questions candidates faced showed how drastically he has shifted the Democratic conversation on immigration. As in Miami, decriminalizing unauthorized border crossings—making it a civil offense rather than a crime, a stance that would have been unthinkable for most Democrats not long ago—again took center stage due to Castro, who in April became the first candidate to release a detailed immigration policy proposal.

Some of the candidates took a more cautious approach than they did in Miami, where all but two candidates raised their hands when asked if they would back a proposal to decriminalize unauthorized crossings. Even candidates who said they would do so tried to couch their language and emphasize that immigrants who do break the law should face federal charges. Sanders, for example, talked about strong border protections and "sane" immigration policy. And other spoke up against decriminalization, such as Bullock. "Right now, if you want to come into the country, you should at least ring the doorbell," Ryan said. "We've got to get rid of Donald Trump, but you don't decriminalize people just walking into the United States." —Vera Bergengruen
Biden Escapes a Pile-On

"Go easy on me, kid," Biden told Harris as they shook hands at the outset—knowing, of course, that she wouldn't. Harris renewed her attacks on the former Vice President's collaboration with avowed segregationists and his positions on school desegregation. Booker took Biden to task for trying to have it both ways with Barack Obama—embracing the President for popular moves yet ducking questions about disagreements by claiming their discussions were confidential. New York City Mayor Bill de Blasio demanded Biden disclose what he did to stop Obama-era immigration policies. Sen. Kirsten Gillibrand trotted out a 1981 op-ed about childcare tax credits and asked Biden to explain himself.

"Republican Talking Points" is Just Another Talking Point

It was an easy attack line: "We cannot keep with the Republican talking points on this," Harris warned, defending her health-care plan. Castro used the same phrase, which echoed Warren's language from the night before, when she, too, dismissed out of hand criticism of her health proposal. But the issue is far more than GOP hot-takes, as more centrist contenders like Biden argued.

Gabbard Highlighted Harris's Big Weakness 

Rep. Tulsi Gabbard came out swinging against Harris Wednesday, a sign of the California Senator's rise and a reminder of the danger her prosecutorial record could pose to that ascent. "Senator Harris says she's proud of her record as a prosecutor and that she'll be a prosecutor president. But I'm deeply concerned about this record," Gabbard said, citing Harris' record of jailing people for marijuana violations.
As of right now, only seven candidates qualify for the next debates: Former Vice President Joe Biden; Sen. Cory Booker (NJ); Mayor Pete Buttigieg of South Bend, Ind.; Sen. Kamala Harris (CA); former TX representative Beto O'Rourke; Sen. Bernie Sanders (VT); and Sen. Elizabeth Warren (MA).
All of these candidates will go to extremes until there is one left standing against President Trump. It's pretty clear President Trump has a great chance of winning against one of these deranged Democrats.