Debate Three: What to Expect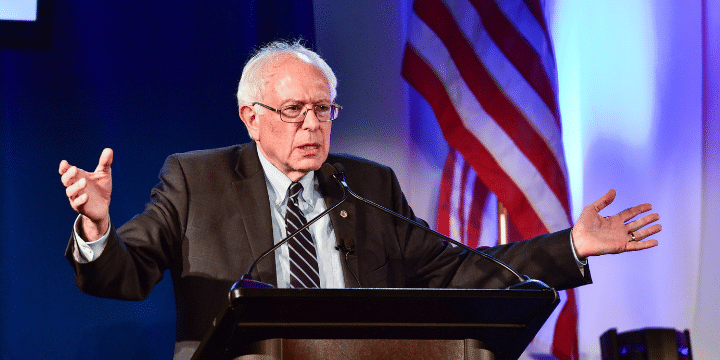 Tomorrow night, ten candidates will, once again, waste our time lambasting each other on who is more radical than the other. The lineup will be:
Sen. Amy Klobuchar (D-Minn.)
Sen. Cory Booker (D-N.J.)
South Bend, Ind., Mayor Pete Buttigieg (D)
Sen. Bernie Sanders (I-Vt.)
Former Vice President Joe Biden
Sen. Elizabeth Warren (D-Mass.)
Sen. Kamala Harris (D-Calif.)
Entrepreneur Andrew Yang
Former Rep. Beto O'Rourke (D-Texas)
Former Housing and Urban Development Secretary Julián Castro
We already have a pretty good idea of who will take the cake for the party's most deranged Democrat on stage but here's what you can expect they will talk about:
Gun control
The topic will likely be front and center as the U.S. continues to grapple with the deadly mass shootings in Texas and Ohio that took place last month. The Democratic candidates have used the tragedies to boost their polling numbers with their base by advocating for gun control.
Climate change
If you missed the seven-hour long climate change town hall, you'll probably get an opportunity to hear the climate change scares and fantasies again. Are you tired of hearing about the Green New Deal? We certainly are.
Healthcare
With Bernie Sanders, Joe Biden and Elizabeth Warren on stage, we can definitely expect another round of fights over who's healthcare package is bigger than the other's. Candidates will debate on whether a Medicare-for-All system would be better than a "new and improved" ObamaCare system. If you're as tired of this topic as we are, just skip this part of the debate.
Foreign Policy
Since several foreign policy issues have taken a dominant role in the news cycle recently, it will be a possible topic tomorrow night. Prepare for moderators to ask candidates' opinions on either President Trump's decision to cancel a meeting with the Taliban, the ongoing U.S.-China trade war or President Trump's inquiries about a U.S. purchase of Greenland.
We can already anticipate one winner from the debate: President Trump (who won't even be on stage). His record on jobs, the economy, and de-regulating Obama-era policies show that he has the best chance for re-election. He has kept his campaign promises and has done more to drain the swamp than any of his contenders would ever do.