Death by a Thousand Cuts: Pentagon Waste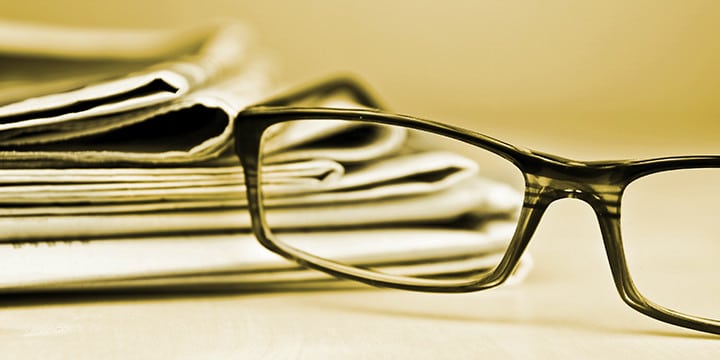 One area of the federal budget that is particular concern to fiscal hawks is the Department of Defense. Regularly listed in the Government Accountability Office's "High-Risk" list of agencies, the Pentagon is chock full of overruns in costs, fraud, and other wastes of tax dollars.
A typical example of bureaucratic mismanagement in Defense was found at the Foreign Policy blog last week — $230 million in equipment has been misplaced in Afghanistan.
[T]he Pentagon has successfully exported its spare parts mismanagement to Afghanistan. It seems that a multinational, U.S.-led military office called the Combined Security Transition Command-Afghanistan (CSTC-A) spent $370 million from 2004 through the middle of this year on spare parts for vehicles operated by the Afghan National Army. But last year, it confirmed that it could not account for $230 million worth of the spare parts, according to an Oct. 16 report by the Special Inspector for Afghanistan Reconstruction.
Not only that, the multinational office ordered another $138 million worth of spare parts to cover purported shortages, but without determining first whether the needed screws and widgets were already in stock. Why? Well, the military relied on the Afghans to keep records of its inventory. And the Afghans, according to the audit, did not keep those records up to date. When auditors asked, the office couldn't find any written justification for the new parts orders.
The Special Inspector General whose report caught these errors has hope changes will be made. However, he didn't pull his punches in offering criticism:
"Guessing is not appropriate when spending tax dollars," Sopko said in a statement to the Center for Public Integrity. "The United States has spent hundreds of millions on spare parts that are unaccounted for."
$230 million-plus in a decade of mismanagement is small change compared to federal deficits 2,000 times that size, but death by a thousand cuts is still deadly.
The Department of Defense's lack of accountability is one critical area Congress has failed the American people. Senate Homeland Security and Governmental Affairs Committee Chairman Tom Carper (D-DE) said that while "we are beginning to see the Department change the way it manages its warehouses of spare parts, recent reports have indicated that the Department still has more work to do." He pledged to "continue to work with officials from the Department and my Senate colleagues to monitor the Department's progress and ensure that the American taxpayers are not being overcharged."
The Committee's Ranking Member, Senator Tom Coburn (R-OK), was more blunt, noting that "the Pentagon says ongoing budget challenges require it to cut vital training and readiness programs" even while it is "squandering $230 million in scarce funds." He called upon his fellow Members of Congress to "pass bipartisan legislation that requires the Pentagon to meet its obligations to audit its books so it can make better decisions about how it uses valuable taxpayer dollars."
The legislation Senator Coburn referred to is the Audit the Pentagon Act of 2013. This bill is similar to one which passed the Senate passed in December of 2012 as an amendment to a defense bill, but never became law. It requires an audit by 2015 and 2018 before certain Pentagon restructuring takes place, but as Tea Party Patriots noted in July:
[A Coburn] spokesperson also noted the Pentagon is already required to have a full audit of itself available, but has failed to follow existing law. Giving the Pentagon several more years to fail is a woefully inadequate solution.
$230 million over a decade's time is pocket change in the bureaucratic disaster zone of Washington, D.C.
That's the problem.