Could Senator Elizabeth Warren (D-MA) be the Tea Party of the Left?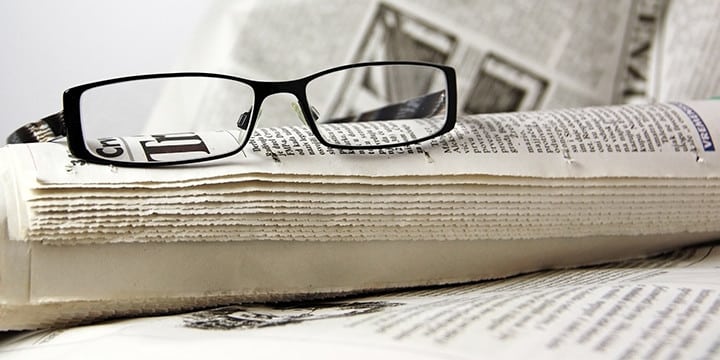 Since the start of the Tea Party, the Big Government crowd has crowed over what is seen as its negative impact on the GOP and the House of Representatives. Over at Policy Mic, the actions of Senator Elizabeth Warren (D-MA), a hero of the Big Government crowd, are given a bit of attention from the same perspective:
Just last week, Warren took to the Senate floor, giving a tirade in direct opposition of the currently proposed bipartisan plan to fix student-loan debt concerns, bucking her own caucus and balking at a plan endorsed by her President, Barack Obama. Warren scolded Democrats and Obama for supporting a plan that would raise $184 billion in interest payments for the government "on the backs of students," and called for students to be able to borrow from the government at the same interest rate that big banks do.
Warren's tirade gleaned a rebuke from many in her own caucus, including Senator Dick Durbin (D-Ill.), the number two Democrat in the Senate. In his response Durbin plead with Warren stating, "walking away from [this deal] just doesn't make sense," and adding that the majority simply does not have the votes to hammer out a more liberally tinged bill.
This however has not been the first time that Warren has proven herself to be too liberal for mainstream Democrats. Earlier this month she angered the White House by being one of only four Democrats to vote against President Obama's nominee for U.S. Trade Representative, Michael Froman. Warren cited the need for America to move in "a direction that prioritizes public debate and transparency" and scolded the Obama administration for keeping specifics regarding the Trans-Pacific Partnership, a free-trade agreement that includes ten countries, hidden from Congress.
Tea Party Patriots has praised Senator Warren for her tough talk against big banks, but has found little else in common with the Senator. She believes in more public spending and subsidization of college student education, for two examples. Tea Party Patriots opposes both.
However, differences in policy positions do not equate to disrespect for honestly held positions. Senator Warren is mostly wrong in her politics; but her willingness to stand against party leadership when she thinks they are passing bad legislation is admirable[DS1] . [Shelby2] Tea Party Patriots finds hope that one of Big Government's most ardent backers can work with Tea Party-minded Senators on areas of potential agreement. Consider:
1) Former Senator Jim DeMint (R-SC), a conservative, Socialist Vermont Senator Bernie Sanders, and libertarian former Rep. Ron Paul (R-TX) led the fight to Audit the Fed a couple of years ago. Perhaps Senator Warren would be willing to work with Senator Rand Paul (R-KY) to do the same?
2) Last week, Tea Party Patriots published an interview with Senate Oversight Committee Chairman Tom Carper (D-DE) on inefficiencies in the federal government. As of now, other than Chairman Carper and Ranking Member Tom Coburn (R-OK), few Senators are willing to make sure federal dollars are spent as the law requires. Will Senator Warren work with them to hold her colleagues accountable, and make sure every federal dollar is spent as Congress dictates?
The mainstream media has spent much of the last several years concerning itself with the actions of Tea Party-minded Members of Congress. And while the Policy Mic author indicates his mindset is of a more liberal bent – despite claiming to be a conservative – his closing raises a good question:
These telling actions clearly depict a phenomenon occurring that Democrats have been terrified of: severe inter-party division, which has incidentally crippled the Republican majority in the House of Representatives. Unlike the House, however, Senate business can be completely halted by the actions of one renegade senator.
Over the course of the past month, Senator Warren has proven that she does not care about passing legislation; so long as she is able tout the policies of the far-left. This is a pattern that has clearly played out on the far right since 2011, and America must ask itself with baited breath; are these the actions of one hooligan senator or a trend that will eventually hijack liberal politics in America.
On the one hand, it would be bad for the country if the left stopped good legislation. But since bad legislation is the dominant fare of Congress right now, especially in the Senate, Tea Party Patriots is pleased that Senator Warren's principles are shining light on how bad many of Washington's practices and policies are. Hopefully, she will be able to find a way to work with her colleagues on the other side of the aisle and political spectrum on areas of agreement.