Update: Corporate giant gets immunity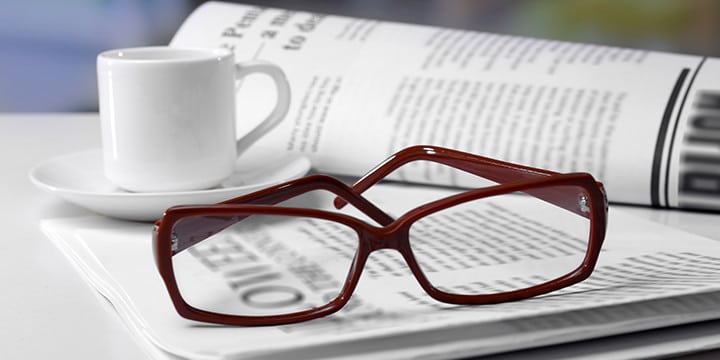 Last Tuesday, President Obama signed H.R. 933, the Consolidated and Further Continuing Appropriations Act, 2013 AKA the Continuing Resolution (CR). Around the same time, the term "Monsanto Protection Act" began making its way from environmental activist sites to more mainstream outlets such as Huffington Post Live, NY Daily News, Salon.com and Politico.
What is the Monsanto Protection Act? It's the nickname environmental activists and opponents of Genetically Modified Organism (GMO) biotechnology companies gave a seemingly innocuous provision of the Continuing Resolution. The provision, Section 735, was inserted anonymously into the Senate version of the CR, subsequently passed by the House, and signed into law by President Obama.
What the Section does is up for debate. According to activists, it gives Monsanto – one of the giants in bioengineered food – the ability to ignore the American court system during the life of the CR, and thus have an all but uncontrolled ability to grow whatever it wants, whenever it wants.
According to Monsanto in an official release on its website last Thursday, the intent is less malevolent:
As we understand it, the point of the Farmer Assurance Provision is to strike a careful balance allowing farmers to continue to plant and cultivate their crops subject to appropriate environmental safeguards, while USDA conducts any necessary further environmental reviews.
In reading the actual provision (on Thomas.gov, search for H.R. 933, and use the search option to look through the PDF version for "Section 735"), which is in typical legislative jargon, I found things somewhere in between what activists and Monsanto claim. While not an expert on such things, I have worked on Capitol Hill and read quite a bit of legislative language. It seemed to me that the advantage given to Monsanto was that it could ignore court injunctions if the USDA found it to be in violation of certain laws, or if the USDA found certain methods of growing were unethical, etc.
This sounded fishy – more like a special interest giveaway than anything else. I decided to do some digging.
One of the most important pieces of information I discovered came from a Monsanto spokeswoman, who e-mailed that the provision did not just benefit Monsanto. In fact, it benefited the entire seed industry, including two trade associations Monsanto is part of – the Biotechnology Industry Organization and the American Seed Trade Association. The spokeswoman also said, however, that "most of these other organizations are grower groups. Several of them have non-voting corporate or associate memberships for industry partners on their Foundation or Development Committees, and we support the organizations when these opportunities exist."
In other words, nothing extraordinary so far. Just your typical Washington special interest – in this case, the biotechnology, grower, and seed industries – situation.
In talking with Michele Simon, President of Eat Drink Politics and a public health lawyer who has written about Section 735, however, this is different than most special interest situations. Simon e-mailed me the following:
For anyone concerned about good government and the democratic process, Section 735 is simply a travesty. Without any hearing or public debate – we don't even know who the author is – this provision got snuck into a must-pass budget bill that had nothing to do with agriculture. The biotech industry is annoyed with how our court system provides the necessary check and balance on USDA.
In the normal sequence of events, a biotech company gets approval for the "deregulation" of the planting of a genetically-engineered crop. In several legal challenges, the courts have found USDA failed to conduct proper environmental review over such approval. So as an end-run of the courts, the biotech industry went to its friends in Congress. Now USDA is required to ignore a court's decision finding the agency approved a crop illegally. This essentially strips our court system of its ability to do its job in maintaining a check on regulatory agencies, setting a very dangerous precedent. Ironically, those concerned with over-regulation should be especially outraged by this.
How was the provision snuck in? Nobody seems to know, though the common culprit blamed is Senator Roy Blunt, Republican of Missouri. Monsanto is based in St. Louis, Missouri, so it would seem obvious that Monsanto and its allies would go to Senator Blunt, who is on the Senate Appropriations Committee and is the Ranking Member of the Agriculture Subcommittee, and thus had the ability to offer many behind-closed-doors amendments to the CR, for this provision. And according to Politico, Senator Blunt is both defending the provision and flat-out admitting he worked with Monsanto on it:
In the case of the Monsanto rider, Blunt said he worked with the company and had a valuable partner in the late chairman, Inouye, who was sympathetic given Monsanto's large seed operations in Hawaii.
"What it says is if you plant a crop that is legal to plant when you plant it, you get to harvest it," Blunt said. "But it is only a one year protection in that bill."
So much for Monsanto's "[a]s we understand it" distancing in the company's official statement. They were directly involved in the inclusion of Section 735 in the CR.
With regards to the impact of the provision, Senator Blunt has a point – the provision only holds true until the end of the fiscal year, when the CR's legal standing ends. However, environmental activists are concerned it could set the stage for more permanent policy. Former farmer and Democratic Senator Jon Tester of Montana – who says in this Huffington Post Live interview he believes Section 735 is unconstitutional has led the congressional fight against the provision:
Tester waited too long to be a major force, and critics would argue that as a member of the Appropriations panel, he should have seen the train coming at him sooner. But he did file amendments — which were never allowed votes — to strip out both the riders. In private, he made his displeasure known to top Appropriations Committee staff, and he delivered a strongly worded floor speech likening the provisions to essentially earmarks for industry.
As to its legality, Secretary of the Agriculture Department Tom Vilsack is investigating that very question, according to Politico:
The orders to Vilsack on genetically modified seeds are more subtle but potentially far reaching.
In no uncertain terms, the amendment tells the secretary how he must respond the next time a court order challenges one of Monsanto's genetically modified seeds for which the St. Louis-based giant is a pioneer in commercializing.
The real life impact is unclear as the underlying spending bill expires Sept. 30. But Monsanto gets a foot in the door toward mandating some type of stewardship program under which farmers can continue to plant its seeds as the court fight continues.
The language is unusually strong: the secretary "shall, notwithstanding any other provision of law… immediately grant" temporary permits to continue using the seed at the request of a farmer or producer wanting such a stewardship program.
….
Vilsack's…reaction suggests he has doubts about the amendment's legal standing.
"Secretary Vilsack has asked the Office of General Council to review this provision," the department told POLITICO, "As it appears to pre-empt judicial review of a deregulatory action which may make the provision unenforceable."
But the question of who inserted the provision remains unanswered. Senator Tester's office did not respond to multiple requests for comment, and Senator Blunt's office did not provide answers to questions sent to his press staff last Thursday. Interestingly, one source said Senator Chuck Schumer (D-NY) may have been the person who put in the provision. Two phone calls to Senator Schumer's press office yesterday asking about this went unanswered by the Senator's press staff, though both calls were answered by an office intern.
One Senator taking a lot of heat is Senate Appropriations Chairwoman Barbara Mikulski (D-MD). She has been accused by one activist, the Executive Director of the Center for Food Safety, of "turn[ing] her back on consumer, environmental, and farmer protection in favor of corporate welfare for biotech companies such as Monsanto" by allowing the provision to be included without public debate or a public hearing.
There is, however, at least one major caveat to the accusations of secrecy – the provision in question was discussed in a letter from 10 trade associations to the Chairman and Ranking Member of the House Appropriations Committee last year. The letter discussed inclusion of the provision, then Section 733, into the Agriculture Appropriations bill. According to the letter, House Agriculture Subcommittee Chairman Jack Kingston (R-GA) had inserted Section 733 into the Appropriations bill. The letter describes how environmental activists and judges have "inappropriately" interfered with already-approved products that are being planted, and that the provision "provides certainty" to farmers even if a court ruled against the USDA's approval of the product.In short, the trade associations claim the provision merely prevents frivolous litigation against USDA-approved farming products, better equips farmers to grow food, compete in the marketplace, and "ensure[s] U.S. farmers and our food chain are shielded from supply disruptions caused by litigation over procedural issues unrelated to sound science or the safety of biotech crops."
This is astounding. While we all wish lawsuits were fewer, especially frivolous ones, this is not how tort reform generally works. For example, in medical malpractice reform legislation and efforts, often there is a punishment on the back end of things – meaning, a lawyer who represented a frivolous lawsuit might take the hit, or the party bringing the lawsuit might pay court costs. Or financial awards in court are limited in size.
While Monsanto and its allies claim any lawsuits interfere with the efficient growth of their products, interfering with the court system in this way – essentially, ignoring court injunctions, which prevent action until legal matters related to an issue are settled – is not a generally accepted legal practice. As Simon put it in her Huffington Post op-ed:
This list of pending petitions to USDA to approve genetically-engineered crops includes new versions of corn, soybean, canola, and cotton. Once these crops get planted, it will be too late to do much about it.
Simon is correct. Whatever one thinks about environmental activists, or GMOs, or any of the ethical issues involved in farming and food, the court system exists for a reason. It is designed to be tedious and slow. While this does have negative affects – lawsuits can languish for years, slowing technological and other advancements – it also protects consumers from situations in which companies and people act unethically and perhaps dangerously. To allow these special interests all but carte blanche permission to ignore the courts – thereby violating the separation of powers between the legislative and judicial branches – is to put forth a dangerous precedent.
In the end, I was left with four distinct impressions:
First, the environmentalists are dishonest in calling this the Monsanto Protection Act. It is a provision in the CR that protects a number of businesses and industries. Monsanto may be one of the biggest players, if not the biggest, involved, but focusing on Monsanto exclusively is borderline dishonest. It has clearly been effective in garnering a reaction by activists and some in the media, but it is not an accurate portrayal of the provision.
Second, to say this provision was "snuck" into the bill is to somewhat exaggerate what processes took place to include Section 735 in the CR. The House Appropriations Committee leadership was fully aware of the provision's existence last summer. Additionally, Senator Tester told Huffington Post in the aforementioned interview that Senate leadership claimed if the provision was pulled out of the CR, the House would reject the bill out of hand. Which means the House leadership was aware of the provision before it passed the Senate, as was Senate leadership. While the provision did not get a public hearing or debate, it wasn't really "snuck in."
These two relatively small factors aside, I think this really does give the industries benefiting from the provision the ability to ignore court injunctions. It is a dangerous precedent.
Fourth, from the Tea Party perspective of examining good government, this all can be boiled down into a single, common phrase: a special interest loophole, and a doozy at that. We are used to subsidies, which give your tax dollars to companies to give them advantages over competitors. We are used to special interest tax loopholes and tax credits, which provide competitive and financial benefits to those with friends in Congress. And we are familiar with regulatory burden increases, which often prevent smaller companies from competing against larger ones because of the cost of compliance.
However, this is a different kind of special interest giveaway altogether. This is a situation in which a company is given the ability to ignore court orders, in what boils down to a deregulation scheme for a particular set of industries.
It is not the purview of Tea Party Patriots to comment on the merits of GMOs – that is a discussion and debate for experts and activists within that field. From the perspective of citizens who want open, transparent government that serves the people, however, the so-called "Monsanto Protection Act," Section 735 of the Continuing Resolution, is one heck of a special interest loophole for friends of Congress.
Update: Dustin has been out of the office since Tuesday, and neglected to insert a final edit into the post acknowledging the accusations of secrecy by environmentalists are largely inaccurate. He is now back in the office, and this and more minor edits have been made to the post.