Conservatives want Jim Jordan as House Speaker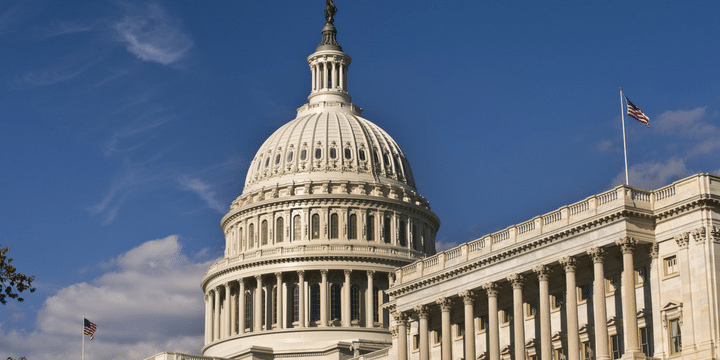 Support for Rep. Jim Jordan is ramping up from more than a hundred conservative groups — including Tea Party Patriots Citizens Fund —, from activists, and from the White House. TPPCF will be working at the grassroots level to gain more support for Rep. Jordan, who is the best fit for the job.
"Over a dozen years in Congress, he has shown that what you see is what you get, that he is the same man in Washington that he is back home," TPPCF Chairman Jenny Beth Martin said in a statement. "He has demonstrated he has the courage and the spine and the willingness to stand up to the special interests, and even his own party establishment, to keep his word."
Washington Times has the story:
"He is firing the base up," said Adam Brandon, president of FreedomWorks, which has vowed to invest a half-million dollars into Mr. Jordan's speaker bid. "He has always voted like he campaigns, whether it has been on spending, Obamacare, his rhetoric matches up to his voting record, and few can say that."

…

[Conservatives] insist Mr. Jordan has a chance to win because the House Republican conference could tilt further to the right after the November elections. They also say grassroots engagement on behalf of Mr. Jordan will put an unprecedented level of pressure on lawmakers to give him a good look.

"There is just so much disappointment with Republican leaders," said Richard Viguerie, a veteran conservative leader. "The grassroots is starving for principled leadership, and they see that with Jim Jordan."

Mr. Jordan, who co-founded the conservative House Freedom Caucus, has campaigned for the job in a series of radio and television interviews in which he praises Mr. Trump and argues that Congress has failed to back the president.

"We certainly helped with the tax cuts, and we shouldn't downplay that. But where's the border security wall we promised?" Mr. Jordan said on Radio America. "Where's the Obamacare repeal? Where's the welfare reform? Where's defunding Planned Parenthood? Where are those key issues that we told the American people we were going to get done?

"We haven't accomplished those, so if we keep the majority and I'm given the chance to lead the House, we're going to focus on one simple message: doing what we told the American people we were going to do," Mr. Jordan said.

The approach has won him praise from Mr. Trump, who invited Mr. Jordan on stage at a recent Ohio rally, sparking chants of "Speaker of the House."

"What a great defender he's been, what courage," Mr. Trump said of Mr. Jordan. "I'll tell you what. There is a brave, tough cookie along with some of his friends. … I didn't know he was going to be here. I looked over and said, 'I don't want to wrestle him. He's tough.'"
Rep. Jordan is, like President Trump, consistent with keeping his campaign promises. As part of House leadership, he can steer the Republican House into the right direction to push policies that will effectively drain the swamp. Add your signature to our petition to show your support.
Check out Rep. Jim Jordan's interview on Fox Business to see why he's the man for the job:
.@Jim_Jordan on if Congress can get the border wall funded: "That will help us as we get ready for this [midterm] election — help us win and keep the majority." #Dobbs pic.twitter.com/bUr471fh8a

— FOX Business (@FoxBusiness) August 29, 2018