Citizens Fund Endorses Ron DeSantis for Governor in Florida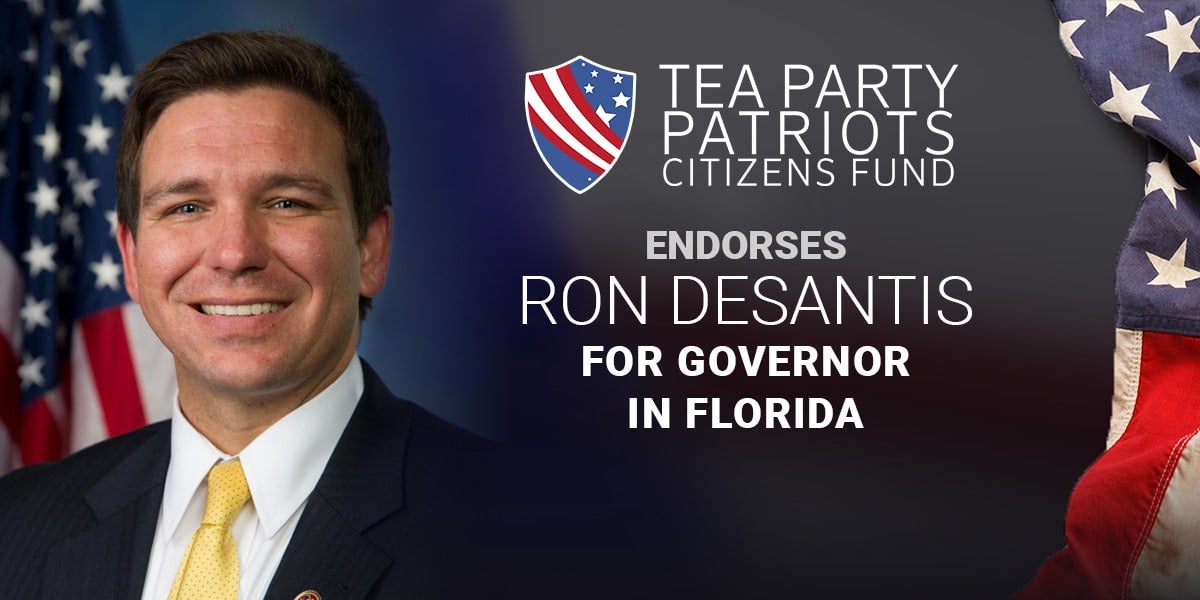 ATLANTA, Ga. – Tea Party Patriots Citizens Fund (TPPCF) Chairman Jenny Beth Martin today released the following statement, announcing that the Super PAC associated with the nation's largest Tea Party group has endorsed Ron DeSantis for Governor in Florida:
"For Florida conservatives, there's an easy choice to make in the contest for Governor – Ron DeSantis.
"During his time in the House of Representatives, Ron demonstrated his understanding that Members of Congress and their staffs are no more special than any of his constituents. He led efforts to repeal Congress' illegal exemption from ObamaCare and to repeal ObamaCare fully, and he pushed hard for a constitutional amendment imposing term limits on Members of Congress.
"Ron proved his conservative credentials curbing illegal immigration by voting for Kate's Law and the No Sanctuary for Criminals Act, and on taxes by voting for the Tax Cuts and Jobs Act, which has helped lead to massive economic growth and the lowest unemployment rates in anyone's memory.
"Consequently, on behalf of Tea Party Patriots Citizens Fund, I am pleased to endorse Ron DeSantis for Governor in Florida, and I urge all voters in the Sunshine State to make a plan to be a voter for him in the November general election."
Tea Party Patriots Citizens Fund is committed to equipping grassroots activists at the state and local level with the tools and resources needed to hold elected officials and government accountable and elect new and qualified candidates.  For more information, visit http://www.teapartypatriots.org. 
-30-