Citizens Fund Endorses Patrick Morrisey for Senate in West Virginia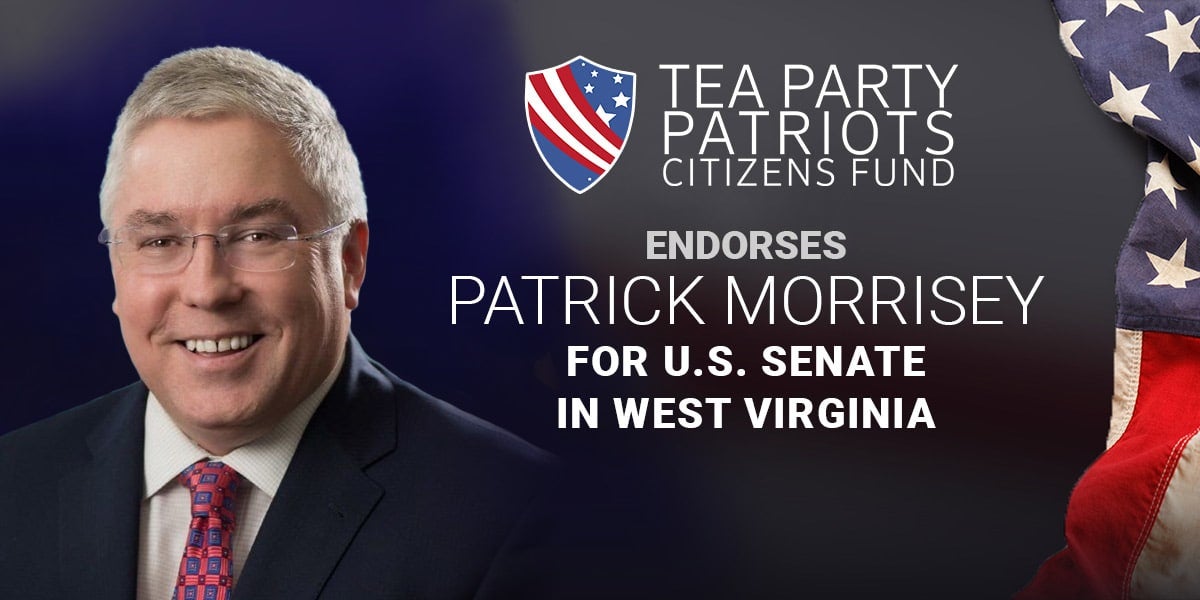 ATLANTA, Ga. – Tea Party Patriots Citizens Fund (TPPCF) Chairman Jenny Beth Martin today released the following statement, announcing that the Super PAC associated with the nation's largest Tea Party group has endorsed Patrick Morrisey for U.S. Senate in West Virginia:
"In West Virginia, Patrick Morrisey is the clear conservative choice for the United States Senate.
"On the issues, Patrick is a strong constitutional conservative. He wants to dismantle Big Government, returning power to the states and to the people, as the Constitution envisions. He supports term limits for Members of Congress; a Balanced Budget Amendment with real teeth and a supermajority requirement to raise taxes; and repeal of ObamaCare and ObamaCare's special exemption for Members of Congress and their staffs. He is a proud defender of the Second Amendment and the right to life, and he is the only candidate in the race who has signed Americans for Tax Reform's Taxpayer Protection Pledge.
"Patrick doesn't just talk the talk, he walks the walk. West Virginia voters can look to his record in office, where – as the first Republican to serve as West Virginia's Attorney General since 1933 – he fought the Obama Administration's executive overreach. He filed and won legal challenges at the United States Supreme Court to protect his state's coal industry and the tens of thousands of jobs that go with it, and fought the Obama Administration over ObamaCare. He's shown that he's a coalition builder with a strategic mind and a spine of steel, a leader determined to make a difference in the lives of his constituents.
"Consequently, on behalf of Tea Party Patriots Citizens Fund, I am pleased to endorse Patrick Morrisey for U.S. Senate, and I urge all West Virginia voters to make a plan to be a voter for him in the May 8 primary election and the November general election."
Tea Party Patriots Citizens Fund is committed to equipping grassroots activists at the state and local level with the tools and resources needed to hold elected officials and government accountable and elect new and qualified candidates.