Citizens Fund Endorses Marsha Blackburn for Senate in Tennessee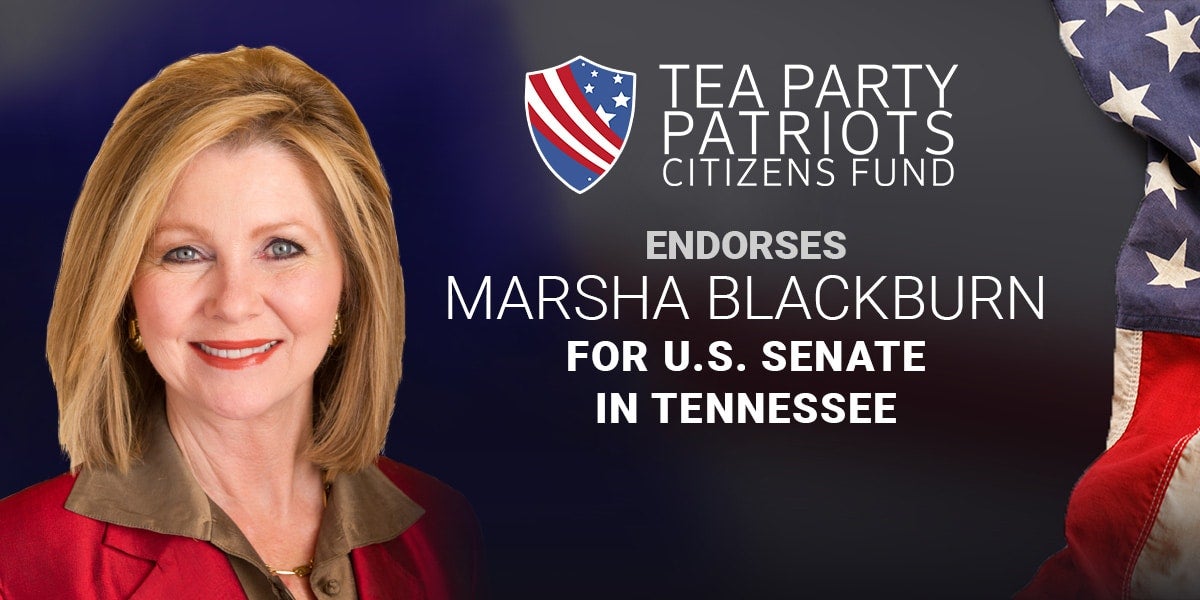 ATLANTA, Ga. – Tea Party Patriots Citizens Fund (TPPCF) Chairman Jenny Beth Martin today released the following statement, announcing that the Super PAC associated with the nation's largest Tea Party group has endorsed Marsha Blackburn for the Senate in Tennessee:
"Tennessee conservatives have an easy choice to make in the contest for the U.S. Senate – Marsha Blackburn.
"During her time in the House of Representatives, Marsha has distinguished herself as a strong constitutional conservative. With a Conservative Review Liberty Score of 80 – 29 points higher than Bob Corker, the senator she seeks to replace – she has shown herself to be a committed advocate of the free market, a strong defender of the 2nd Amendment, and a public official committed to toughening enforcement against illegal immigration.
"She has voted repeatedly against raising the debt limit and against budget-busting spending bills; in favor of tax cuts that allow more working Americans to keep the money they earned; in favor of defunding ObamaCare; in favor of auditing the Federal Reserve; against blocking the impeachment of the IRS Commissioner; and against reauthorization of the Export-Import Bank.
"In the Senate, she will be a strong supporter of President Trump's judicial nominees, and will help fill the federal courts with judges who understand their job is to interpret the laws as written, rather than to make new law from the bench.
"Consequently, on behalf of Tea Party Patriots Citizens Fund, I am pleased to endorse Marsha Blackburn for Senate in Tennessee, and I urge all voters in the Volunteer State to make a plan to be a voter for her in the November general election."
Tea Party Patriots Citizens Fund is committed to equipping grassroots activists at the state and local level with the tools and resources needed to hold elected officials and government accountable and elect new and qualified candidates.  For more information, visit http://www.teapartypatriots.org. 
-30-