Citizens Fund Endorses Brian Kemp for Governor in Georgia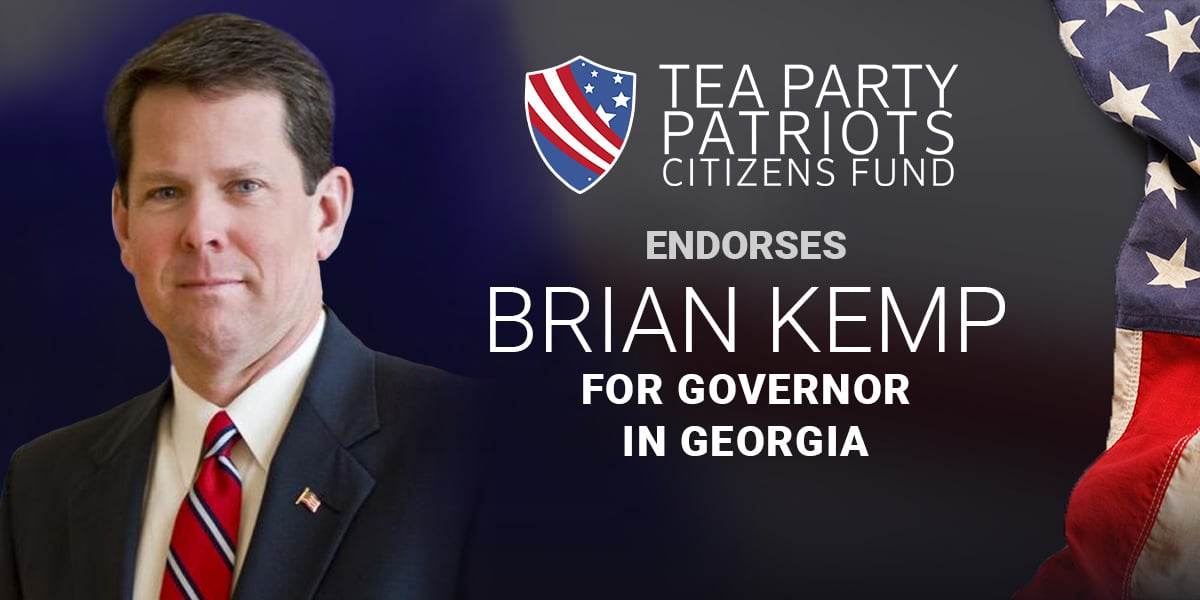 ATLANTA, Ga. – Tea Party Patriots Citizens Fund (TPPCF) Chairman Jenny Beth Martin today released the following statement, announcing that the Super PAC associated with the nation's largest Tea Party group has endorsed Brian Kemp for Governor in Georgia:
"Georgia conservatives have an easy choice to make in the contest for Governor – Brian Kemp.
"Brian's 4 Point Plan to Put Georgia First will help create the environment to take Georgia's economy to the next level. Cutting burdensome regulations; streamlining state government; implementing a state spending cap; eliminating wasteful programs, tax incentives, and bureaucracy; bringing high-speed internet to rural parts of the state; defunding Sanctuary Cities and campuses; ending taxpayer-funded subsidies for illegal immigrants; and putting the needs of hardworking Georgia taxpayers ahead of the special interests will result in an economic boom.
"President Trump endorsed Brian for Governor because he knows he can count on Brian to be a strong partner at the state level.
"Consequently, on behalf of Tea Party Patriots Citizens Fund, I am pleased to endorse Brian Kemp for Governor in Georgia, and I urge all voters in the Peach State to make a plan to be a voter for him in the November general election."
Tea Party Patriots Citizens Fund is committed to equipping grassroots activists at the state and local level with the tools and resources needed to hold elected officials and government accountable and elect new and qualified candidates.  For more information, visit http://www.teapartypatriots.org. 
-30-