CDC's Blind Eye to the Border Crisis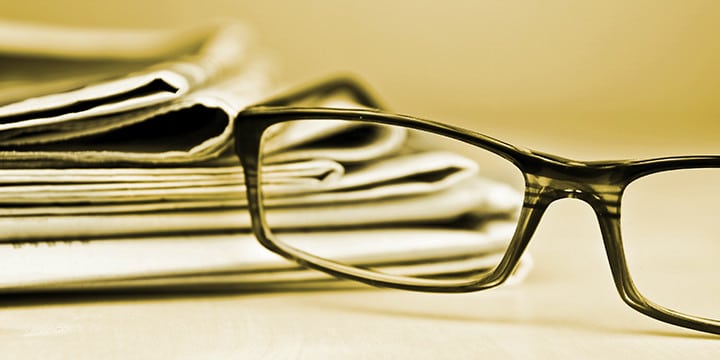 Take a quick glance at recent headlines, and you'll realize the latest YouTube sensation isn't the only thing that's going viral among children today. With the Enterovirus (EV) D68 spreading like wildfire in 21 states and outbreaks of tuberculosis popping up around the country, there is serious concern of how to control these invisible invaders, whose outbreaks have puzzled some health officials.
Along with adhering to a list of dos and don'ts provided by the Center for Disease Control (CDC) and county health departments, some schools – particularly one in California that has seen a rash of TB cases over the last several months – are stepping up their preventative measures by offering voluntary testing.
"The Sacramento County Department of Health and Human Services will offer tuberculosis tests to at least 300 returning Grant Union High School students and staff next Friday, August 22nd. The test will be provided for students who have been identified as at-risk and anyone else at the school who wants to be tested." [1]
The timing of these screenings couldn't be more relevant as public schools are now being forced to enroll tens of thousands of students who crossed the border illegally this summer, many of whom never received proper medical screening.
"According to the National Center for Public Policy Research, a conservative think tank, the Obama administration has not subjected a large number of these children to proper medical screening processes.
Instead, the federal government has sent the unaccompanied minors to various U.S. locations to live with relatives or, in some cases, to live as foster wards. The children then enroll in local, taxpayer-funded public schools with no questions asked — by law.
Dr. Elaina George, a member of the national advisory council of the Project 21 black leadership network and a board-certified otolaryngologist, warned that this policy adds up to the possibility of a very serious disease outbreak." [2]
This latest recklessness from the Obama administration has people questioning the actions, or inactions, of the CDC. American Thinker points out that the CDC has an obligation to protect the health and safety of citizens by mandating a medical examination for "all refugees coming to the U.S. and all applicants outside the U.S. applying for an immigrant visa." [3]
"Making certain that nefarious diseases do not enter our country should be integral to the workings of the Centers for Disease Control (CDC). For logic would suggest that to control a disease, one must control its movement or introduction. When illegal immigrants flow into the United States, the CDC cannot do their job. For this reason alone, the CDC should be protesting that which is transpiring regarding illegal immigration. They should be demanding a secure border." [3]
Yet the federal agency has remained mum on the issue. Despite the outbreaks of scabies, chicken pox and tuberculosis at illegal immigrant processing facilities, and with border patrol agents admitting that proper medical exams weren't being conducted, nothing was said or done.
"Their silence does this nation a tremendous disservice," American Thinker notes. It is apparent that the CDC is caving-in to the Obama Administration's wishes, putting partisan politics above its mission to protect the public's health.
With the threat of Ebola escalating each day and more than 70 countries using our southern border as an illegal entrance point, how long will the CDC remain silent? Better question, how long will it be until we have a full-blown medical crisis on our soil because an agency refused to stand up to a lawless, rogue Administration?
---