Canceling Part of the August Recess a Good Step in the Right Direction, More Needed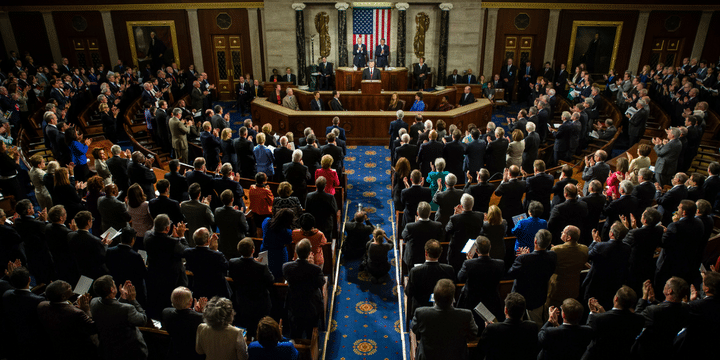 Senate Majority Leader Mitch McConnell took a step towards making Congress work by cancelling part of the August recess this week. This is an effort to keep Congress working until appropriations bills pass before the end of the fiscal year and to confirm President Trump's long list of nominees. But Senators must stay in Washington more than 2 or 3 days each week in order to fight and overcome historic Democrat obstruction.
"We cannot continue to allow Congress to wait until our government is nearing another shutdown to present a 2,000 page bill and then give lawmakers a 'choice' of shutting down the government or passing a bill no one has read," TPPCF Chairman Jenny Beth Martin said in a statement following the decision. "That pattern has only led to irresponsible lawmaking—passing $2 trillion bills that no one has time to fully comprehend. With Democrats abusing the rules of the Senate to force virtually every single one of President Trump's nominees into 30 hours of debate before getting a vote, we need our senators present in the Capitol."
"Due to the historic obstruction by Senate Democrats of the president's nominees, and the goal of passing appropriations bills prior to the end of the fiscal year, the August recess has been canceled," McConnell said in a statement.

He added that senators would stay in session "to pass legislation, including appropriations bills, and to make additional progress on the president's nominees."

The Senate had been expected to leave town on August 3 for a four-week break and not return to Washington until early September, after Labor Day.

But under McConnell's new plan, senators are expected to be out of town for the week of August 6. They will then return to Washington and remain in session for the rest of the month.

GOP senators had hinted for weeks that they expected the Senate leader to cancel at least part of the break in effort to catch up on confirming Trump's nominees and avoid passing another mammoth omnibus spending bill later this year.

In additions to appropriations and nominees, a spokesman for McConnell noted that the Senate still needs to approve the National Defense Authorization Act (NDAA), water infrastructure legislation, the farm bill, reauthorization of the Federal Aviation Administration and renewal of the flood insurance program.
Congress has a responsibility to pass the spending bills necessary to fund the government's functions and the Senate must get caught up on its job of confirming President Trump's vital nominees. These are the basic duties of Congress, yet Senate Democrats have done everything in their power to abuse Senate rules. If McConnell is serious about getting things done, he should also keep the Senate in Washington this weekend to vote on the president's nominees, and start working full five-day workweeks, as most workers in America do!