California county joins Trump administration in fight against sanctuary state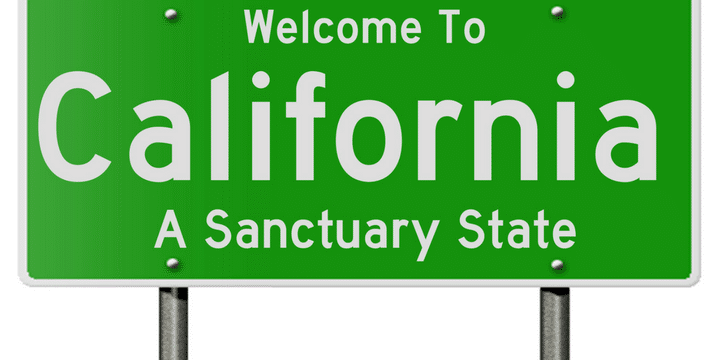 California's Orange County joins the Trump administration's lawsuit against the state's laws protecting illegal immigrants and interfering with federal authorities' ability to do their jobs.
My Administration stands in solidarity with the brave citizens in Orange County defending their rights against California's illegal and unconstitutional Sanctuary policies. California's Sanctuary laws….

— Donald J. Trump (@realDonaldTrump) March 28, 2018
The county now joins the 18 states and governors in the coalition to stop California laws that violate federal immigration law and put California citizens at risk.
The lawsuit, filed in a federal court in Sacramento earlier this month, seeks to nullify three state laws signed in the past year that put the detention of federal immigration criminals into state hands and prevent private businesses and local police from collaborating with federal immigration authorities.

The county-wide decision also followed a vote by the city of Los Alamitos last week not to abide by the state law that forbids local police from voluntarily giving information on detained immigrants.

California has clashed with the federal government over the issue, warning communities of incoming immigration raids prompted as part of the Trump administration's push to crack down on illegal immigration.
The state of California protects illegal immigrants — leaving the safety of its citizens as an after-thought — and now the counties that suffer under these catastrophic laws are fighting back. We are glad that this county has joined the fight and we hope other counties and cities will follow.